Homemade Burger Recipes and summer go hand in hand. Our hamburger recipe roundup is filled with easy burger recipes from ground beef to ground turkey to keto burgers and more.
Homemade Burger Recipes
We're kicking off the unofficial start of summer this weekend with Memorial Day barbecues and our hamburger roundup.
I make commissions for purchases made through links in this post.
And that means burgers! Lots and lots of juicy burgers grilling up in everyone's backyards.
I've rounded up the best of Swirls' burgers, along with easy burger recipes from some of my favorite bloggers, right here for you all in one post.
Trust me when I tell you these are some of the best homemade burger recipes around!

How do you make burgers juicy?
Tips for making juicy burgers include:
Do not overwork the meat when mixing and shaping
Be sure to use cold hand when shaping the burgers
Preheat the grill
Don't move the burgers around; just let them cook until ready to turn
Turn the burgers only when they release from the grill grates
Let your burgers rest so they reabsorb any juice
Why put a thumbprint in a burger?
When shaping your homemade burger, put a thumbprint in the middle so that the meat cooks evenly. This indentation will help the patty to hold its shape as it shrinks while cooking.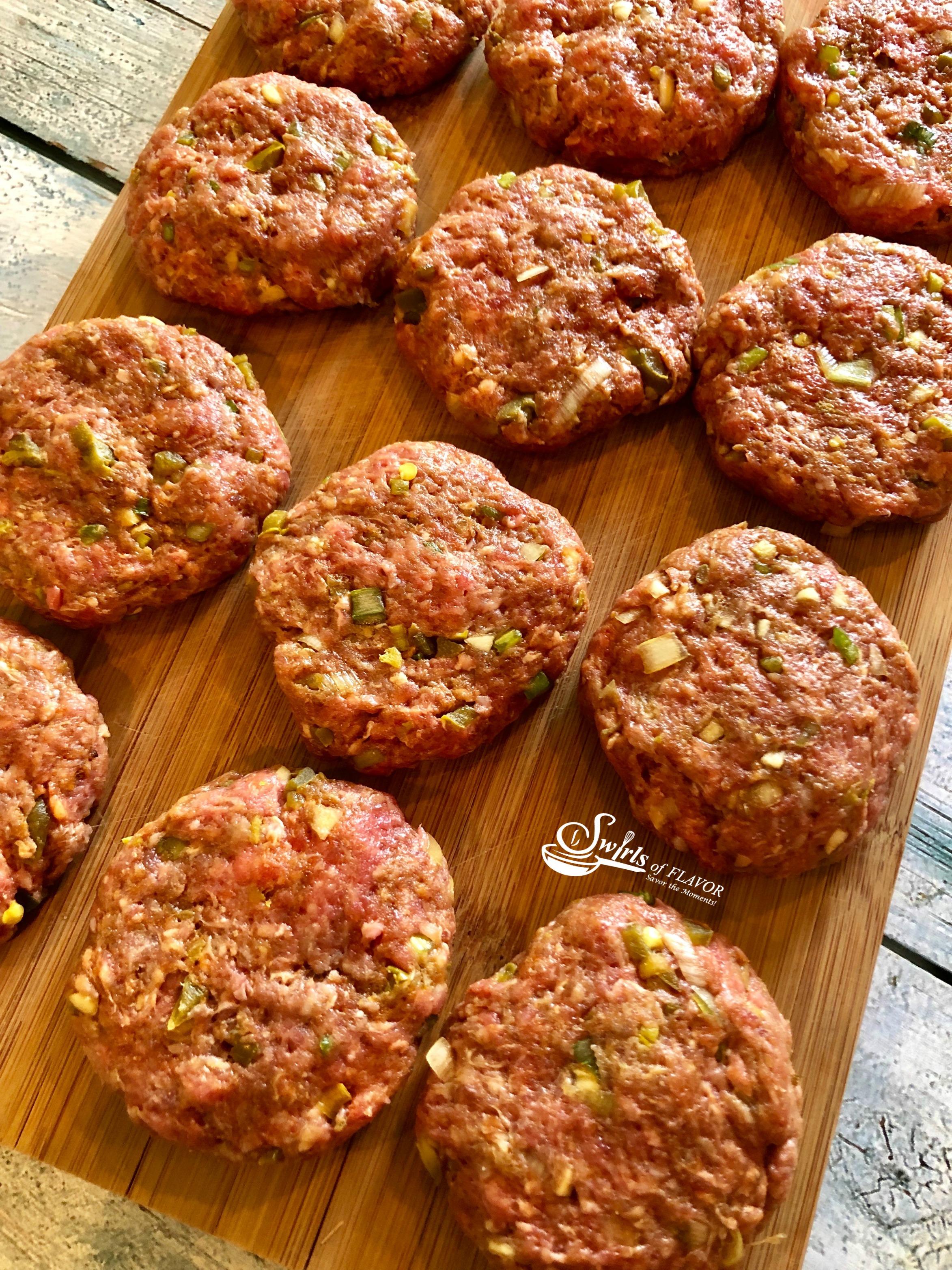 How do you freeze fresh burgers?
Shape your burgers into patties.
Line a baking sheet with parchment paper.
Arrange patties in single layer on baking sheet and freeze until solid, about 8 hours.
Wrap each burger patty in plastic wrap or put in a plastic sandwich bag and then place in a large ziplock freezer bag.
Return to the freezer.
How long can I freeze burgers?
Burgers made from ground beef, turkey, chicken, veal, pork, lamb or any combination of these ground meats, can be frozen for 3 to 4 months.
Should I thaw frozen hamburgers before cooking?
Yes, it is better to thaw frozen hamburger patties before cooking.
Patties will cook more evenly if thawed and you will get juicier burgers that will taste better.
How do you thaw frozen hamburger patties?
To thaw frozen hamburger patties, remove patties from the freezer and place them in the refrigerator to thaw. Do not thaw at room temperature!
Homemade Burger Recipes
We've got burgers with an Italian twist, turkey burgers, black bean burgers, sliders, Greek turkey burgers, and more, for you to choose from. Scroll down, pick your favorite (bet you can't pick just one!) and get that grill ready.
It's time to fire up the grill and dust off the grilling accessories!
Grilling season has arrived! Be sure to check out all of our easy grilling recipes.
Be sure to let me know which burger is your favorite! Hello summer and happy grilling everyone! 
First Published: May 25, 2017... Last Updated: May 25, 2021 for better readability and user experience