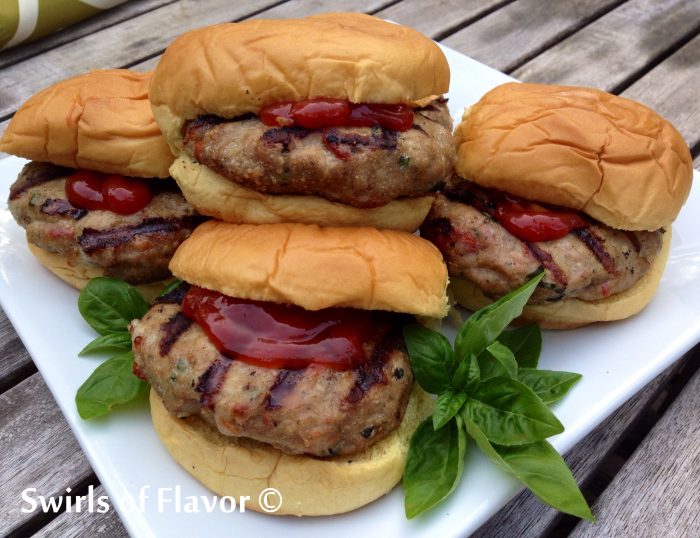 Looking for a healthier way to feed your family? Just switch out ground beef and use ground turkey in your next burger. You're not just making a healthier choice, you're making a delicious choice too! Flavor the turkey with fresh basil and sundried tomatoes and add in some shredded cheese for extra flavor and moistness. Be sure to make enough Tomato Basil Turkey Burgers because they'll definitely come back for seconds!
Tomato Basil Turkey Burgers
1 1/2 lbs. ground turkey
1/2 cup seasoned panko breadcrumbs
1/2 cup shredded mozzarella cheese
1/4 cup sundried tomatoes packed in oil, patted dry and chopped
2 Tbs. chopped fresh basil
1 clove garlic, minced
1/2 tsp. kosher salt
1/4 tsp. pepper
6 hamburger buns
1. Preheat grill for direct heat grilling.
2. In bowl combine ground turkey, panko breadcrumbs, mozzarella, sundried tomatoes, basil, garlic, kosher salt and pepper. Shape into 6 patties.
3. Grill, turning once, until cooked through or until meat thermometer reads 165F.
4. Serve on hamburger buns, with ketchup, if desired.
Makes 6 burgers.