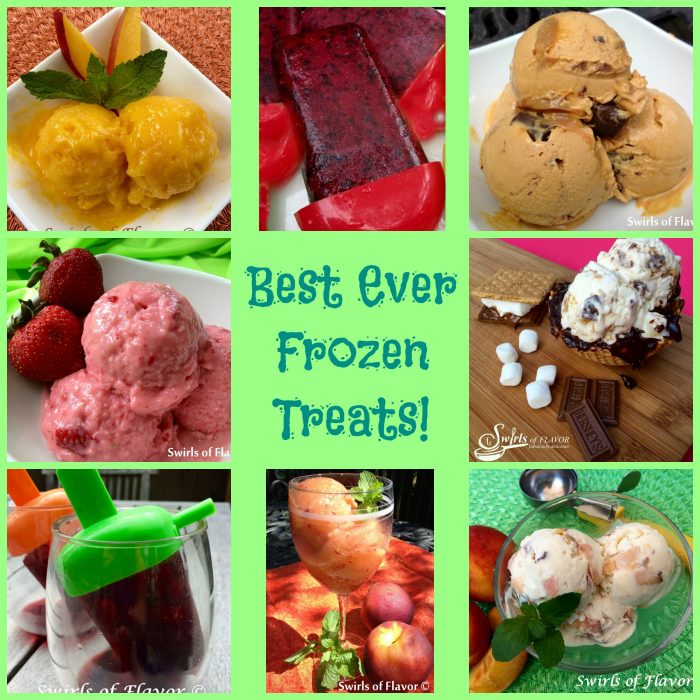 Hello August! Can you believe it's already midsummer? When these dog days of summer arrive and you need to cool off, it's time to make your favorite Best Ever Frozen Treats! From ice pops, to no churn ice cream, sorbet and frozen yogurt, we've got you covered! There's even a wine ice pop for your alfresco happy hour!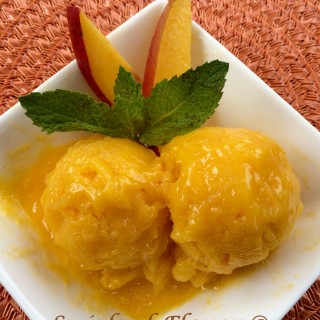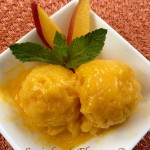 Mango Sorbet is tropical, creamy, rich and sweet with a hint of tartness. Just three ingredients and a blender and you're on your way to tropical bliss!
Lime-Scented Blueberry Pomegranate Ice Pops are brimming with antioxidants and refreshingly delicious too! Fresh blueberries and pomegranate juice combine with a hint of lime juice making an intensely beautiful color and flavor too!
With ribbons of caramel and chunks of chocolate running through it, Chocolate Chunk Dulce de Leche Frozen Yogurt is a trendy, creamy sweet treat with a healthy twist of Greek yogurt and agave.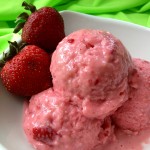 Vanilla Greek yogurt and fresh strawberries with a hint of honey create Honey-Kissed Strawberry Frozen Yogurt , a creamy sweet treat! Perfect on a hot summer's night!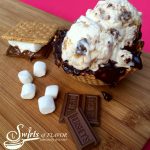 When it's too hot to light the fire and grill up S'mores, the next best thing is a bowl of S'mores Ice Cream and you don't even need an ice cream maker! A frozen treat that's creamy, cold, chunky and studded with milk chocolate, mini marshmallows and bits of grahams, it doesn't get much better than this!
A summer Happy Hour is best when it's al fresco and you serve Pomegranate Plum Wine Ice Pops! Pinot Noir, pomegranate juice and fresh plum freeze to perfection and bring out the kid in everyone!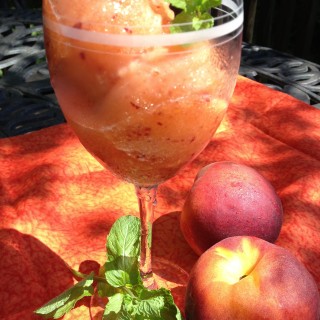 What to do with all those fresh juicy sweet peaches of summer? Make Spiced Rum Peach Lemonade Sorbet, of course! A change of pace from creamy ice cream and frozen yogurt, an icy sorbet will cool you off in no time at all!
And while we're talking about summer's bounty of sweet fragrant peaches, we can't neglect to mention Peaches 'N Cream Ice Cream! Chunks of fresh peaches, cream and vanilla transform into a creamy decadence that is to die for!
Which frozen treat will you be making? Decisions decisions! You might just have to make more than one!