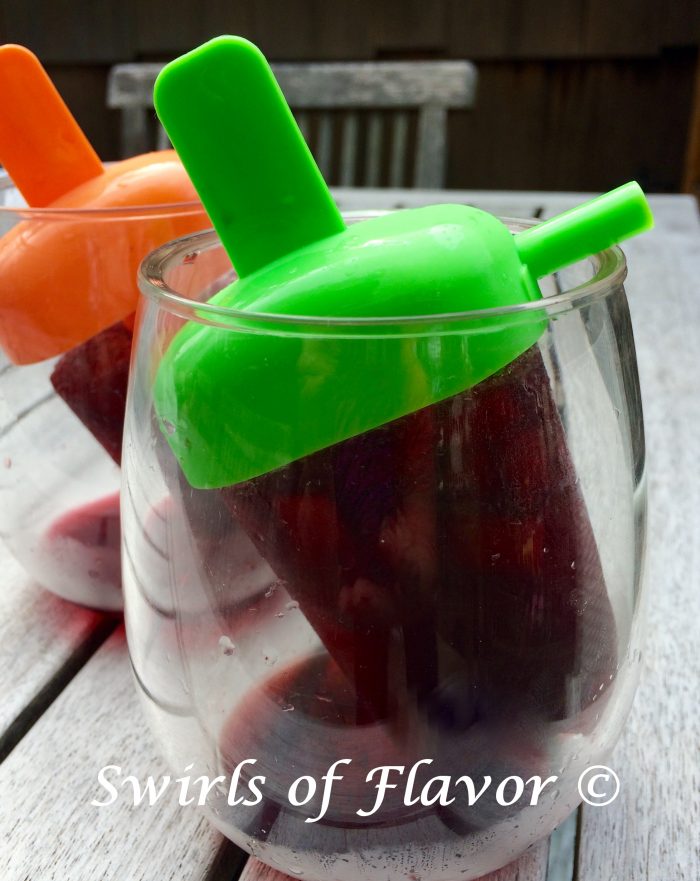 There's no denying that there's still a little kid in each of us. And there's nothing quite like the excitement of a kid with a frozen ice pop! Pomegranate Plum Wine Ice Pops will bring out the inner kid in you! A little Pinot Noir (red wine, good for your heart), a little pomegranate juice (a good antioxidant source) and a fresh plum (so wonderful that you'll be getting some fresh fruit), all frozen to perfection. Yes, your Labor Day get together this weekend will be filled with kids…at heart!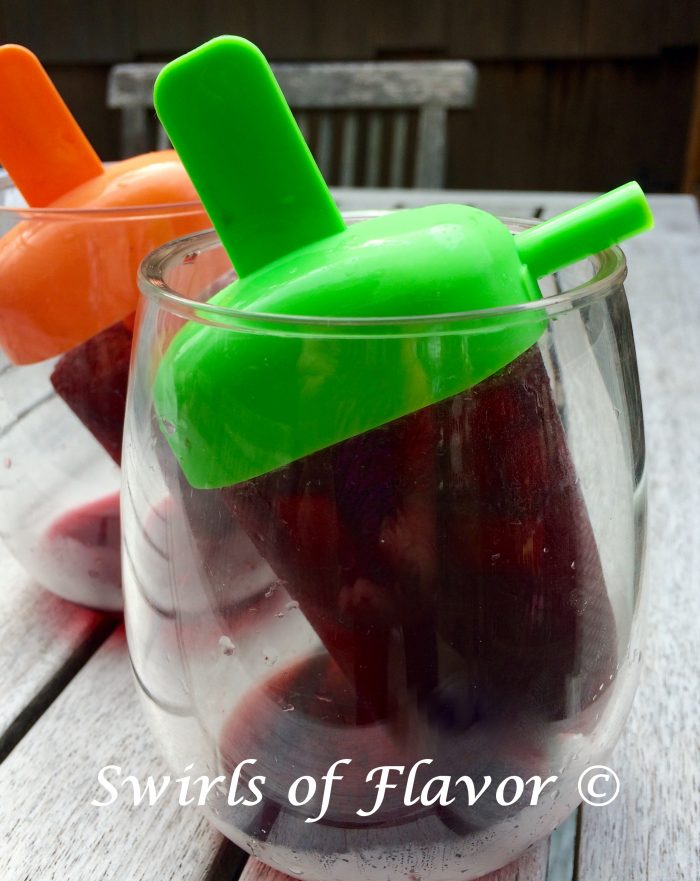 Pomegrnate Plum Wine Ice Pops
2015-09-04 06:17:42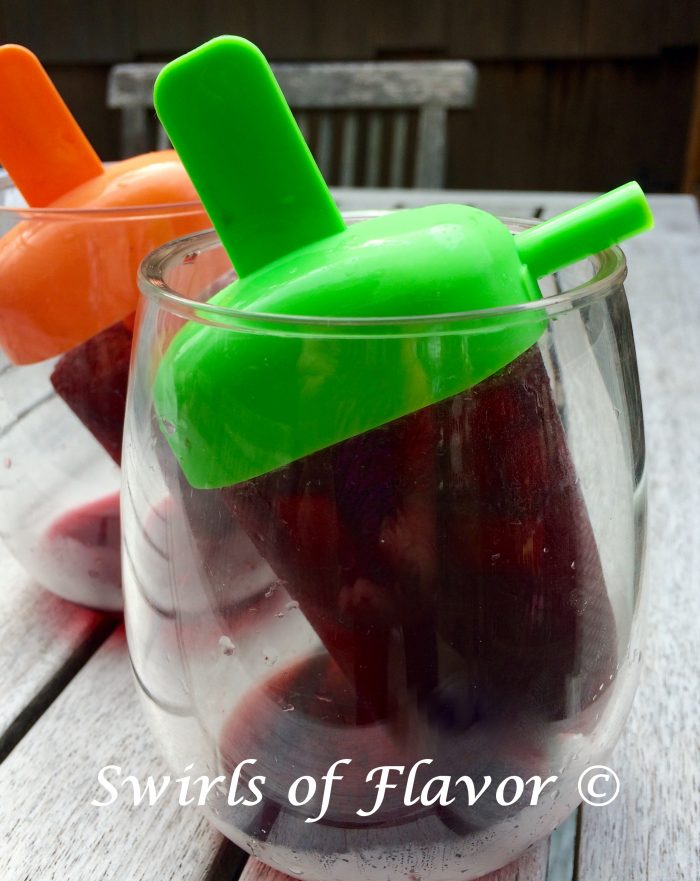 Serves 8
Nutrition Facts
Amount Per Serving
* Percent Daily Values are based on a 2,000 calorie diet. Your Daily Values may be higher or lower depending on your calorie needs.
Ingredients
1 1/4 cups 100% pomegranate juice, divided
1 1/4 cups Pinot Noir wine, divided
1 plum, pitted and chopped, 1 cup, divided
1/4 cup packed light brown sugar
1/2 tsp. vanilla extract
Instructions
Puree 1/4 cup pomegranate juice, 1/4 cup Pinot Noir, 1/2 cup chopped plum, brown sugar and vanilla in blender until smooth and blended.
Add remaining 1 cup pomegranate juice, 1 cup Pinot Noir, 1/2 cup chopped plum and pour into ice pop molds.
Freeze until solid, 8 hours-overnight.
Unmold and serve. Cheers!
Swirls of Flavor https://swirlsofflavor.com/