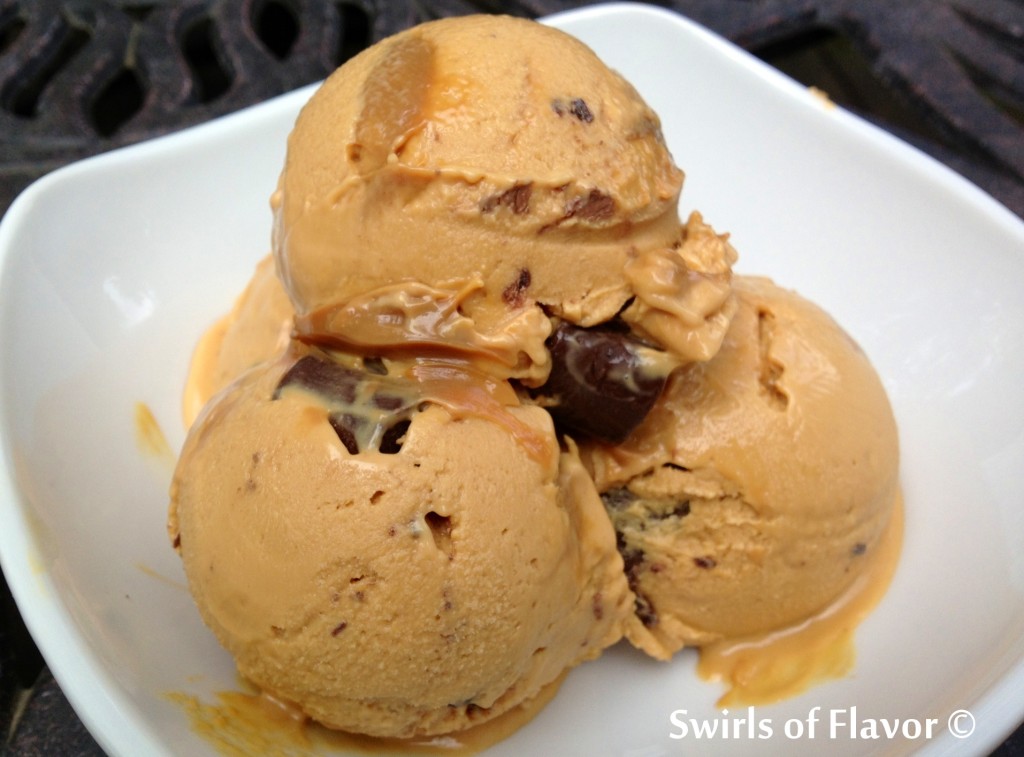 Did you know that June is National Frozen Yogurt month? Who knew? Now you do! June is dedicated to this mouth-watering, good for you, beat-the -heat frozen treat! And what better way to celebrate than with Chocolate Chunk Dulce de Leche Frozen Yogurt? With ribbons of caramel and chunks of chocolate running through it, you will be happy to cool off with this trendy, creamy, sweet and, of course, fabulously delicious, summertime indulgence! Better make a double batch.....it's going to go fast!
Chocolate Chunk Dulce de Leche Frozen Yogurt
1 can (13.4 oz.) dulce de leche, Nestle brand
1 1/2 cups vanilla Greek yogurt
3 Tbs. amber agave
1 tsp. vanilla extract
1/2 cup chocolate chunks
1/2 tsp. kosher salt
1. Reserve 1/4 cup dulce de leche.
2. In blender combine remaining dulce de leche, Greek yogurt, agave and vanilla. Puree until blended.
3. Stir in chocolate chunks.
4. Evenly spread half of mixture, about 1 1/2 cups, in freezer-safe container.
5. Place reserved dulce de leche in pastry bag or small ziplock bag with corner snipped. Drizzle over yogurt mixture. Sprinkle with 1/4 tsp. kosher salt.
6. Top with remaining yogurt mixture, spreading evenly. Sprinkle with remaining 1/4 tsp. kosher salt.
7. Freeze, covered, 8 hours-overnight, or until mixture is chilled and set.
8. Scoop and enjoy!
Makes about 3 cups.
Love frozen yogurt? Here's another fabulously delicious frozen yogurt recipe! https://swirlsofflavor.com/honey-kissed-strawberry-frozen-yogurt/