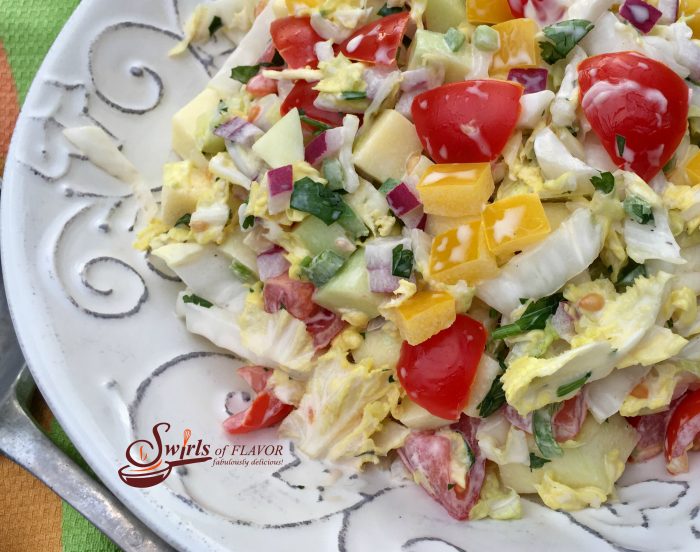 Looking for the perfect addition to your summertime meal? Look no further! Mango Cole Slaw is a light creamy cole slaw with a tropical twist. Every forkful is both sweet from bits of mango and tangy with citrus notes of lime. Unlike the typical round dark green cabbage we are all familiar with, the Napa cabbage has long light green leaves with thick white stalks shaped similar to a head of romaine lettuce. The tender leaves with ruffled lacey deep ridges have just the right amount of crunch with a pleasantly mild flavor and slight pepperiness making it a popular vegetable for salads.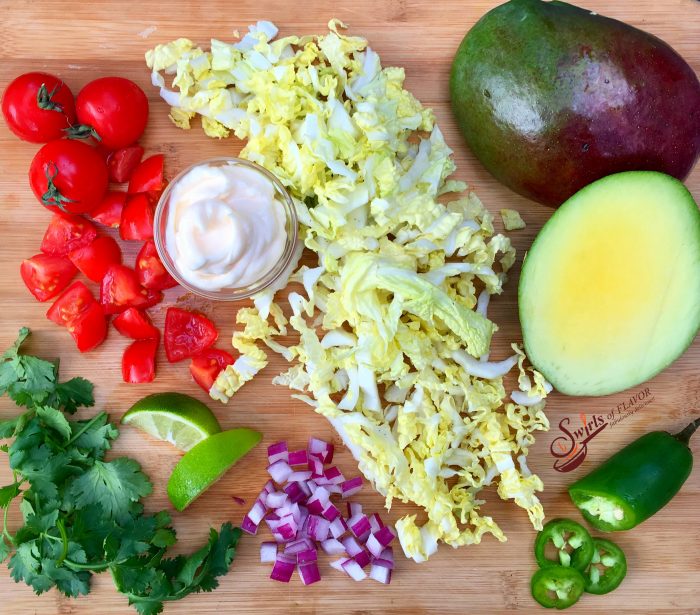 Mango Cole Slaw will compliment chicken, beef, pork and even fish. It's great as a side dish, on tacos, a burger, slider or a sandwich! Any which way you serve it, this crunchy yet creamy and sweet yet tangy, Mango Cole Slaw will be a refreshingly delicious part of your meal on a hot summer's evening.
Mango Cole Slaw
4 cups shredded Napa cabbage
1 cup cherry tomatoes, chopped
1 large mango, peeled, pitted and chopped, about 1 1/2 cups
1/4 cup chopped red onion
6 Tbs. mayonnaise
1/4 cup chopped cilantro
1 Tbs. lime juice
1 tsp. lime zest
1/2 tsp. kosher salt
1. In serving bowl combine mayonnaise, cilantro, lime juice, lime zest and kosher salt until blended.
2. Stir in cabbage, tomatoes, mango and red onion until evenly coated.
Makes 5 cups.