The fresh clean flavors of garlic, fresh ginger and lime and the buttery creaminess of chunks of avocados come together to create Avocado Lime Chicken Soup, a new comfort soup favorite! Homemade chicken soup just got a face lift!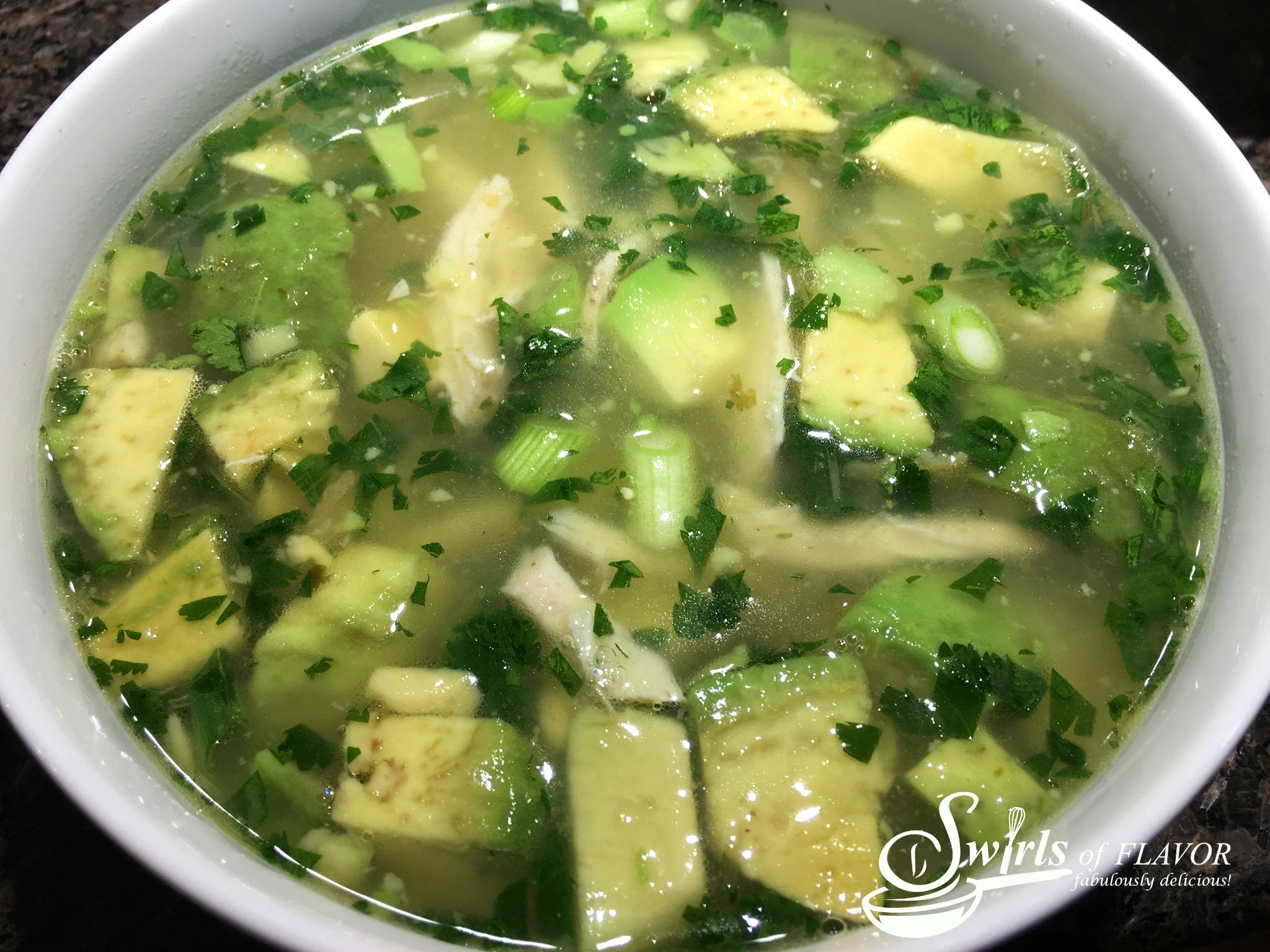 Avocado Soup Recipe
Let me begin with an admission. I need to tell you that this is one of my most favorite soups of all time. Truly!
The creaminess of the avocado and fresh flavor of the lime make this every spoonful of this soup amazingly delicious!
Is Avocado Lime Chicken Soup both healthy and delicious? Oh yes it is! Be sure to check out all these good things avocados bring to the table.
Avocados:
are cholesterol free
are sodium free
are sugar-free
contain naturally good fats
are a good source of fiber
And there's nothing quite as wonderful as a homemade soup and nothing quite as satisfying as making our avocado soup in less than 30 minutes!
Now don't let a hot avocado soup scare you away. It is surprisingly delicious and comforting, and as I mentioned, it's a favorite of mine.
Avocado Lime Chicken Soup is a snap to put together on your stove top and will be gone just as quickly when you set it on your table!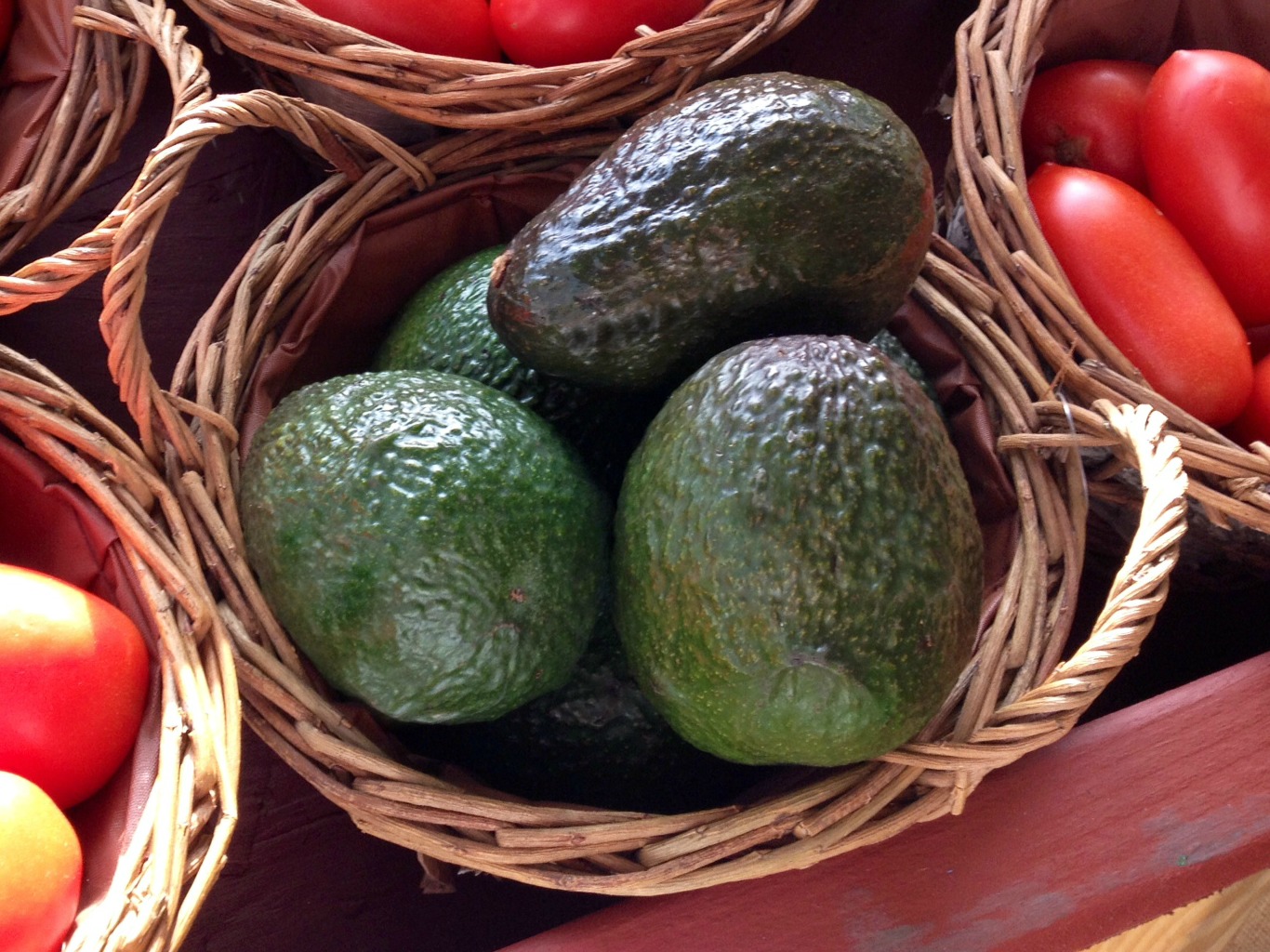 Whole30 Recipe
And if you use Whole30 compliant ingredients, Avocado Lime Chicken Soup is a Whole30 recipe too. And a delicious one at that!
Be sure you're doing it right! Check out all you need to know about Whole30 at the Whole30 web site.
Avocado FAQ's
Can you cook avocados?
Avocados are mostly eaten raw, typically in a salad, guacamole or spread on toast. But yes, avocados can be cooked too. Just be sure not to overheat them or they can become a bit bitter if overheated.
Will avocado turn brown in soup?
The lime in avocado soup helps to keep the pieces of avocado from turning brown.
Do avocados contain fat?
Yes, avocados contain fat but it is a naturally good for you fat.
Swirls of Flavor Recipe Tips
Make it vegetarian; omit the chicken and use vegetable broth
Garnish with chopped tomatoes
Add cooked white rice or brown rice
For a creamy soup, stir in a bit of sour cream after cooking
Add cooked pasta
I make commissions for purchases made through links in this post.
Ingredients you will need to make this recipe
garlic
ginger
chicken
avocados
scallions
cilantro
lime juice
Homemade Chicken Soup Recipes
Easy Soup Recipes
When it comes to comfort food, a piping hot bowl of homemade soup is top on my list. How about you?
Our creamy Slow Cooker Broccoli Cheddar Soup is brimming with fresh veggies and two cheeses. Broccoli, carrots and onions simmer in your crockpot with vegetable broth topped with cheddar and cream cheese making a tender mixture that you whirl up into a smooth and creamy soup. An easy broccoli and cheddar soup recipe that will quickly become a comfort food favorite.
Cannellini beans, baby kale mix and a swirl of pesto give Pesto Minestrone a new twist on a classic favorite!
Slow Cooker Mushroom Barley Soup is bursting with tender mushrooms, carrots, celery and onions complimented by bits of barley in a perfectly seasoned broth. Let your slow cooker do the work for you!
Chicken Lentil Soup is an easy weeknight recipe made with chicken thighs and vegetables that will warm you up! Not a fan of lentils? Just substitute mini pasta, egg noodles or rice!
Seasoned with fresh basil and filled with tortellini and springtime greens, Grandma's Dandelion Soup has been a favorite in my family throughout the generations!
Filled with fresh veggies, seasoned with fresh ginger, cilantro and lime, and finished with rice noodles, Thai Ginger Vegetable Noodle Soup has arrived in your kitchen!
Choose your favorite soup, add a salad or grilled cheese sandwich and you're all set!
Avocado Lime Chicken Soup
Chicken soup just got a facelift! The fresh clean flavors of garlic, fresh ginger and lime and the buttery creaminess of chunks of avocados come together to create Avocado Lime Chicken Soup, a new comfort soup favorite!
As an Amazon Associate I earn from qualifying purchases.
Ingredients
1

Tbs.

olive oil

2

cloves

garlic,

minced

2

Tbs.

minced ginger

1/2

tsp.

kosher salt

6

cups

chicken broth

1

cup

salsa verde

2

cups

shredded cooked chicken

2

avocados,

pitted, peeled and chopped

2

scallions,

sliced on diagonal

¼

cup

cilantro leaves

2

Tbs.

lime juice
I earn a commission from Instacart from qualifying purchases.
Instructions
Heat olive oil over medium heat and cook garlic, ginger and kosher salt until just fragrant, about 1 minute.

Add broth and salsa verde and bring to a boil.

Reduce heat to medium-low and simmer 20 minutes.

Stir in chicken, avocados, scallions, cilantro and lime juice.

Cook until heated through, about 2 minutes.
Notes
Makes 8 cups.
Swirls of Flavor Recipe Tip:
Make It Whole30: Be sure to use ingredients that are Whole30 compliant and you have yourself a new Whole30 recipe!
First Published: February 9, 2017... Last Updated: January 8, 2021