Caprese Grilled Cheese is a twist on the classic grilled cheese sandwich with an updated flavor. Every bite of our grilled cheese sandwich is brimming with fresh mozzarella, tomatoes, pesto and fresh basil leaves, all the flavors of a summertime Caprese salad.

Caprese Grilled Cheese Recipe
Woo hoo! It's National Grilled Cheese Month and I couldn't be happier! Don't you just love a warm melty grilled cheese sandwich with crisp buttery bread? Then you're going to love a Caprese Grilled Cheese, the classic grilled cheese sandwich with an updated flavor. Our mozzarella grilled cheese is bursting with fresh mozzarella, tomatoes, pesto, basil leaves, and, of course, butter! Butter makes every bite of this pesto grilled cheese better especially when all those flavors of a Caprese Grilled Cheese are in every bite.
This recipe is part of Meal Plan Monday and Weekend Potluck
Who invented the first grilled cheese sandwich?
Have you ever wondered who created the grilled cheese? It all began in 1915 with a man named James L. Kraft when he invented processed cheese and getting a patent for it in 1916. Originally called "Toasted Cheese Sandwiches", the grilled cheese sandwich gained popularity in the 1920's during the depression when inexpensive sliced bread and Kraft's American cheese became readily available. And yes, this James L. Kraft is the man behind the Kraft company that still exists today. Click on the link to read more about James and his grilled cheese sandwiches.
Ingredients you will need to make this recipe
rustic Italian bread
pesto
fresh mozzarella
tomato
basil leaves
butter
Grilled Cheese Recipes
Not a fan of that high carb rustic Italian bread (even though it's so delicious!)? No worries, we've got you covered. Check out this Cauliflower Grilled Cheese With Fig Jam & Cheddar made with cauliflower rice "bread"!
And there's nothing quite like the comfort food combination of tomato soup and grilled cheese. So next time why make yourself a bowl of homemade Creamy Tomato Soup With Bacon Cheddar Grilled Cheese Croutons?
Homemade Soup Recipes
When it comes to comfort food, a piping hot bowl of homemade soup is top on my list and goes perfectly with a grilled cheese sandwich.
Ready in a matter of minutes, Instant Pot Curried Cauliflower Soup is amazingly rich and silky, packed with fresh veggies and great flavor. You won't believe that there's no cream or cheese in it!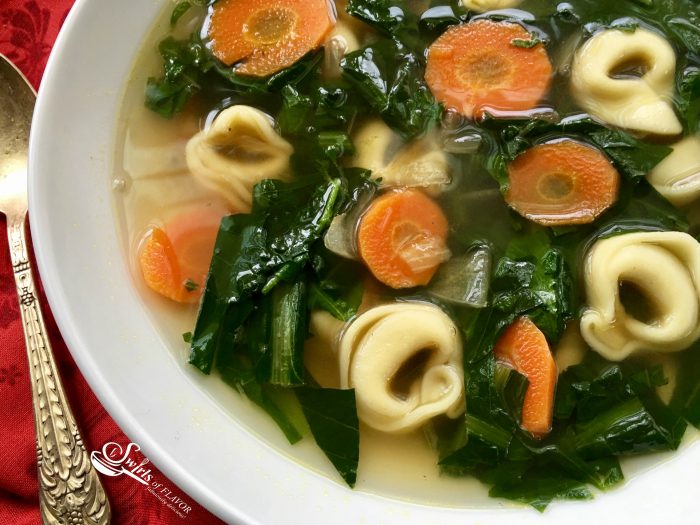 Seasoned with fresh basil and filled with tortellini and springtime greens, Grandma's Dandelion Soup has been a favorite in my family throughout the generations!
The fresh clean flavors of garlic, fresh ginger and lime and the buttery creaminess of chunks of avocados come together to create Avocado Lime Chicken Soup, a new comfort soup favorite!
Slow Cooker Mushroom Barley Soup is bursting with tender mushrooms, carrots, celery and onions complimented by bits of barley in a perfectly seasoned broth. Let your slow cooker do the work for you!
Cannellini beans, baby kale mix and a swirl of pesto give Pesto Minestrone a new twist on a classic favorite!
Filled with fresh veggies, seasoned with fresh ginger, cilantro and lime, and finished with rice noodles, Thai Ginger Vegetable Noodle Soup has arrived in your kitchen!
Chicken Lentil Soup is an easy weeknight recipe made with chicken thighs and vegetables that will warm you up! Not a fan of lentils? Just substitute mini pasta, egg noodles or rice! Choose your soup, add a salad or grilled cheese sandwich and you're all set!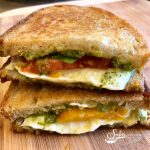 Caprese Grilled Cheese
Caprese Grilled Cheese is bursting with fresh mozzarella, tomatoes, pesto, basil leaves, and of course, butter! A classic sandwich with a fabulous updated flavor!
Ingredients
4

slices

rustic Italian bread

2

Tbs.

prepared pesto

4

slices

(4 ounces) fresh mozzarella

4

tomato slices

4

large basil leaves

2

Tbs.

butter
Instructions
Spread butter over one side of each slice of bread.

Place two bread slices, butter side down on flat surface.

Top with pesto, mozzarella, tomato slices, basil leaves and remaining slices of bread, butter side up.

Heat large non-stick skillet over medium heat then cook sandwiches until bread is golden, cheese is melted and sandwich is heated through, turning once
Recipe Notes
Makes 2 sandwiches.