Chicken Lentil Soup is an easy recipe for a weeknight dinner. Made with chicken thighs and filled with fresh vegetables and lentils, your family will love this updated version of the classic comfort food, homemade chicken soup!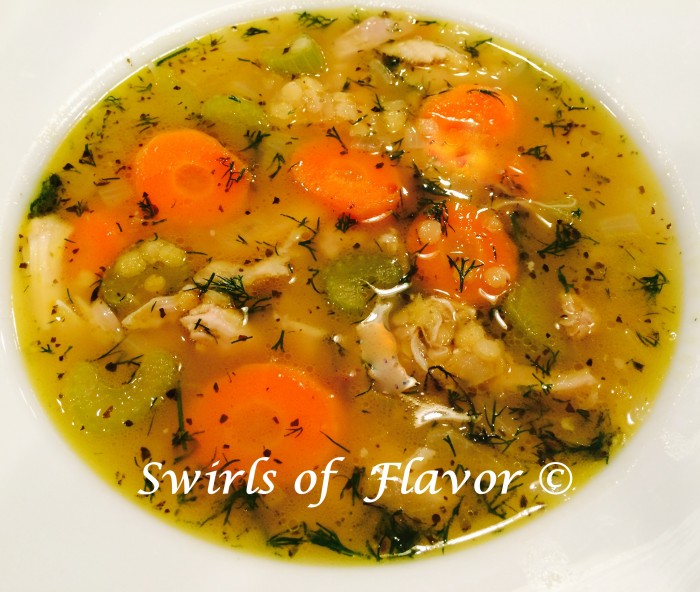 Homemade Chicken Soup Recipe From Scratch
The seasons are a changing and there's a cold front moving in. It's time for homemade soup! Chicken Lentil Soup is so easy to make you can even whip it up quickly after work. Serve it with a salad and some crusty bread and you'll be all set! It doesn't get much easier than that! Not a fan of lentils? Make it with mini pasta, egg noodles or even rice in place of the lentils! Time to warm up with a bowl of Chicken Lentil Soup, your new favorite homemade chicken soup from scratch!
This post contains affiliate links. If you make a purchase through one of these links, I make a small commission at no extra cost to you. (Privacy Policy)
More Chicken Soup Recipes From Scratch
With a chill in the air, you'll be thankful for a pot of simmering homemade soup on the stovetop. Give these chicken soup recipes from scratch a try, you'll be happy you did!
The fresh clean flavors of garlic, fresh ginger and lime and the buttery creaminess of chunks of avocados come together to create Avocado Lime Chicken Soup, a new comfort soup favorite!
Chicken Tortilla Soup may have a long list of ingredients with some fresh vegetables but most are canned and already in your pantry, making it a quick and easy dump-dump recipe on a busy weeknight. Just saute an onion and red bell pepper with some seasonings, add the remaining (mostly) canned ingredients, garnish with the fried tortilla strips, sour cream and cilantro!
White Bean and Escarole Soup is a versatile recipe that can be either vegetarian, when prepared as is, or can be turned into a hearty chicken soup when replacing vegetable broth with chicken broth and adding shredded rotisserie chicken!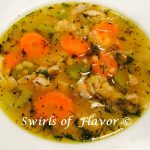 Chicken Lentil Soup
Chicken Lentil Soup is an easy weeknight recipe, made with chicken thighs and bursting with vegetables and lentils, that will warm you up! Not a fan of lentils? Just substitute mini pasta, egg noodles or rice! Add a salad and you're all set!
Instructions
Season chicken on both sides with basil, garlic powder, kosher salt and pepper.

Heat oil in saucepot over medium-high heat then brown chicken on both sides.

Stir in carrots, onion and celery and cook until just tender, stirring occasionally, 10 minutes.

Add broth and bring to a boil.

Stir in lentils and cook until lentils are tender, 10-12 minutes.

Using a slotted spoon or tongs, remove chicken pieces. Shred chicken and discard bones.

Stir in shredded chicken and dill.
Recipe Notes
Makes 6 cups.