Ever ask, what do avocados taste like? I've got the answer and so much more. So let me tell you everything about avocados from their creamy buttery flavor and texture and health benefits to how to select and store them too!
What do avocados taste like?
So exactly what do avocados taste like, you ask?
The avocado has a delicious flavor with a creamy texture that's hard to top!
Buttery, creamy, slightly nutty, with earthy grassy undertones. These are all words that describe what an avocado tastes like.
Not only is the flavor buttery and creamy but the texture of an avocado is buttery, and creamy, as well.
On top of its delicious flavor, the avocado is bursting with nutrients that are wonderful for overall good nutrition.
So let's talk more about avocados, shall we?
What is an avocado?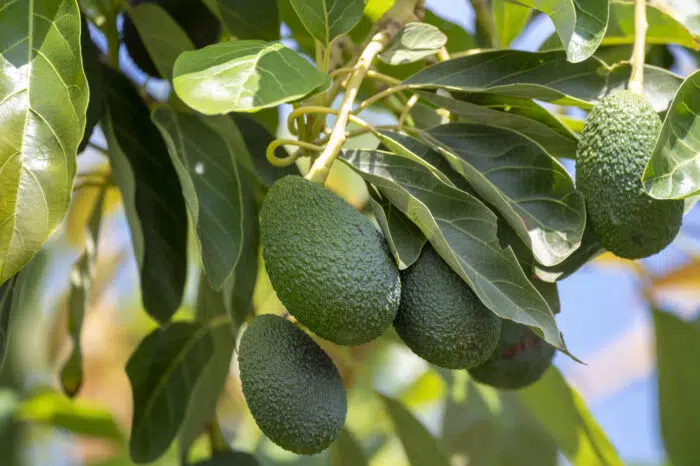 Did you know that an avocado is, technically, the tree upon which the fruit grows? It's native to the Americas but has since spread throughout the world thanks to the fact that avocados can be sold very well.
The fruit itself is also called an avocado.
The fruit is roughly the size of a pear, with a thick outer skin, soft inner flesh, and a large solid seed in the center.
The flesh itself is what is eaten, and, as I already mentioned, the flavor is typically described as buttery, creamy, and nutty.
The texture is very smooth when at its prime ripeness and typically a little toothsome if eaten when slightly unripe.
Health benefits of avocados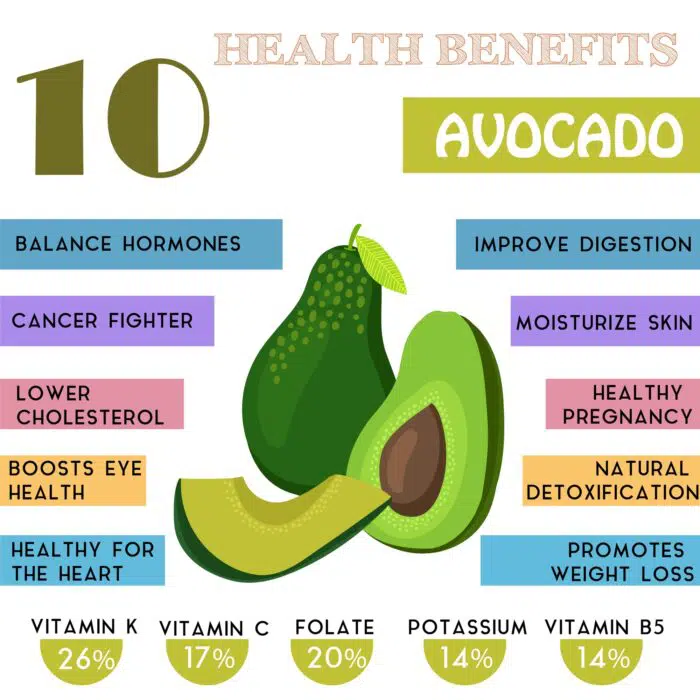 Avocados are one of the most nutritious fruits out there and have some wonderful health benefits, such as:
They contain a lot of fiber, which is essential for a healthy digestive system.
They may increase levels of HDL in the body, which is heart-protective cholesterol.
They contain a lot of antioxidants and anti-inflammatory compounds.
They may help improve how full you feel, thereby improving weight loss and reducing belly fat.
In addition, avocados:
Boost eye health
Are healthy for the heart
Are a cancer fighter
Moisturize the skin
Improve digestion
Help with having a healthy pregnancy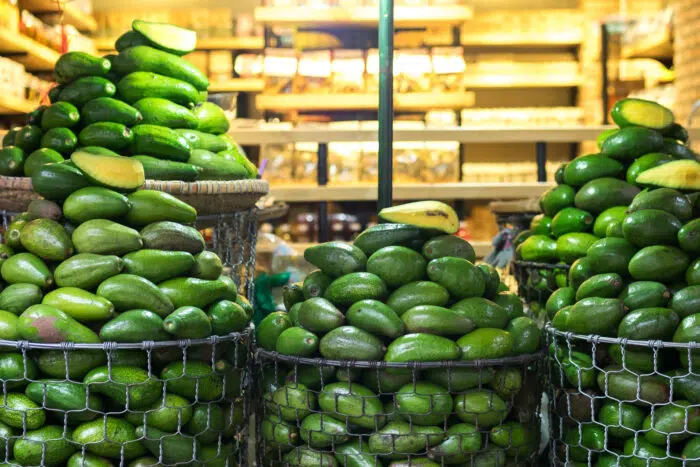 Types of avocados
There are several different types of avocados out there. The crop itself is extremely old, which means that through the process of avocados being eaten and discarded, several species of fruit have arrived.
All types of avocado break down into two categories: A-type cultivars, and B-type cultivars. This isn't too important, all it truly means is that there's a difference in the time that the trees fruit and flower.
A-type cultivars include the Pinkerton and the Hass.
Hass is the type of avocado that you'll have definitely had before
Hass is the most popular variety by far
Hass avocados are available year-round
They have the characteristic buttery, nutty flavor of avocado
B-type cultivars include Zutano and Fuerte.
The Fuerte is another variety that you may have tried before
The Fuerte is distinctly pear-shaped
Fuerte avocados have quite an oily texture compared to a Hass avocado
The Fuerte has a creamy flavor with a nutty aftertaste
They are available from mid-winter to early spring
When are avocados in season?
Avocados are actually available year round although January through March is peak season for the best flavor. To break it down for you:
Avocados from Mexico, the world's largest producer of avocados, are available all year long.
California avocados have a peak season of February through September.
Avocados from South Africa are available June through September
New Zealand's exporting season is August through March but these avocados are available year round in New Zealand.
Avocados grown in Chile are available from July through April.
The avocados from Peru and Argentine are available from May through August.
How to pick a good avocado
When selecting an avocado you'll want to check for two things, color and texture.
Color:
Color is the first thing to check when selecting your avocado.
A ripe avocado will have skin that is dark in color while still having a hint of green/purple in the skin
Underripe avocados will be light in color
Overripe ones will be dark
Texture:
After the color, you can judge the ripeness of an avocado based on the texture.
To check for texture, gently press on the avocado and it should have a slight give
A perfectly ripe avocado will feel slightly soft, but not mushy
The avocado will have a little give, while not being mushy at all
If you are purchasing avocados several days before you plan to use them, I would recommend selecting avocados that do not have any give but rather are slightly firm in texture. The avocados will continue to ripen in the coming days and should be at an ideal texture by then.
How long do avocados last?
When you first buy an avocado, it will typically be unripe. This is because the fruit is harvested from the tree unripe, as it will travel a long way to get to your local supermarket. Having that buffer of ripening time can be really helpful to cut down on express shipping costs.
Once you have an unripe avocado, it will typically come to full ripeness in about three days to a week.
Once the avocado is fully mature and ripe, you'll need to move it into your fridge.
How to store avocado
The easiest way to store avocado is to place the whole, unprepared fruit into an airtight container in your fridge. A lack of contaminants will prevent it from spoiling, as will a controlled environment.
How long do avocados last in the fridge?
Once an avocado has been put into the fridge you can typically expect an avocado to last for between three and five days.
The reason that avocado will go from ripe to spoiled so much more quickly than it might go from unripe to ripe is that ripe flesh on a piece of fruit is generally softer and has a higher density of sugars and fats than unripe fruit. This is the ideal place for bacteria and fungus to start living. In turn, this will make the fruit spoil.
I make commissions for purchases made through links in this post.
Be sure to visit the Swirls of Flavor Amazon Storefront for more of GG's personal kitchen recommendations!
Can you freeze avocados?
The answer is yes! You can certainly freeze avocados.
To freeze a whole avocado:
Rinse the skin and dry thoroughly
Wrap the avocado in plastic wrap and then in a freezer bag
You can freeze whole avocados for 3 to 6 months
To thaw a frozen avocado:
Unwrap the avocado and run it under hot water
Let the avocado sit on your counter for about 15 minutes
Peel off the skin and enjoy!
You can also let your avocado thaw overnight in the refrigerator
To freeze a cut avocado:
Slice the avocado in half and remove the pit
Scoop out the avocado and slice or chop it
Arrange the avocado pieces in a single layer on a baking sheet lined with parchment paper and freeze for about one hour
Once the pieces are frozen, transfer them to a freezer bag
To thaw frozen avocado pieces:
Place your bag of avocado in the refrigerator overnight to thaw
How to slice an avocado
There are several ways to slice, or cut, an avocado.
Cut the avocado in half lengthwise. Remove the seed. Then using a sharp knife, slice the avocado while still inside its skin. Using a spoon, scoop out the avocado slices.
Cut the avocado in half lengthwise. Remove the seed. Peel the skin off and then slice the avocado either crosswise for shorter slices or lengthwise for longer slices.
Cut the avocado in half lengthwise. Remove the seed. Cut the avocado lengthwise and then crosswise, forming a crosshatch pattern, while still inside its skin. Using a spoon, scoop out the avocado chunks.
How to store avocados after cutting
After an avocado has been cut, it needs to be stored in such a way that air cannot get to the flesh of the fruit. If air gets to the flesh, then contaminants can get there too, which will lead to spoilage.
If you've already removed half of the avocado to eat, then you can still store the remaining half. There are a few ways you can store a cut avocado, such as:
Submerge the avocado half in water, with the cut side pointing down into the water. Seal in an airtight container, and the fruit will be ripe for up to three days.
Brush the cut side of the avocado with lemon juice and seal with plastic wrap directly touching the cut side to protect it from air. This method will help to prevent the cut avocado from turning brown.
How to keep avocados from turning brown
If the avocado is already chopped and out of its skin you will definitely want to toss the pieces in lemon juice and seal tightly before refrigerating to prevent the exposed fruit from turning brown. Chopped avocados will only last a few days in the fridge.
Even if the avocado is still in its skin, but cut in half, you will want to brush the exposed flesh with lemon juice to prevent browning.
How to ripen an avocado
If you need to ripen an avocado quickly for a recipe (or just to eat!), simply put the avocado in a paper bag with either an apple, a banana or a kiwi and seal the bag.
The fruits will produce ethylene gas which is a plant hormone that helps with the ripening process.
Be sure to close the paper bag so the gas stays inside the bag to speed up the ripening process.
How to use avocado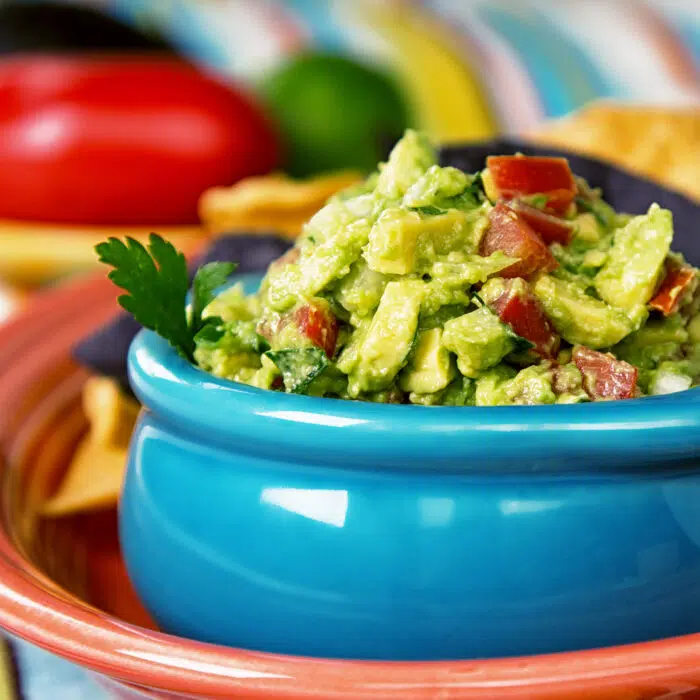 There are plenty of different ways that you can use avocado! It's a really versatile ingredient, thanks to the delicious flavor and texture of its nutty, buttery flesh.
Popular ways to serve avocados include:
Eating it directly out of the skin with a spoon
As a dip, such a guacamole
Spread over toast
As a topping on burgers and sandwiches
Stirred into egg salad
Avocado Recipes
I hope that I've been able to help you learn a thing or two about avocado, and what makes it so wonderful.
It truly is a fantastic fruit, so make sure to pick some up as soon as you can!