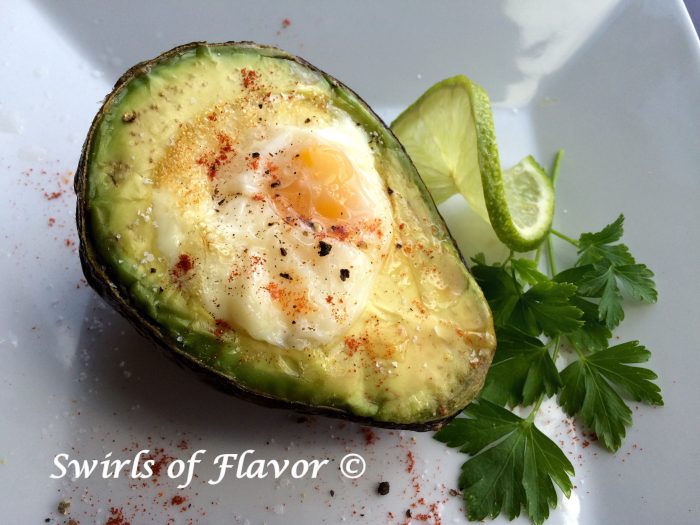 June 3rd is National Egg Day and what better way to celebrate than with a Baked Egg In Avocado? And yes, the most important meal of the day is breakfast. You've heard it over and over and it is true. Your body is coming out of an all night fast and needs to power up for the day. This post contains affiliate links. (Disclosure policy)
Eggs are an ideal source of protein. Avocados are an ideal source of healthy fat and nutrients. Put them together in a Baked Egg In Avocado and you have a powerhouse of nutrition for breakfast! Best of all, they'll bake in the oven while you're getting ready for your day….bonus!
I've also found an easy way to balance the avocado halves in the oven. Just arrange them on a muffin pan and they'll actually balance themselves quite nicely! Here's my favorite muffin pan by Calphalon!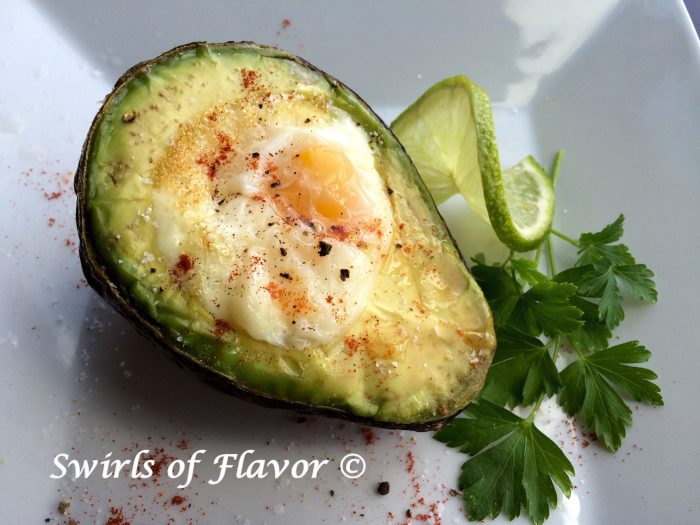 Baked Egg In Avocado
2016-05-16 17:47:06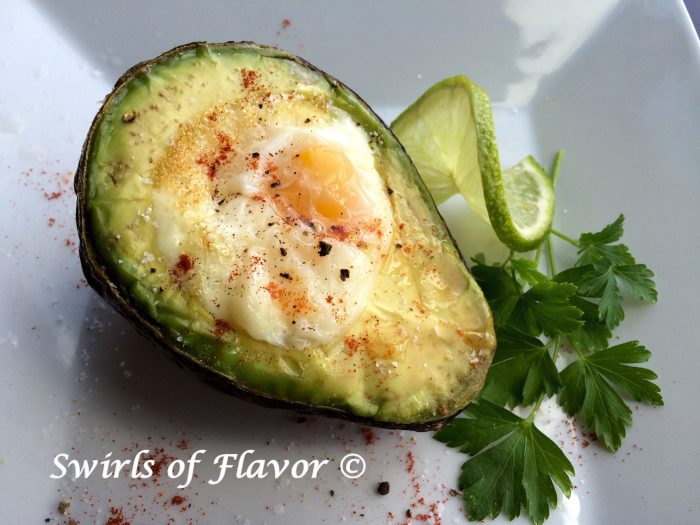 Serves 2
Nutrition Facts
Amount Per Serving
* Percent Daily Values are based on a 2,000 calorie diet. Your Daily Values may be higher or lower depending on your calorie needs.
Ingredients
1 avocado, halved and pitted
2 eggs
pinch of paprika
salt and cracked black pepper to taste
Instructions
Preheat oven to 425F.
Arrange avocado halves on muffin tins so they are balanced.
Place one egg in each avocado half and bake until egg is cook to desired doneness, 20-25 minutes.
Sprinkle with paprika and season with salt and cracked black pepper.
Serving Suggestions
Top with shredded cheese before baking.
Drizzle with fresh lime juice after baking.
Sprinkle with chopped cilantro after baking.
Serve with hot sauce.
Serve with salsa.
Swirls of Flavor https://swirlsofflavor.com/