With over forty appetizer recipes, our Thanksgiving Appetizer Recipes Round Up is filled with a fabulous assortment of easy recipes for appetizers that are sure to be a hit at your holiday table. From dips to crostini, stuffed mushrooms, flavored cheeses and more, the choices are endless.
Easy Appetizer Recipes
It's that time of year again. Thanksgiving, my favorite holiday. Time for gathering with family and friends to give thanks for all we are grateful for and to eat lots of good food.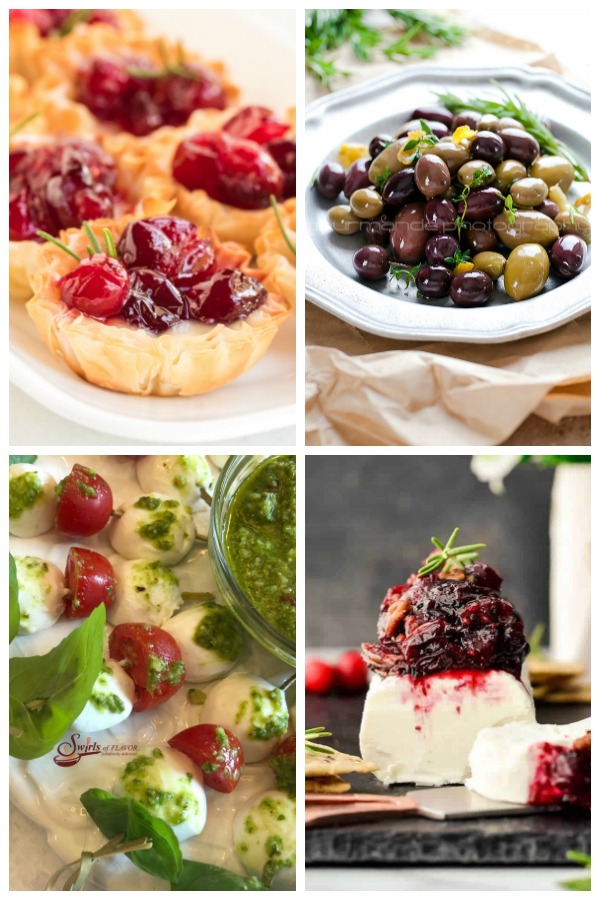 First Published: November 15, 2015... Last Updated: November 23 2020
It's time to kick off the festivities with one, two or more of these fabulous appetizers that I've gathered from some of my favorite bloggers. Let the celebration begin with fabulously delicious appetizers! Your holiday is off to a delicious start!
Thanksgiving Appetizer Recipes
Do you go overboard with the amount of appetizers you serve? Then you're just like me! And I'm loving this round up of appetizers from some of my favorite bloggers and I know you will too! Bet you can't pick just one!