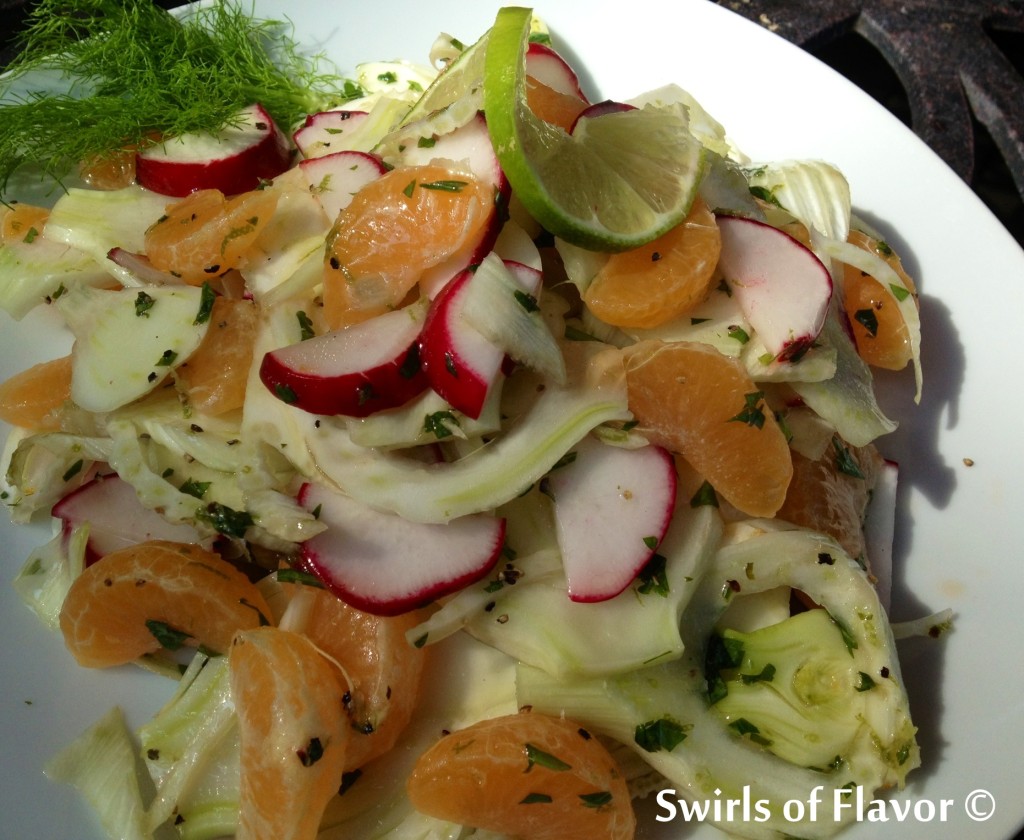 The crunch of fresh fennel, the juiciness of mandarin oranges and the crispness of radishes all come together to make this salad an amazing combination of flavors and textures. Tossed in a lime-kissed vinaigrette, Fresh Fennel & Mandarin Salad is as flavorful as it is colorful! It's the perfect addition to your collection of summertime recipes.
Fresh Fennel & Mandarin Salad
2 Tbs. olive oil
2 Tbs. chopped cilantro
2 Tbs. lime juice
2 tsp. lime zest
1/2 tsp. sugar
1/2 tsp. kosher salt
1/4 tsp. cracked black pepper
1 bulb (12 oz.) fresh fennel, trimmed, thinly sliced, about 2 heaping cups
1 can (11 0z.) mandarin oranges, drained*
1/2 cup sliced radishes, cut in half moons, about 6 radishes
1. In serving bowl combine olive oil, cilantro, lime juice, lime zest, sugar, kosher salt and cracked black pepper until blended.
2. Add fennel, oranges and radishes. Toss until evenly coated.
3. Serve immediately or refrigerate until ready to serve, tossing before serving.
Makes 4 servings.
*If you're lucky enough to find clementines or tangerines in your produce aisle during the summer please use them in place of the canned mandarin oranges! Just peel 2 clementines or tangerines, pull apart into segments and add to the salad for extra fresh flavor!