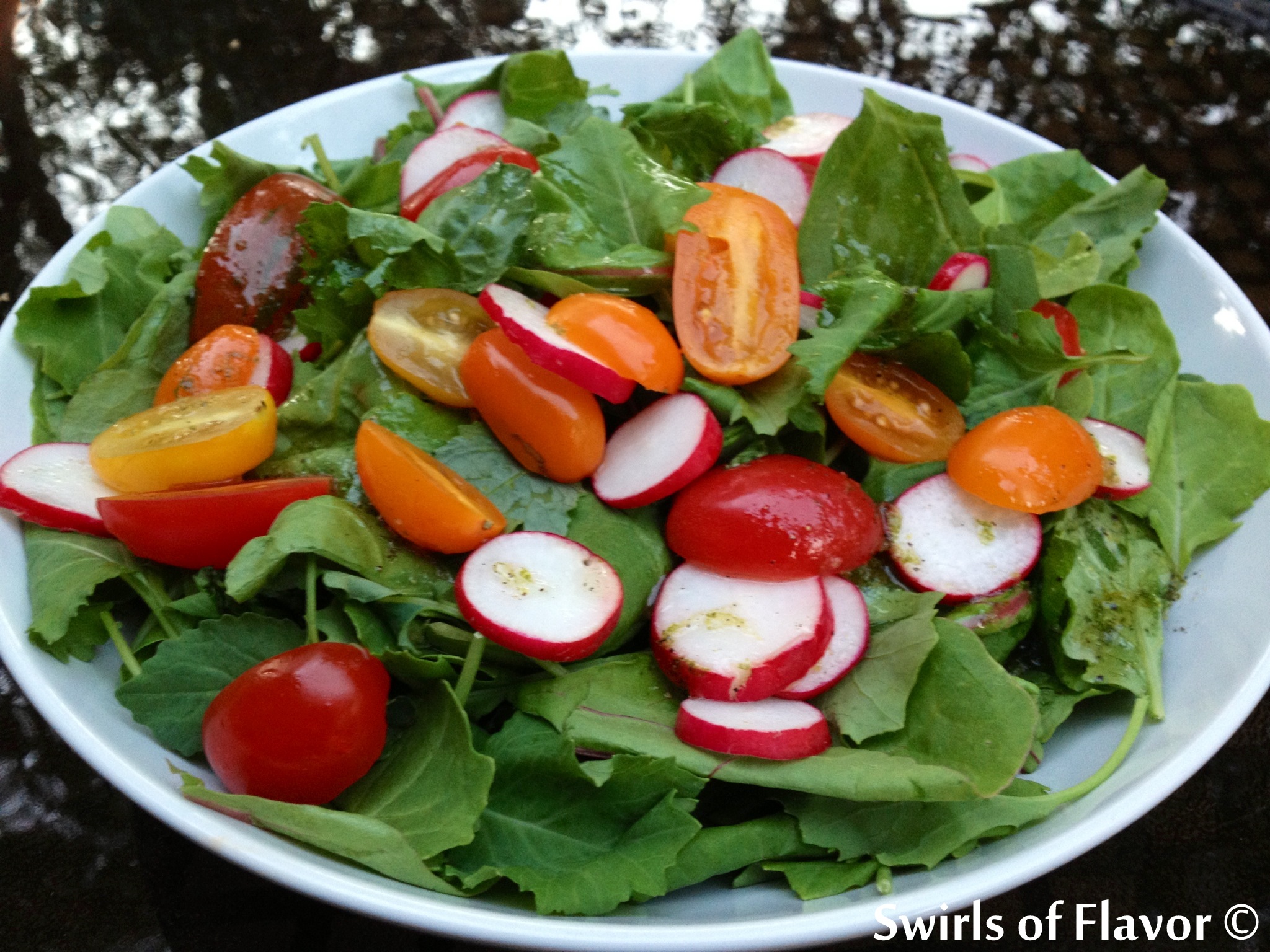 While pondering over a salad for my Honey Lime Vinaigrette, baby kale came to mind as the perfect complement to this sweet, fruity, tangy vinaigrette. And it's not just because kale is trendy at the moment, although I do love to rub elbows with hot new trends. It's because the delicate baby leaves of kale are not only delicious but also amazingly nutritious....and, yes, trendy!
Kale has recently gained in popularity due to it's exceptional nutrient richness, numerous health benefits and delicious flavor. This super-nutritious green vegetable is high in vitamins A, C and K, rich in beta carotene and packed with calcium. It has anti-cancer properties, boosts DNA repair in cells, lowers cholesterol and decreases the absorption of fat. Holy moly! It just doesn't get much better than kale, does it? I can say with confidence that kale is not just a trend, kale is here to stay!
Have you checked out my Ultimate Guide To Making Homemade Salad Dressings? Making a Homemade Salad Dressing is so easy and takes just minutes. Made with simple real food ingredients, your salad dressing from scratch is not just better than store bought, it's better for you and oh so delicious too!
Baby Kale Salad with Honey Lime Vinaigrette
1 pkg. (5 oz.) baby kale mix, (combination of baby kale, chard and baby spinach), about 7 cups
6 oz. heirloom or cherry and grape tomatoes, halved, 1 heaping cup
1/2 cup sliced radishes, 3 oz., about 6 radishes
2 Tbs. olive oil
4 tsp. apple cider vinegar
4 tsp. honey
1 Tbs. lime juice
1 tsp. lime zest
1/2 tsp. kosher salt
1/4 tsp. pepper
1. In serving bowl combine baby kale mix, tomatoes and radishes.
2. In small bowl combine olive oil, vinegar, honey, lime juice, lime zest, kosher salt and pepper until blended.
3. Toss salad with vinaigrette just before serving.
Makes 6 cups tossed salad.