Cranberry Walnut Salad is a seasonal salad perfect for your holiday menus. A homemade balsamic vinaigrette lightly coats assorted lettuces, cranberries, goat cheese and glazed walnuts.
Cranberry Walnut Salad
There's something about a salad with walnuts and cranberries that evokes thoughts of the holidays. A beautiful salad with deep red and bright white pops of color is all dressed up for the season.
Bursts of dried cranberries and candied walnuts bring sweetness and crunch to every bite.
Goat cheese lends a creaminess and red onion adds savory notes to this festive salad.
The simple homemade balsamic vinaigrette is the crowning glory of our seasonal salad as it lightly coats the tender lettuce leaves.
For the lettuces in this salad, I used a combination of arugula, red leaf lettuce and some baby greens. You can use this same combination, a combination of your own favorite greens or just one green lettuce type. It would taste delicious made with just arugula leaves too.
Be sure to add this salad with cranberries and walnuts to your holiday menus this season. You'll be happy you did!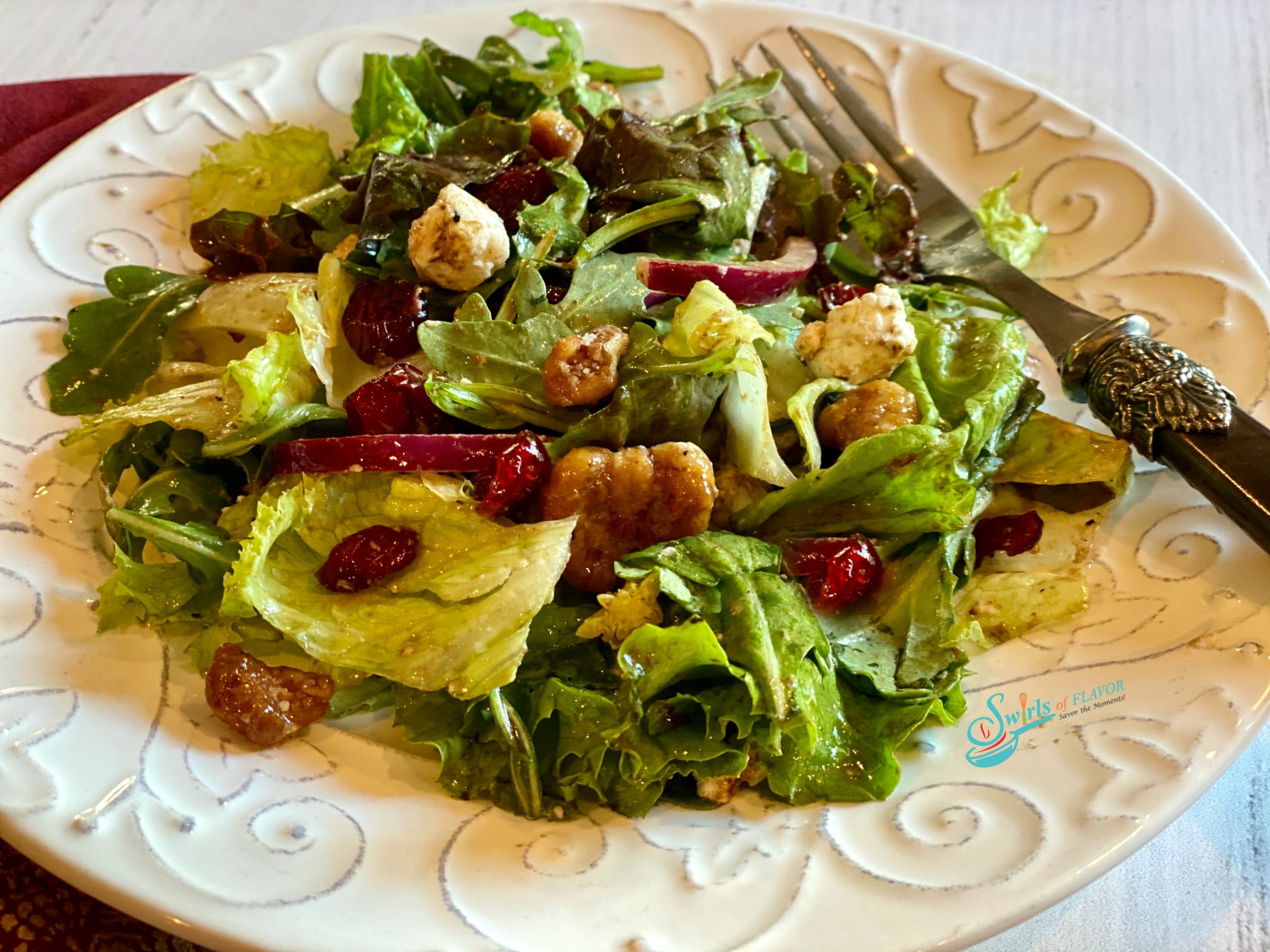 Cranberry Walnut Salad FAQ's
What dressing goes with cranberry walnut salad?
Balsamic salad dressing goes well with a cranberry walnut salad.
Honey Mustard Salad Dressing also makes a delicious addition to this salad.
Our Cranberry Maple Vinaigrette will also taste delicious with this salad.
How to make cranberry walnut salad
Combine lettuces, dried cranberries, walnuts, goat cheese and red onion
Toss with a homemade balsamic vinaigrette or your favorite salad dressing
Swirls of Flavor Recipe Tips
Substitute your favorite nut for the walnuts
Add sliced apples for added crunch and flavor
Use feta cheese in place of goat cheese
Make with chopped fresh garlic in place of the garlic powder
Short on time? Use a store bought balsamic salad dressing
Make it a main dish and top with sliced cooked chicken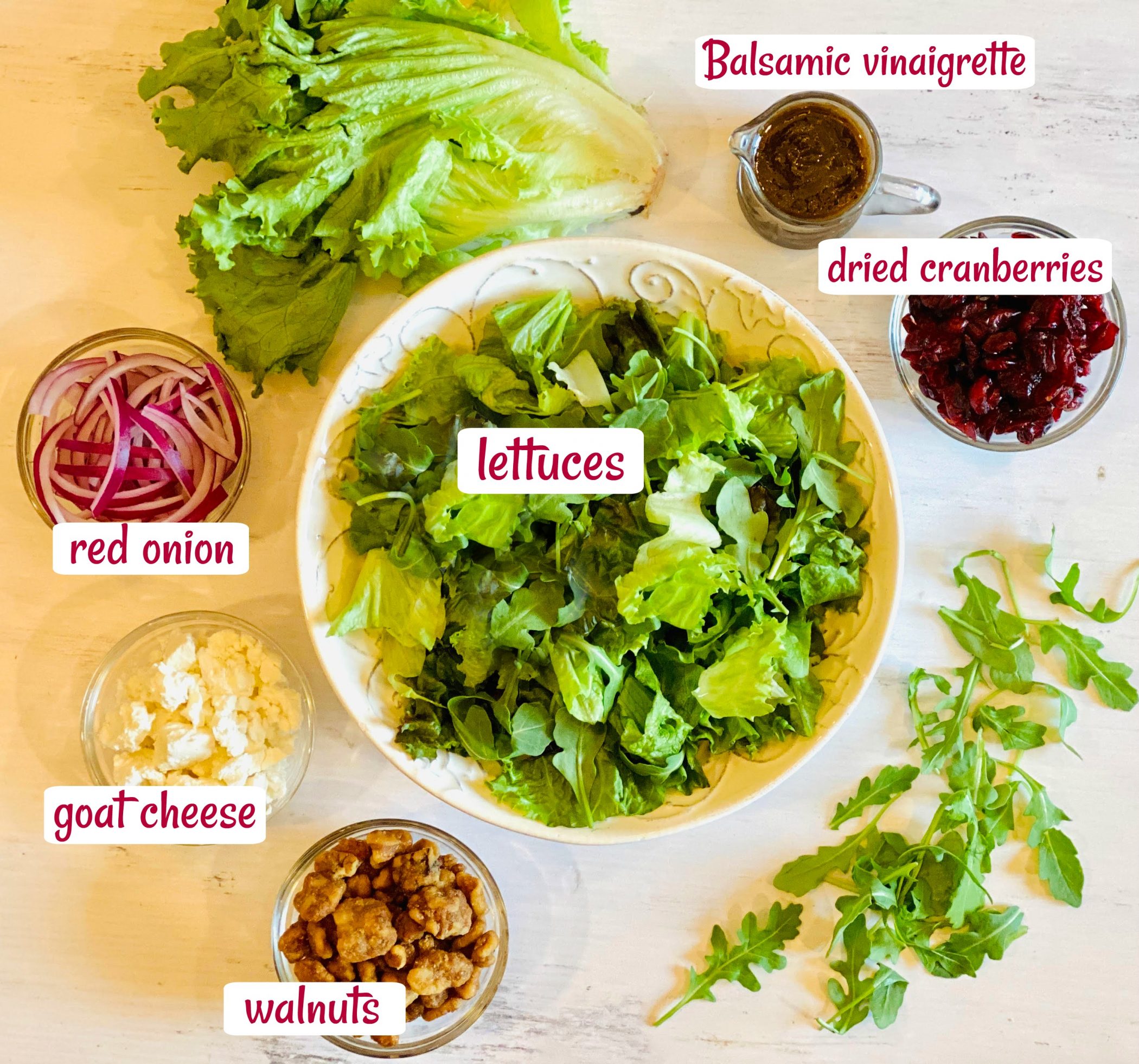 Ingredients you will need to make this recipe
olive oil
balsamic vinegar
Dijon mustard
sugar
garlic powder
kosher salt
pepper
assorted lettuces
dried cranberries
goat cheese
candied walnuts
red onion
Related Recipes
I make commissions for purchases made through links in this post.