This post contains affiliate links. (Disclosure policy)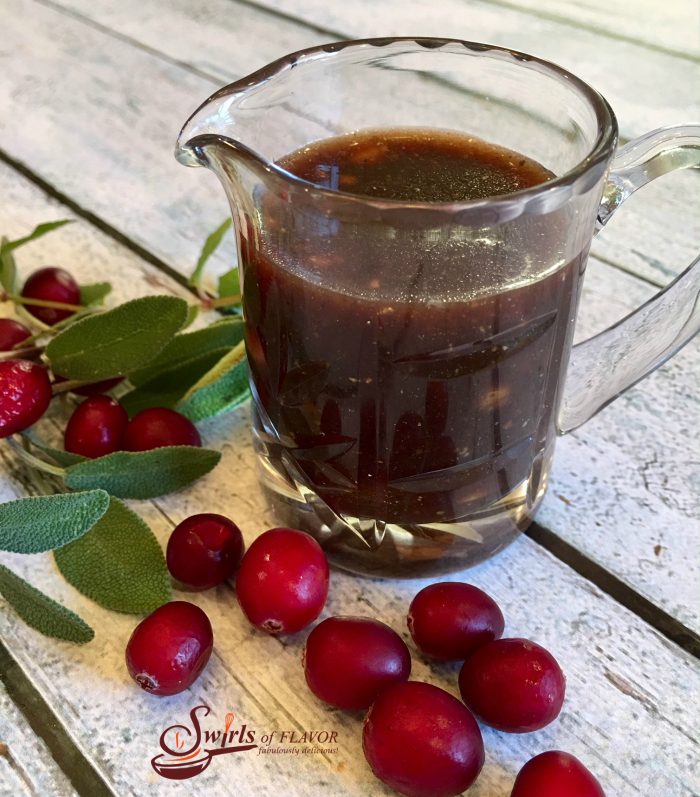 Wait! Don't throw out your leftover cranberry sauce! In case you're wondering what to do with all that left over cranberry sauce, you should make this fabulous Cranberry Maple Vinaigrette, of course! Just whisk your cranberry sauce into a balsamic vinaigrette mixture for a sweet and tangy salad dressing that will dress up your salad for dinner tonight. Cranberry Maple Vinaigrette combines your leftover cranberry sauce with maple syrup and balsamic vinegar for a sweet and tangy vinaigrette that compliments any salad! Also perfect for any upcoming holiday entertaining you may have scheduled on your calendar too! Need to use up even more cranberry sauce? Get out your slow cooker for these Cranberry Sweet & Sour Meatballs. Bet you can't eat just one!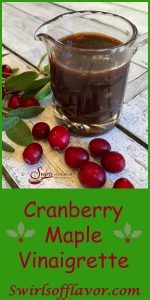 Cranberry Maple Vinaigrette
1/2 cup olive oil
1/2 cup jelly cranberry sauce
6 Tbs. balsamic vinegar
1/4 cup 100% pure maple syrup
2 tsp. Dijon mustard
1 clove garlic, minced
1 1/4 tsp. kosher salt
1/2 tsp. pepper
Whisk all ingredients together until smooth and blended.
Makes 1 1/2 cups