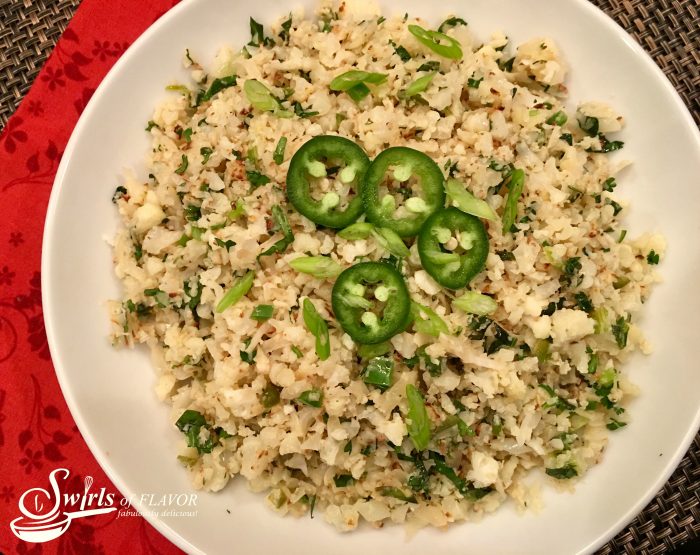 Low calorie, low carb, gluten free, grain free, diabetic friendly, delicious, nutritious, easy to make…..sign me up please! Cauliflower Rice is taking over the internet! And it can become whatever you want it to be….a side dish, a pizza crust, bread for grilled cheese, tots as an appetizer, tots as a veggie side dish, in a buddha bowl, as the rice in a soup…..and it's such a basic base that you can flavor it however your little heart desires!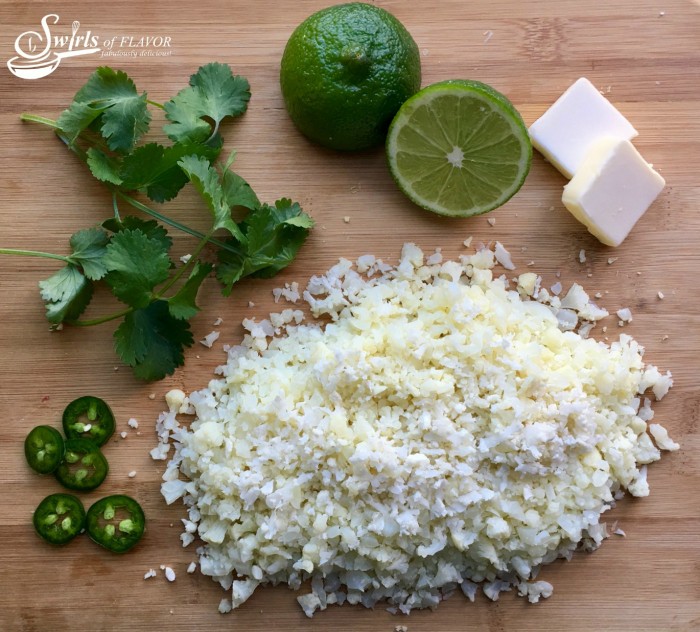 Jalapeno Lime Cauliflower Rice is bursting with flavor starting with a little kick from fresh jalapeno that's balanced with the freshness of chopped cilantro and lime juice! Serve as a side dish or top with shrimp or chicken! It will be fabulous any which way you serve it! Enjoy!
Jalapeno Lime Cauliflower Rice
3 Tbs. butter
2 scallions, sliced on diagonal, 1/4 cup
2 Tbs. minced fresh seeded jalapeno*
1 clove garlic, minced
1/2 tsp. kosher salt
4 cups packed cauliflower rice** or 2 pkgs. (10 ounces each) cauliflower rice
1/4 cup chopped cilantro
2 Tbs. lime juice
fresh jalapeno slices and additional sliced scallions, optional garnish
1. Melt butter in large non-stick skillet over medium-high heat.
2. Cook scallions, jalapeno, garlic and salt until fragrant, about 1 minute.
3. Stir in cauliflower rice and cook until tender and slightly browned, stirring occasionally, 5-7 minutes.
4. Remove from heat and stir in cilantro and lime juice.
5. Garnish with fresh jalapeno slices and additional sliced scallion, if desired.
Makes 4 cups/6 servings.
*Like it extra hot, stir in some of the jalapeno seeds. There's lots of heat in those little seeds!
**For cauliflower rice, grate raw cauliflower on a box grater, pulse in a food processor until "rice-like" or finely chop.