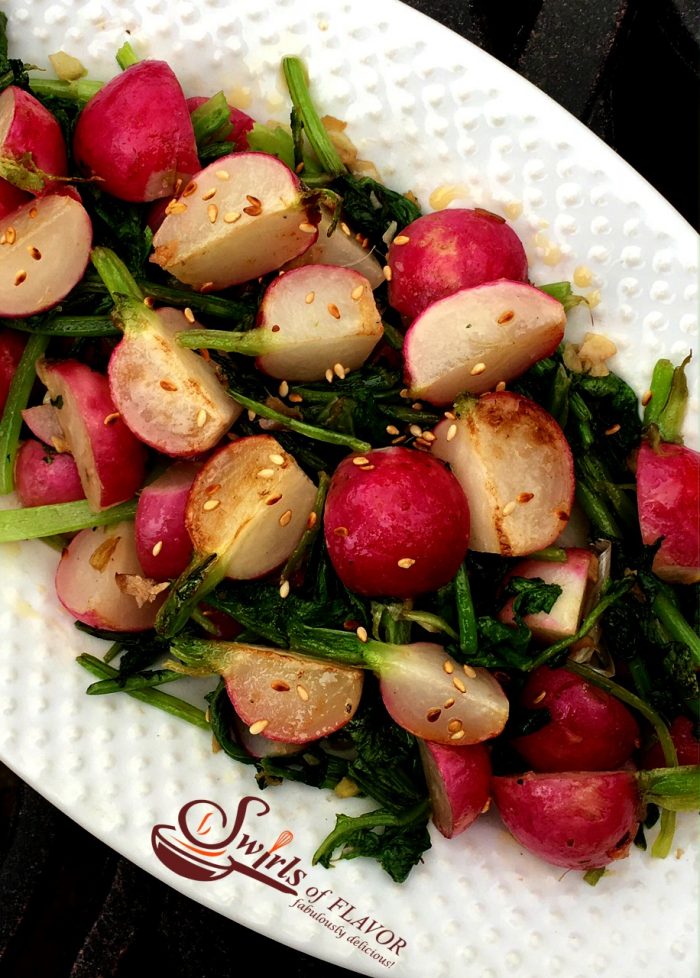 Cook your radishes? Oh yes, it can be done. Radishes are not just for salads! This crunchy peppery vegetable transforms into tender-crisp bites and combine with their gently wilted greens for a colorful summer side dish.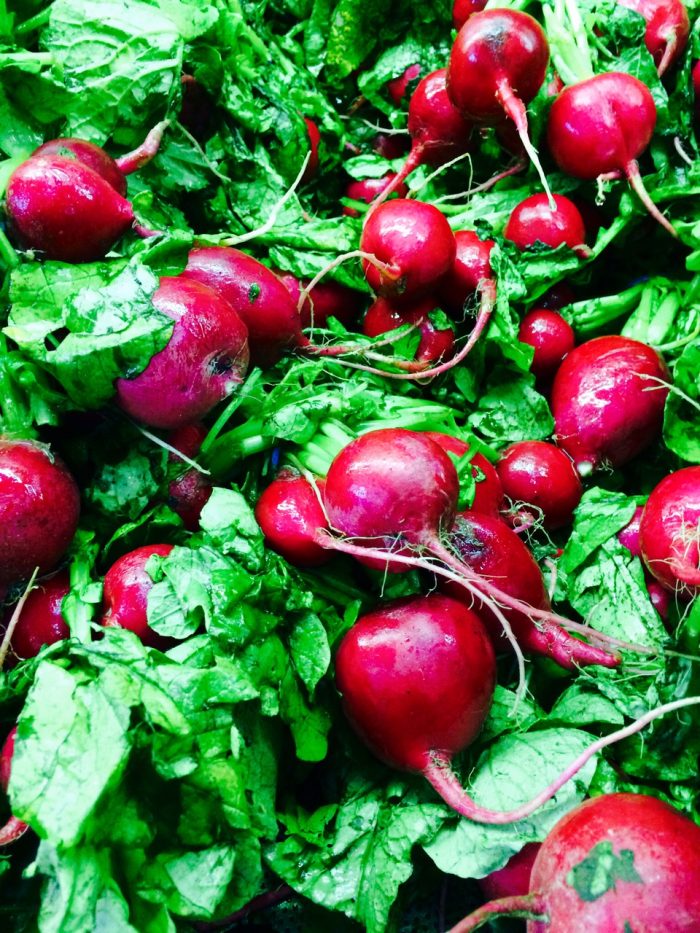 My radishes today are a beautiful deep red but they also come in white, purple and even black! Mine are plump and round but could also be long and cylindrical. With summer in full swing radishes are abundant at farm stands and farmers markets. All types are fabulous served raw adding crunch and zing in salads but can also be pickled and yes, just like my Sauteed Sesame Ginger Radishes, even cooked!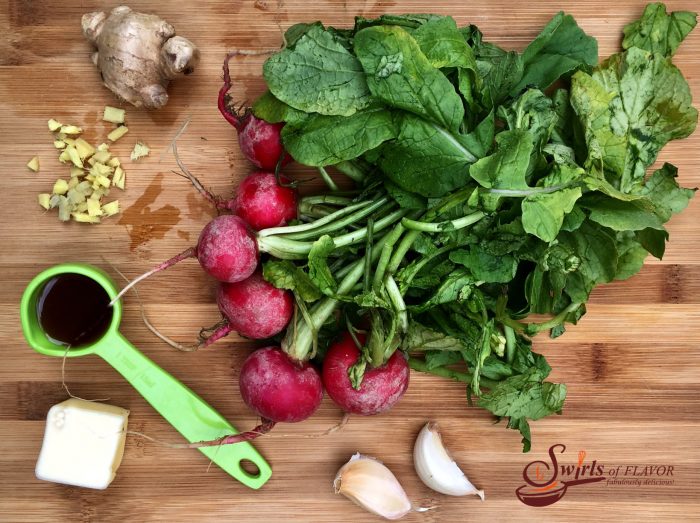 One serving of these little root vegetables is low in calories, about 11 calories per serving, and high in fiber, folate, potassium and vitamin C. Low in calories, high in nutrients and so darn pretty…. I think I'm falling in love with these little guys! And you will too when you gently saute them in a buttery garlic and fresh ginger mixture and finish with a drizzle of toasted sesame oil!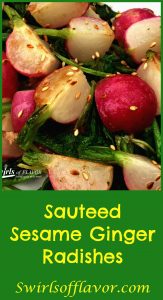 Sauteed Sesame Ginger Radishes
1/2 tsp. sesame seeds
1 bunch radishes with greens
1 Tbs. butter
1 Tbs. minced fresh ginger
2 cloves garlic, minced
1/4 tsp. kosher salt
1 Tbs. toasted sesame oil
1. Trim radishes, leaving about 2 inches of greens attached. Reserve remaining greens to saute and roughly chop if leaves are very large. Cut radishes into quarters.
2. Heat large non-stick skillet over medium-high heat and toast sesame seeds until golden; reserve.
3. In same skillet melt butter over medium-high heat and cook ginger, garlic and kosher salt until fragrant, about 1 minute. Add radishes and cook until lightly browned, 2-3 minutes. Stir in radish greens and cook until wilted and tender, 1-2 minutes.
4. Transfer radishes and greens to serving dish. Drizzle with sesame oil and sprinkle with reserved sesame seeds.
Makes 2 cups/4 servings.