This post contains affiliate links. (Disclosure policy)
Sipping on Mulled Apple Cider is a perfect way to kick off your holiday gathering. Trust me, your guests will love being greeted with this hot toddy. Apple cider warming in your slow cooker along with cinnamon sticks, fresh ginger and clementines will fill your home with "Swirls of Flavor"!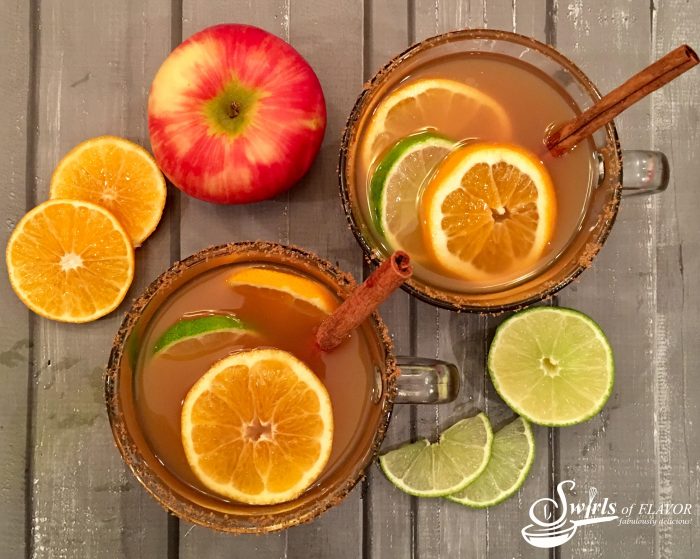 Apple cider, extracted from the pulp of pureed apples, is an unfiltered, unsweetened and nonalcoholic drink that is delicious on it's own. Once the cider has been slow cooked and infused with our warm fall flavors, just add bourbon and fresh slices of clementine and lime. Mulled Apple Cider transforms apple cider into a delicious drink for the holidays or an ideal way to warm you up on a chilly evening.

Mulled Apple Cider
8 cups apple cider
2 clementines, quartered
2 cinnamon sticks
2 slices fresh ginger, each about 1/2-inch thick
1 cup Bourbon
clementine slices
lime slices
1. Heat apple cider, clementine quarters, cinnamon sticks and fresh ginger in slow cooker on low for 3 hours until hot and seasoned.
2. Strain to remove clementines, cinnamon and ginger.
3. Return apple cider to slow cooker and add bourbon. Serve with clementine slices and lime slices.
Makes 8 cups.