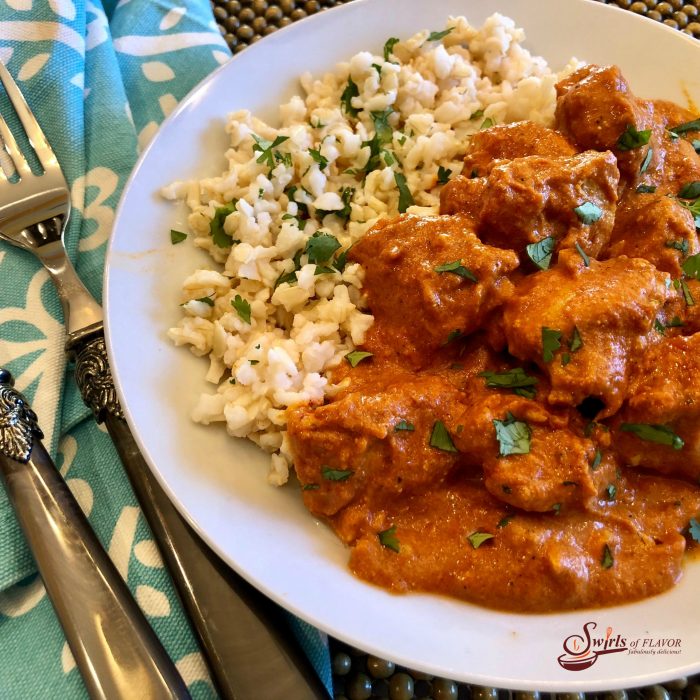 I love the warm spices, sometimes spicy heat and full flavored dishes abundant in the Indian cuisine. Indian Butter Chicken, also known as Chicken Makhani, is a classic recipe that combines these warm spices with the simple ingredients of onion, butter, tomato and garlic to create a creamy tomato sauce surrounding tender chicken pieces, and it's one of my favorites! A simple recipe, easy enough for a quick weeknight dinner, Indian Butter Chicken will also impress guests when you're entertaining.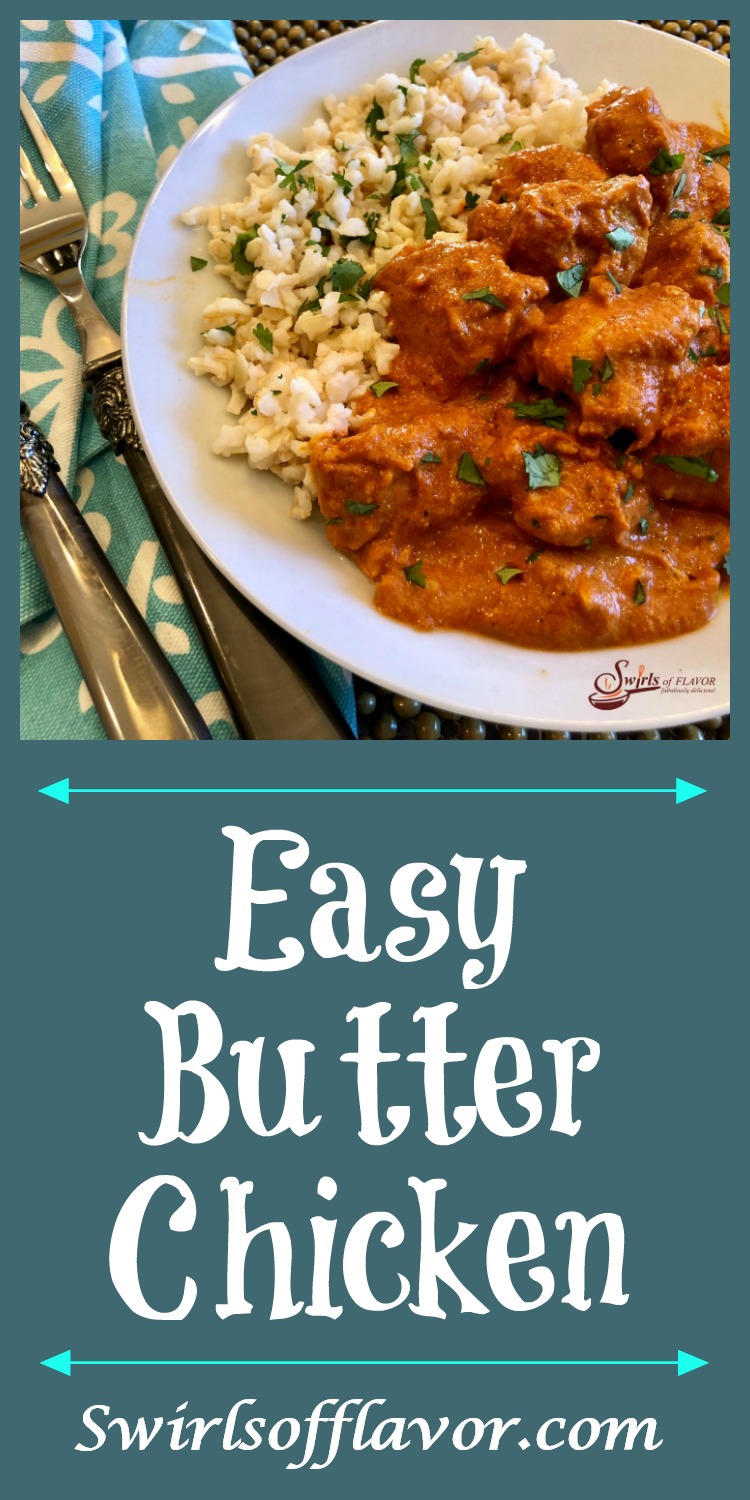 Mildly spicy and creamy, this recipe is a good place to start if you're new to Indian food. Butter Chicken was created in Delhi, the capital territory of India in the 1950's. As the story goes, the cooks at the Moti Mahal Restaurant would combine leftover marinade juices with butter and tomatoes and stew chicken pieces in the flavored mixture creating the much loved Butter Chicken by accident! I'm so happy they happened upon this combination of deliciousness and once you taste it you will be too!
Indian Butter Chicken
2018-04-09 14:34:35
Serves 4
Indian Butter Chicken combines warm spices with the simple ingredients of onion, butter, tomato and garlic creating tender chicken in a creamy tomato sauce.
Nutrition Facts
Amount Per Serving
* Percent Daily Values are based on a 2,000 calorie diet. Your Daily Values may be higher or lower depending on your calorie needs.
Ingredients
½ cup Greek yogurt
2 Tbs. tomato paste
1 Tbs. garam masala
2 Tsp. chili powder
1 tsp. smoked paprika
1 tsp. ground turmeric
1 tsp kosher salt
1 ½ lbs. boneless skinless chicken thighs or breasts, cut in bite size pieces
4 Tbs. butter
2 Tbs. minced garlic
1 Tbs. minced fresh ginger
1 ½ cups tomato puree
2 cups cooked brown rice
2 Tbs. chopped cilantro
cooked brown rice, serving suggestion
Instructions
Combine Greek yogurt, tomato paste, garam masala, chili powder, paprika, turmeric and kosher salt until blended. Add chicken pieces and stir until evenly coated. Let stand 20 minutes.
In large non-stick skillet, melt butter over medium heat. Cook garlic and ginger until fragrant, about 2 minutes.
Add chicken and yogurt mixture and cook until chicken is browned.
Add tomato puree. Bring to a boil. Reduce heat and simmer 20 minutes or until chicken is cooked through.
Serve with cooked brown rice and sprinkle with chopped cilantro.
Swirls of Flavor https://swirlsofflavor.com/