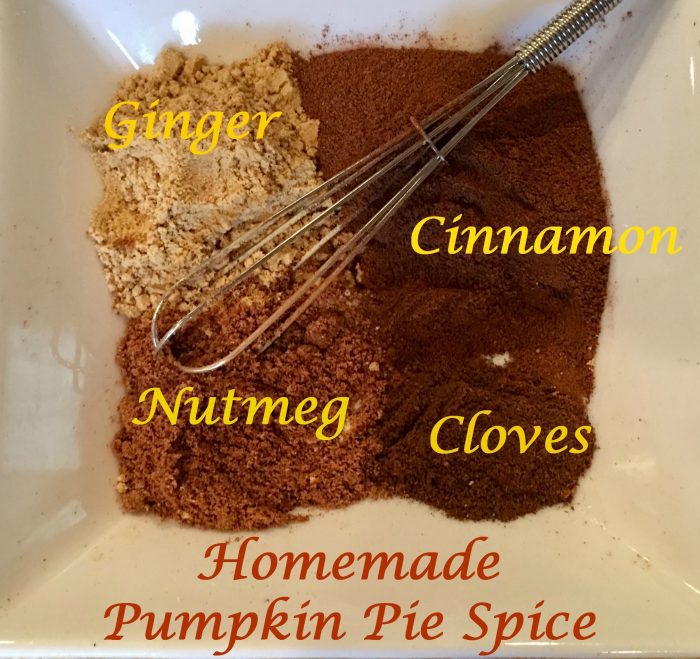 Pumpkin Pie Spice where are you? Are you going crazy trying to hunt down a jar of Pumpkin Pie Spice? It's true that it is pumpkin pie spice season but It is not the easiest spice to find. I have had many a time when I went from store to store searching for that elusive jar of the perfect blend of fragrant fall spices. In many places it is only available seasonally. And then when you find it does that teeny tiny jar cost several dollars??!! Now you can stop searching and with just a few ingredients in the perfect proportions, you can make your own Homemade Pumpkin Pie Spice whenever you need some! Oh, and have you noticed? This time of year pumpkin pie spice is flavoring EVERYTHING! I've seen it in pudding, marshmallows, cereal, Oreos, cookies, poptarts, gum, bread and even Pringles (eeew). And the list goes on and on. Let me know what you use your Pumpkin Pie Spice on!
Homemade Pumpkin Pie Spice
2016-10-04 19:20:51
Nutrition Facts
Amount Per Serving
* Percent Daily Values are based on a 2,000 calorie diet. Your Daily Values may be higher or lower depending on your calorie needs.
Ingredients
1/4 cup ground cinnamon
2 Tbs. ground ginger
1 Tbs. ground nutmeg
1 tsp. ground cloves
Instructions
Combine cinnamon, ginger, nutmeg and cloves.
Store in an airtight container.
Notes
Makes about 1/4 cup*.
Swirls of Flavor https://swirlsofflavor.com/
*Pumpkin Pie Spice makes a great gift! You can make a big batch of the recipe and divide into pretty mason jars to give as gifts! Make a spice gift pack and include
Homemade Taco Seasoning
too!