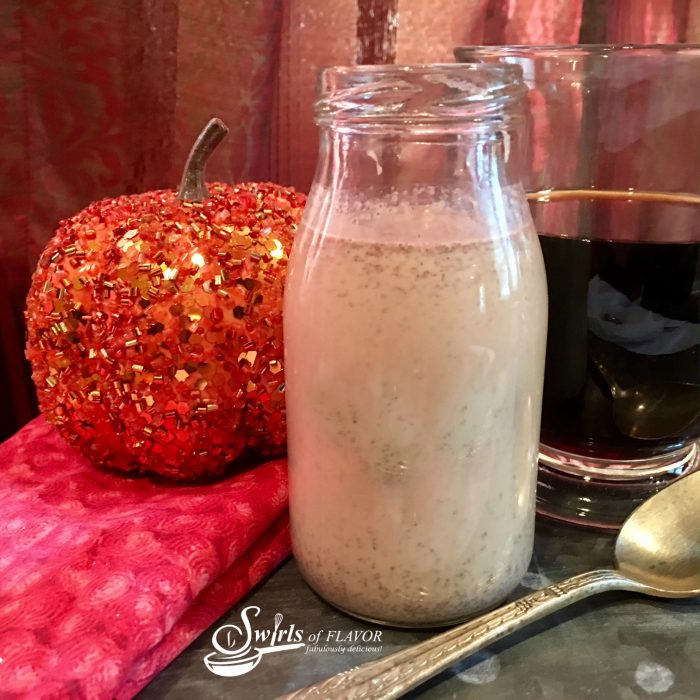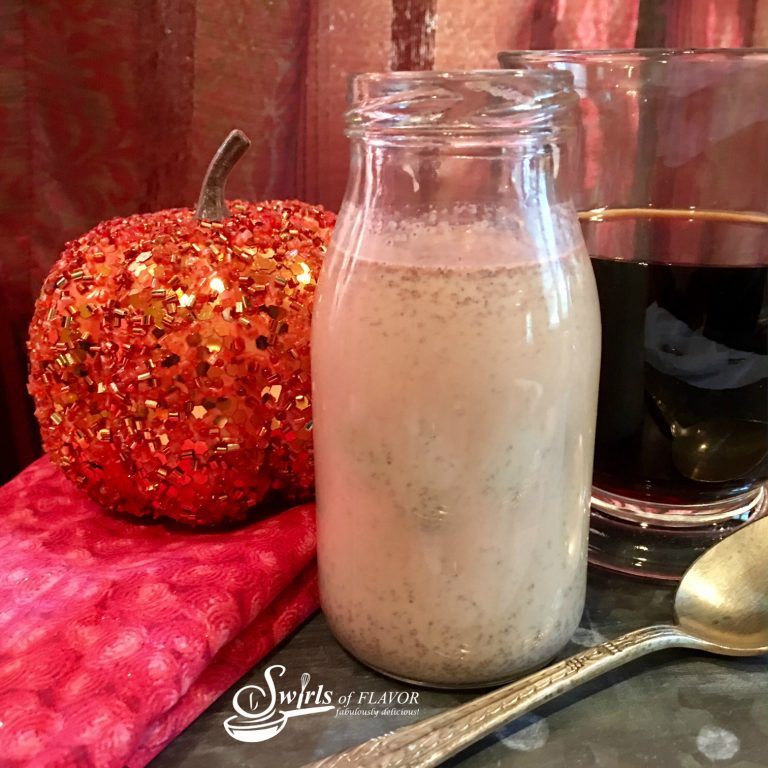 What do donuts, marshmallows, coffee, granola, bagels, M&M's, chips, tea, ale, cookies, cereal, ice cream, yogurt, and even Bailey's Irish Cream, all have in common? Cinnamon, ginger, nutmeg, cloves. Yep, they all come in Pumpkin Spice flavor! And the list goes on and on….chips, nuts, cookie butter, lattes, pop tarts, oreos, caramel candy, coffee creamer….want me to keep going? I can because there seems to be a never ending list of Pumpkin Spice food choices and that list keeps on getting longer every year. I'm beginning to think that Pumpkin Spice is the new comfort food of the season. People can't get enough of itand it makes you feel so good!
The arrival of Pumpkin Spice signals the change of seasons, cozy nights and crisp sunny days. Those of you who know me well know that I usually don't ever want my summers to end but then along comes Pumpkin Spice and all is right with the world! Delish even has a Pumpkin Spice Recipes Round Up that you should check out!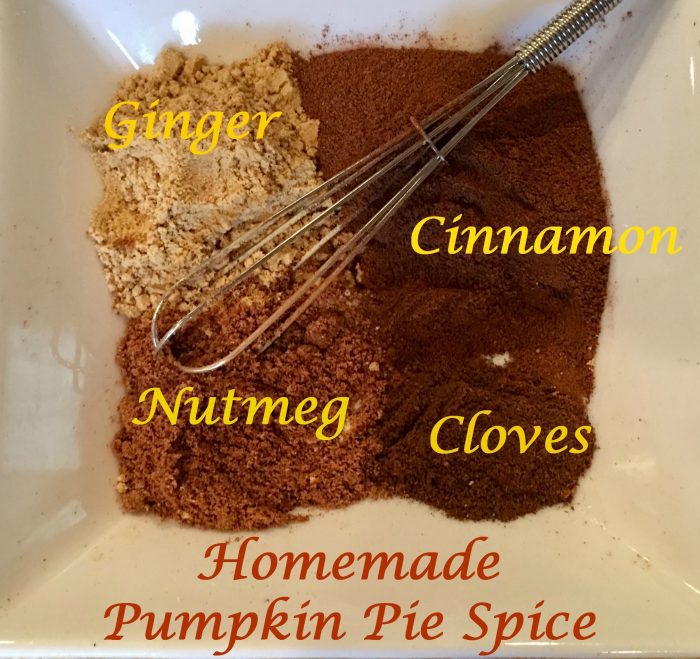 Since it's not always easy to find this warm fragrant mix of spices in the grocery store, you can make your own Homemade Pumpkin Pie Spice recipe for just pennies. And now there's no need to buy that creamer heavy with sugars and preservatives. Here's a quick and easy homemade Pumpkin Spice Creamer for your coffee or beverage of choice that's sure to warm you right up! Take a deep breath and savor the comforting aroma of Pumpkin Spice!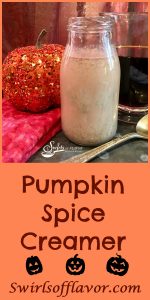 Pumpkin Spice Creamer
1 cup half and half
1/4 cup coconut sugar
1 Tbs. Homemade Pumpkin Pie Spice
1 tsp. vanilla extract
Combine half and half, coconut sugar and Pumpkin Pie Spice in small saucepot. Simmer over medium-low heat until sugar has dissolved.
Remove from heat and stir in vanilla. Refrigerate until chilled.
Shake before adding to coffee, tea, latte or milk.
Makes about 1 1/4 cups.