Keeping fresh berries in the house can be a pain, but if you want to make your own cranberry sauce, you might need them. However, let's find out if you can use frozen cranberries instead!
You can use frozen cranberries to make cranberry sauce, and you don't even need to thaw them out much first. Both frozen and fresh cranberries will work well in cranberry sauce, which means it can be very easy to make cranberry sauce at any time of year.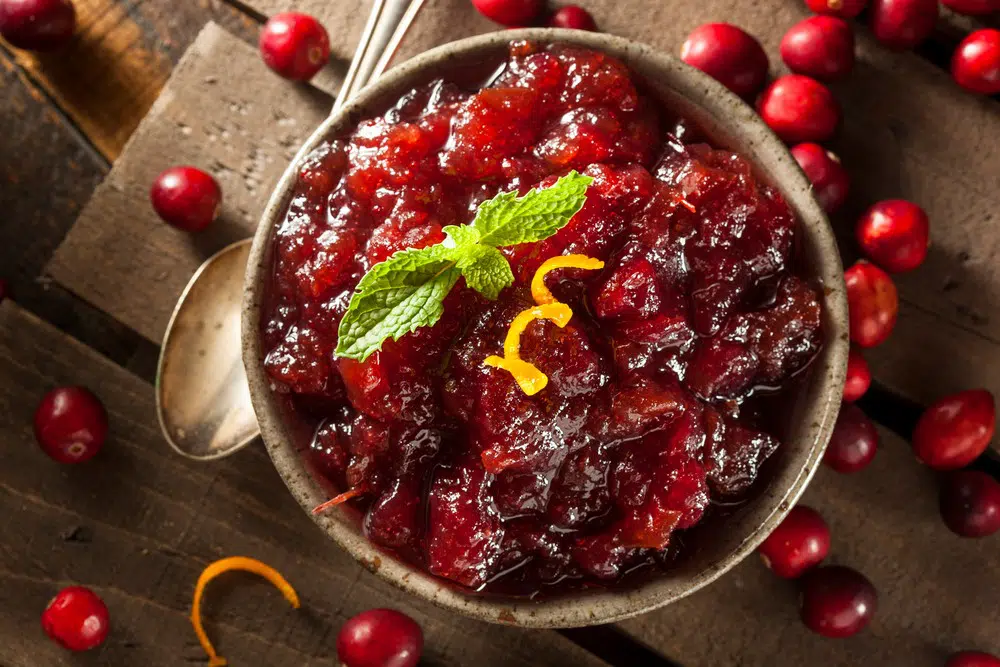 Can You Use Frozen Cranberries for Cranberry Sauce?
Frozen cranberries will work well for cranberry sauce, which is great if you want to make this sauce when the berries are out of season. A bag of frozen cranberries will ensure it's easy for you to whip up this popular recipe at any time of the year.
Frozen cranberries can be used without thawing them out first, which makes it super simple to just weigh out what you need for the recipe and toss them in. There's no need to mess around with the microwave, cold water, or wait for them to defrost in the fridge.
Are Fresh Cranberries Better?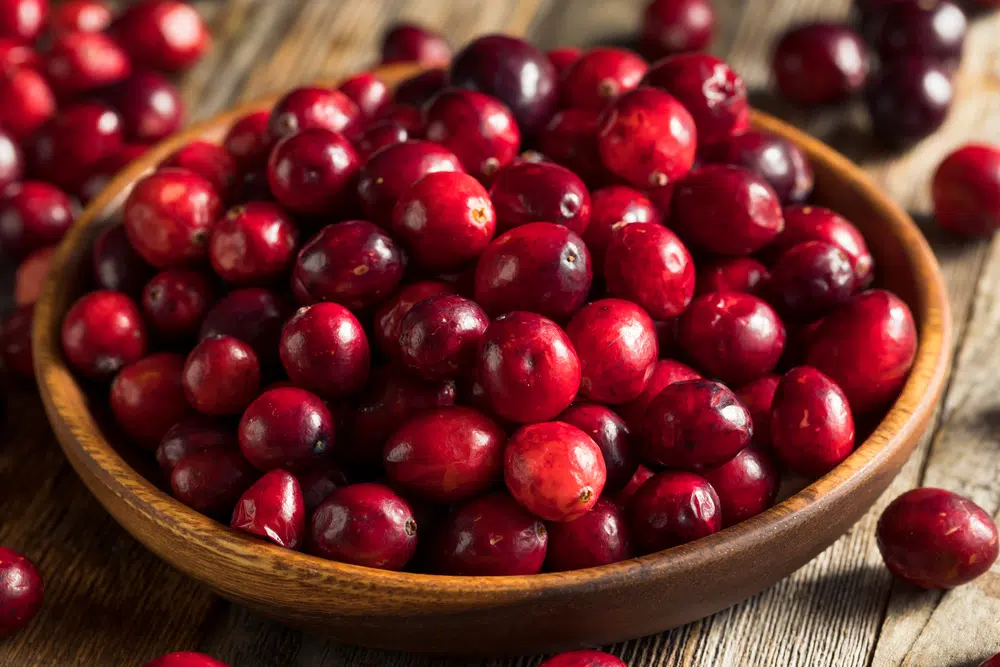 A lot of the time, fresh berries taste better in your recipes, and most people prefer to use fresh berries when they are baking, making desserts, or otherwise working in the kitchen. However, in cranberry sauce, fresh berries and frozen berries produce much the same result, so there is little reason to use fresh berries.
Frozen berries offer several advantages, including:
They are often cheaper
They are more convenient to store
There's less risk of food waste
They are just as healthy
You may therefore decide that frozen berries are the best option for tossing into your cranberry sauce. They will work just as well, they are cheaper to buy, and they can be a lot easier to have available.
Can You Use Dried Cranberries for Cranberry Sauce?
No, dried cranberries will not work for cranberry sauce. You need the juiciness that is contained in the fresh or frozen berries, and nothing else will do. If you don't have fresh or frozen cranberries, you'll need to get some, because the sauce will simply not work if you try to use dried berries.
How Do You Use Frozen Cranberries in Cranberry Sauce?
As mentioned, you don't need to completely defrost the frozen berries before you add them to the recipe. You can simply rinse them with cool water to break them up a little and start the thawing process. Next, shake most of the water off, and follow the recipe instructions for adding the cranberries to the rest of the ingredients, and cook the sauce.
You do need to make sure that the cranberries have fully defrosted before you count the sauce as cooked, but this should usually happen just following the standard cooking method. Stir them gently as you bring the sauce to a simmer to ensure that there are no remaining cold spots.
Many cranberry sauce recipes will call for about 10 minutes of simmering, and this should be plenty of time for the cranberries to thaw and cook.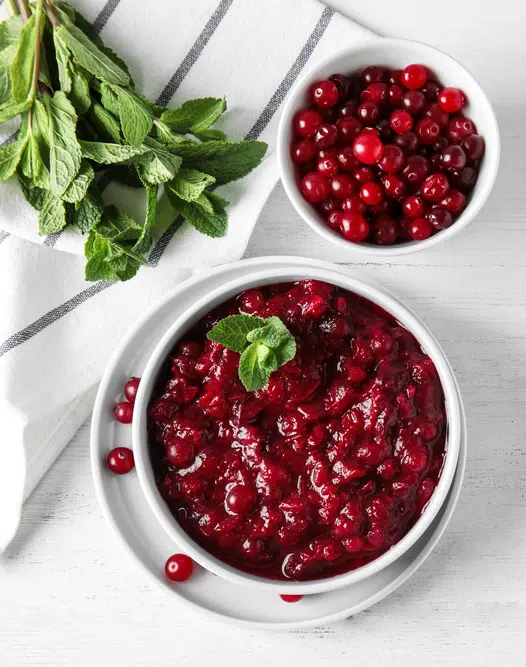 Can You Freeze Cranberry Sauce Made from Frozen Cranberries?
If you often freeze your cranberry sauce, you might be hesitating to use frozen cranberries, as many foods aren't safe if frozen twice. However, there should not be any issue with freezing cranberry sauce, whether you used fresh or frozen berries.
Because the berries have been thoroughly heated while the sauce is being made, no bacteria should remain on them, and they will be safe to refreeze as long as you handle the sauce correctly. Cool it to room temperature, decant it into a clean container, and put it in the freezer as soon as possible.
It is worth noting that if you intend to freeze the cranberry sauce, it may be best to avoid heating the cranberries while thawing them (if you do choose to thaw them before cooking them). If you have microwaved the cranberries before adding them to the sauce, there is a slightly increased risk of food borne bacteria.
However, this is still extremely low, and on the whole, there's no issue with freezing cranberry sauce that was made with frozen cranberries. You should then thaw it in the fridge for 24 hours when you are ready to use it up.
How Long Do Frozen Cranberries Last?
In general, you can keep frozen cranberries for up to 12 months in the freezer. Some sources recommend using them up within 8 months for the best results, but they should remain perfectly safe to eat even if they are frozen for longer.
By comparison, fresh cranberries can sometimes last for up to a month if you store them well and they are very fresh when purchased, but they usually have quite a short shelf life. That means that you need to be more organized if you wish to make cranberry sauce with fresh cranberries, and there is a greater risk of the berries getting wasted.
Many people find that it's easier to have a bag of frozen cranberries in the freezer that they can grab any time they want them. You can also freeze fresh cranberries if you wish to; simply place them in an airtight container and put them in the freezer.
This is a great way to reduce the risk of food waste and ensure you always have cranberries to hand when you need them. However, if you are going to freeze them anyway, bear in mind that it is often cheaper to buy them ready-frozen!
Cranberry Recipes
Be sure to visit the Swirls of Flavor Amazon Storefront for GG's personal kitchen recommendations!
Final Thoughts
Frozen cranberries will work well for cranberry sauce, and you don't need to do anything special in order to use them. Simply rinse them to lightly thaw the outsides, and then toss them into the sauce as you would with fresh cranberries.
You may need to slightly increase the cooking time to ensure the cranberries are hot through, but otherwise, the method will remain exactly the same.
This article was written by Charlie LaRosa of Prepared Cooks. Charlie and his wife, Courtney, work together on their blog to answer many of the questions that we ask ourselves when we're cooking in the kitchen so we can become "prepared cooks"!