Making homemade mac and cheese? Let me help you select the best Cheeses for Mac and Cheese so your recipe will be brimming with cheesy deliciousness!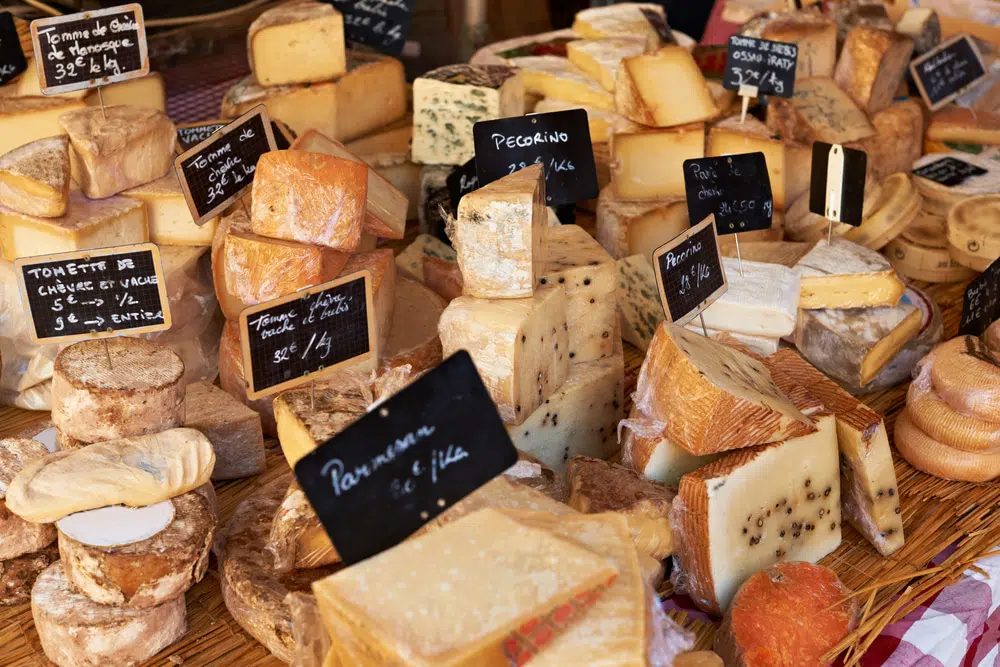 How to choose Cheeses for Mac and Cheese
Choosing an excellent cheese for homemade mac and cheese is an important task. You need to find a cheese, or two or three, that are both wonderfully stringy, melt beautifully and are flavorful too.
There are a number of classic choices and so many delicious cheeses. So many cheeses, so little time! So let's run through a variety of cheeses and what each will bring to your next macaroni and cheese!

Always keep in mind that when choosing a good cheese you want ones that melt easily, will give you that cheese pull and, of course, add a punch of flavor.
This may be a balancing act between several types of cheese which is why many times more than one cheese may be combined for the perfect outcome.
Be sure to visit the Swirls of Flavor Amazon Storefront for GG's personal kitchen recommendations!
American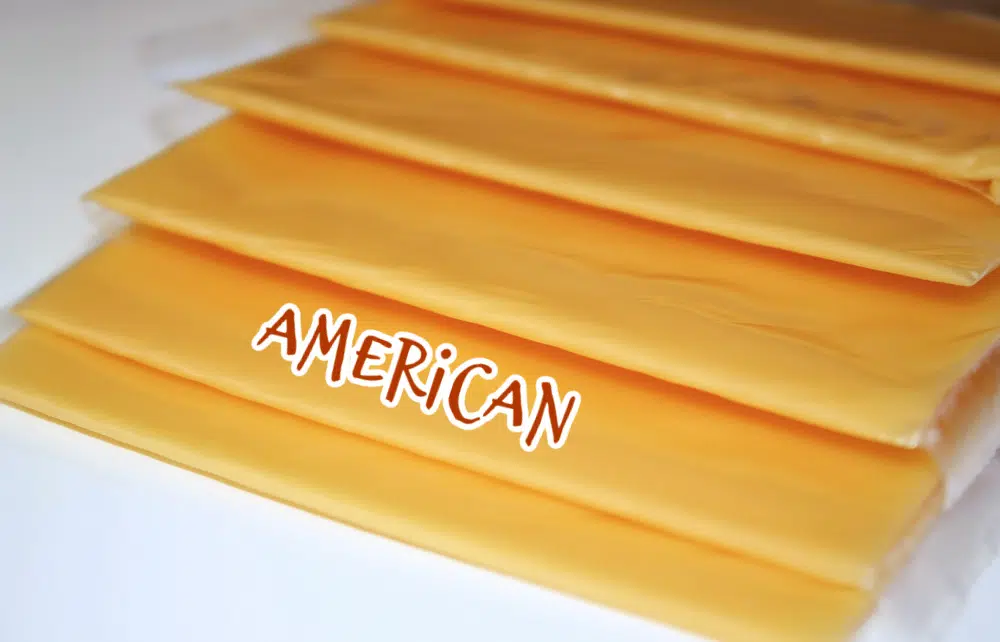 American cheese is a processed cheese with a very creamy salty flavor and low melting point,
The main asset of American cheese is that it melts really well and even just a few pieces will melt into pasta really easily.
Adding American cheese to your mac and cheese will lead to a dish with a good base for other cheeses to be added.
Plus, it will often add some deep rich color with that distinct orange color that American cheese typically has.
Brie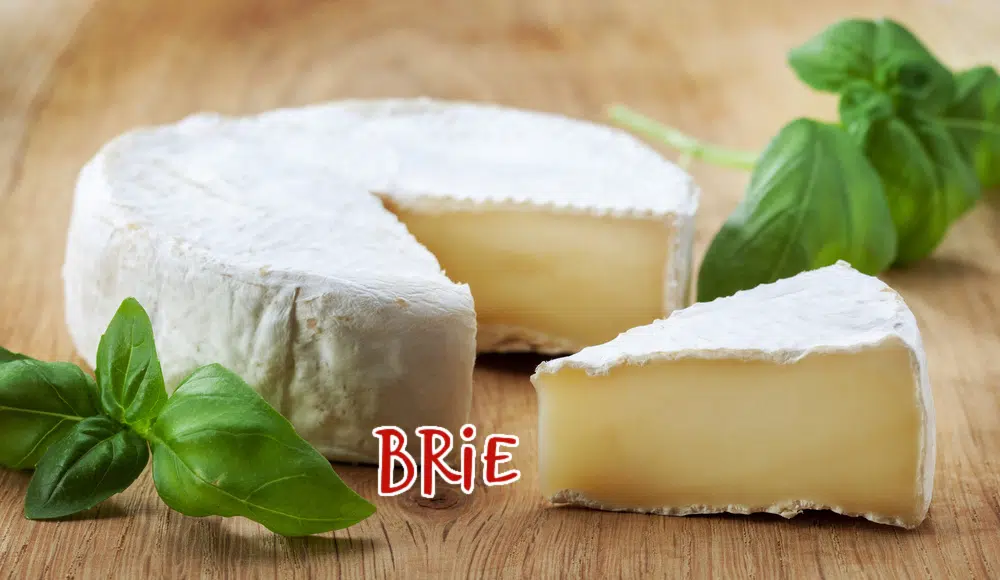 Brie is a uniquely milky cheese with a mild, creamy and buttery taste. There are two main types: French, and Cornish.
The French Brie has a sharp edge to its flavor, while Cornish Brie tends to be milkier.
The core of brie melts exceptionally well, but the rind doesn't so I recommend only adding the core, and not the rind to your pasta recipe.
Adding brie to your macaroni and cheese will add a milky note and some creaminess.
Boursin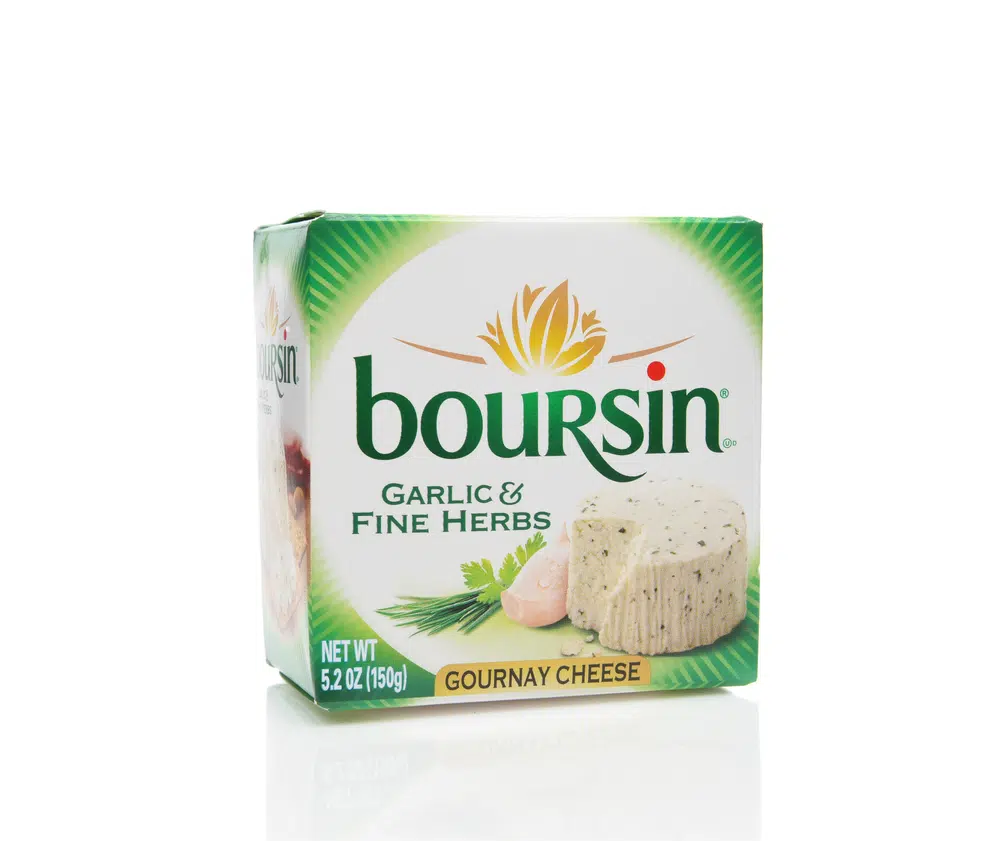 Boursin is a brand of a type of cheese called Gournay. Basically, it's a combination of cream cheese and goat cheese with a number of herbs added to produce a unique blend of flavors.
Adding Boursin to your mac and cheese will add a garlic and herb flavor, some creaminess, and a slight tangy flavor too.
While this isn't a common flavor for mac and cheese, it is most definitely delicious so you might just want to give it a try!
Cheddar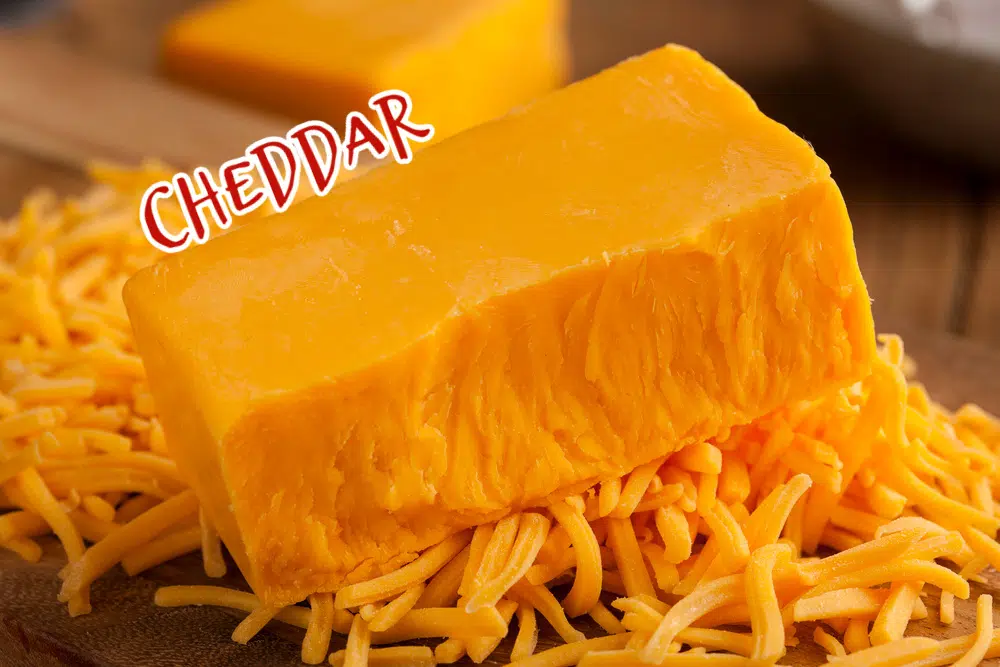 Sharp cheddar is the cheese most commonly used for mac and cheese. Cheddar cheese has a slightly earthy note to it with a sharp and pungent flavor.
Its sharpness cuts through the richness of cream and milk, leading to a rich and flavorful sauce.
Also available as a white cheese, white cheddar, by comparison, is less sharp overall, and a bit creamier.
Depending upon how sharp you'd like your pasta to be, the ideal balance may be to combine both sharp cheddar and white cheddar cheeses when making macaroni with cheese.
Colby and Colby Jack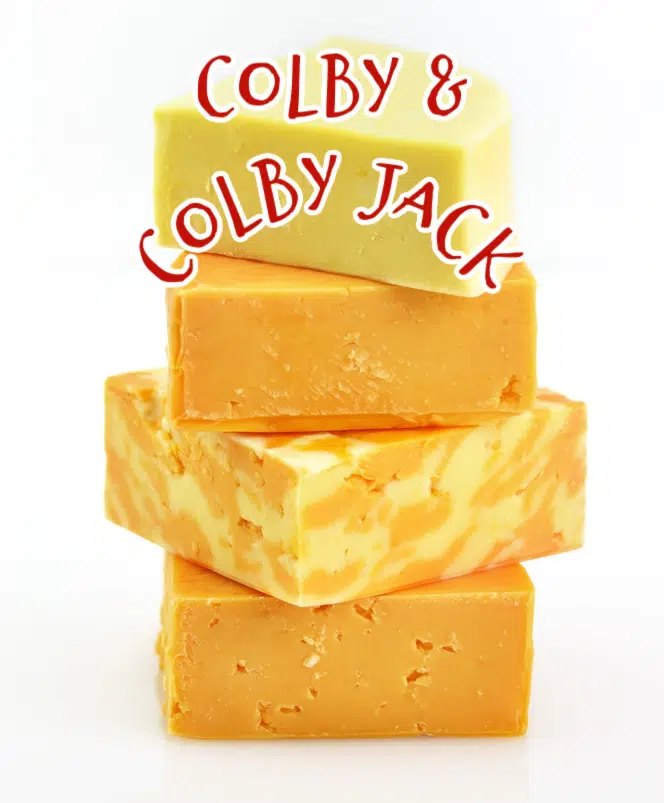 Colby cheese is mixed with Monterey jack to make Colby jack cheese. It's a semi-hard cheese that is popular in the US and has a fairly smooth and creamy taste with a buttery finish.
Colby melts well in mac and cheese and can be an ideal addition for a smooth, rich dish.
I'd suggest using this cheese as a base cheese because it is very close to the typical cheddar cheese in many mac and cheese recipes, although it has a sweeter flavor than cheddar. It also melts well making it easy to add other herbs and cheeses too.
Cream Cheese
Cream cheese is a soft cheese that is typically smooth and creamy.
It has a tangy, mild taste and I wouldn't really suggest adding it to mac and cheese on its own so be sure to combine cream cheese with another cheese.
Cream cheese is a wonderful addition of a second cheese for pasta and cheese because it will lend a creamy, thick texture to the recipe.
Fontina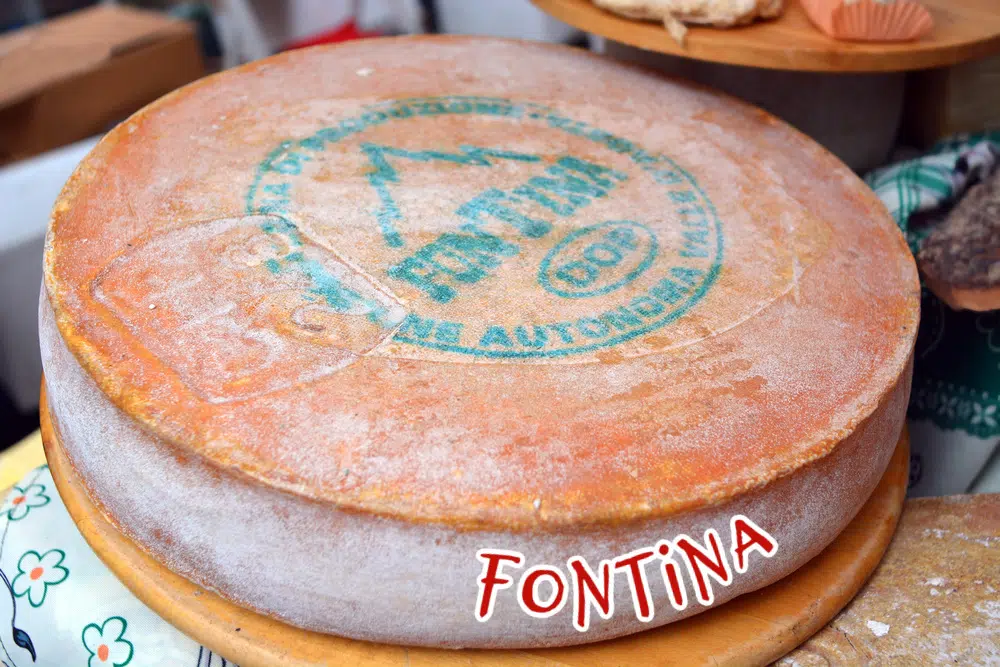 Fontina is a semisoft cow's cheese with buttery and nutty notes and melts very well making it ideal for adding to mac and cheese.
I suggest using Fontina for its flavor and adding one or more cheeses that will accentuate the buttery, nutty notes of this cheese.
Gouda and Smoked Gouda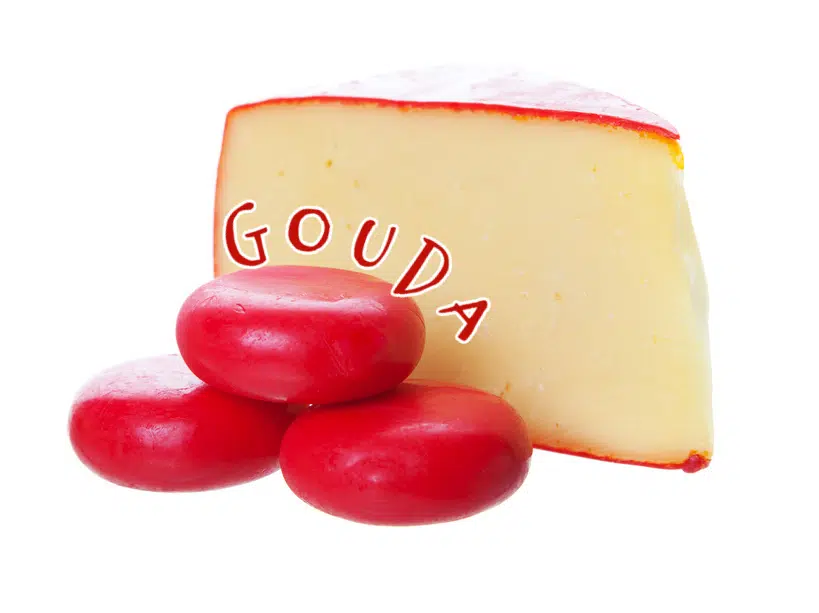 Gouda is a very sweet and creamy cheese that comes from the Netherlands. It's exceptionally popular and has a smooth texture and is golden in color.
Aged Gouda has a strong and salty flavor and firm texture.
Smoked gouda has distinct smoky notes which will add a depth of flavor for a smoked mac and cheese.
Adding this cheese will make a gouda mac and cheese (subtle play on words here!).
Gruyere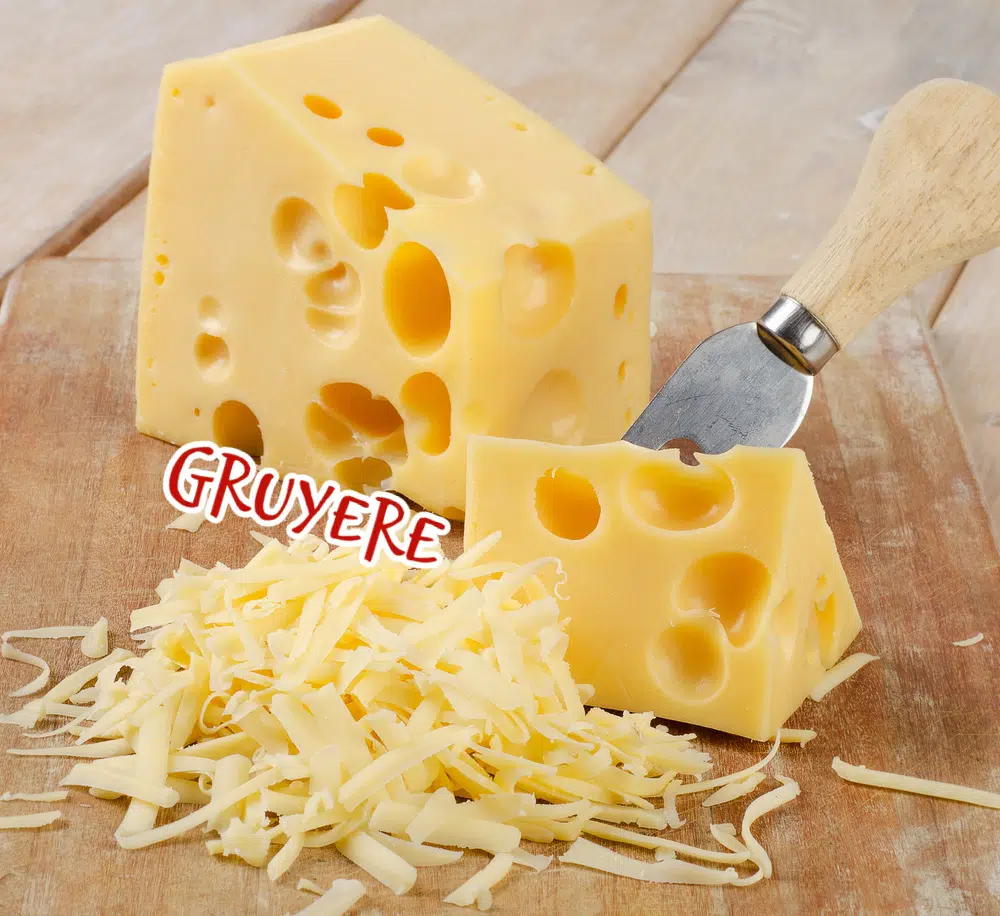 Gruyere is a hard swiss cheese with a salty flavor and a pungent aroma. It is a rich, creamy cheese with nutty notes.
Aged Gruyere has an earthiness to it that a younger Gruyere will not have.
This cheese would be wonderful for adding to mac and cheese because it melts well, and would bring a unique aroma to the dish. It would make a dish ideal for a group of foodies!
Mascarpone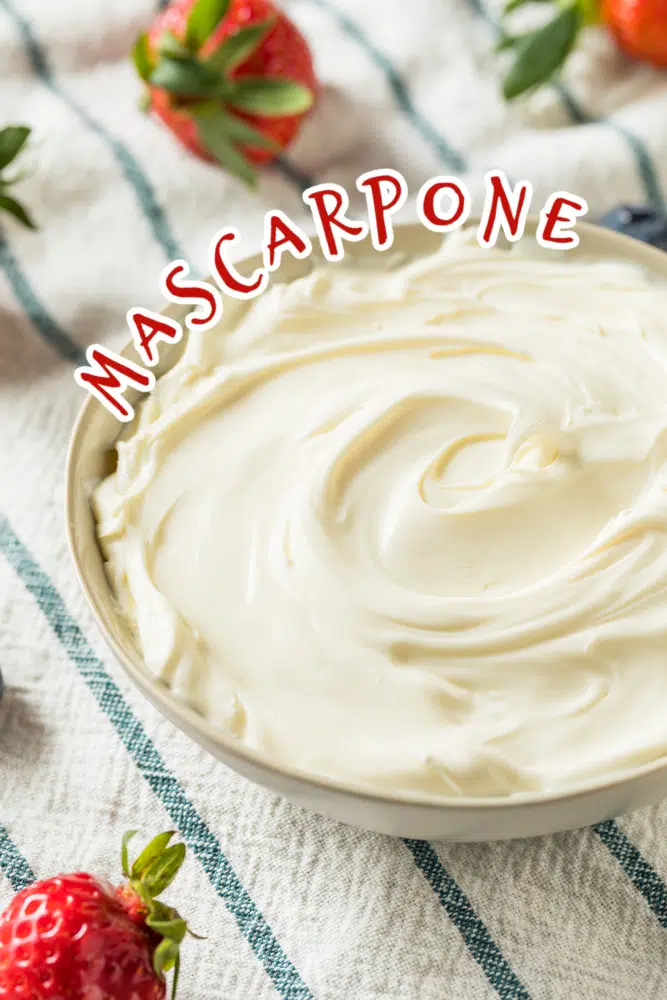 Mascarpone is a type of cream cheese. Typically, it has more fat than average cream cheese and is, therefore, thicker and richer.
This soft cheese has a mild and milky flavor with a sweetness and a hint of acidity.
Its soft creamy texture makes this Italian cheese a lovely addition to a creamy pasta recipe.
Mozzarella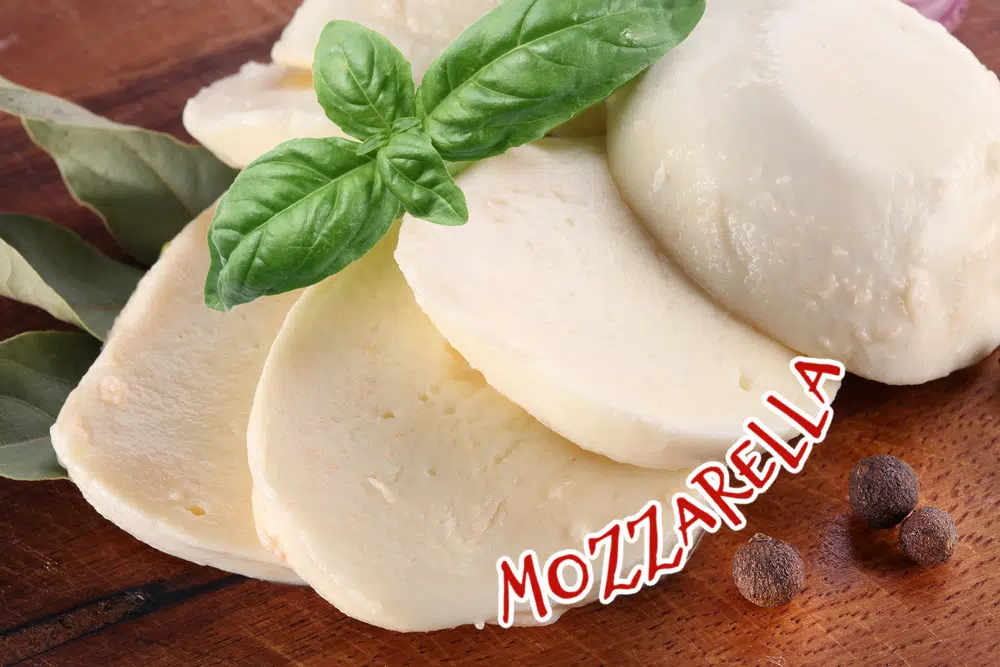 Mozzarella is a creamy, milky, and wonderful cheese from Italy and an extremely popular cheese.
Mozzarella is available as a freshly made soft cheese or processed and shredded. Either way it has a delicate flavor with slightly sour notes and a milky freshness.
When hot, as it would be in mac and cheese, it's extremely stringy and stretchy which makes it a wonderful addition to macaroni and cheese because it will add the beloved 'cheese pull'.
The cheese pull is the stringy pieces of cheese that stretch from your fork to the plate when eating, and it's very desirable in a mac and cheese.
If you want the cheese pull, you need mozzarella!
Parmesan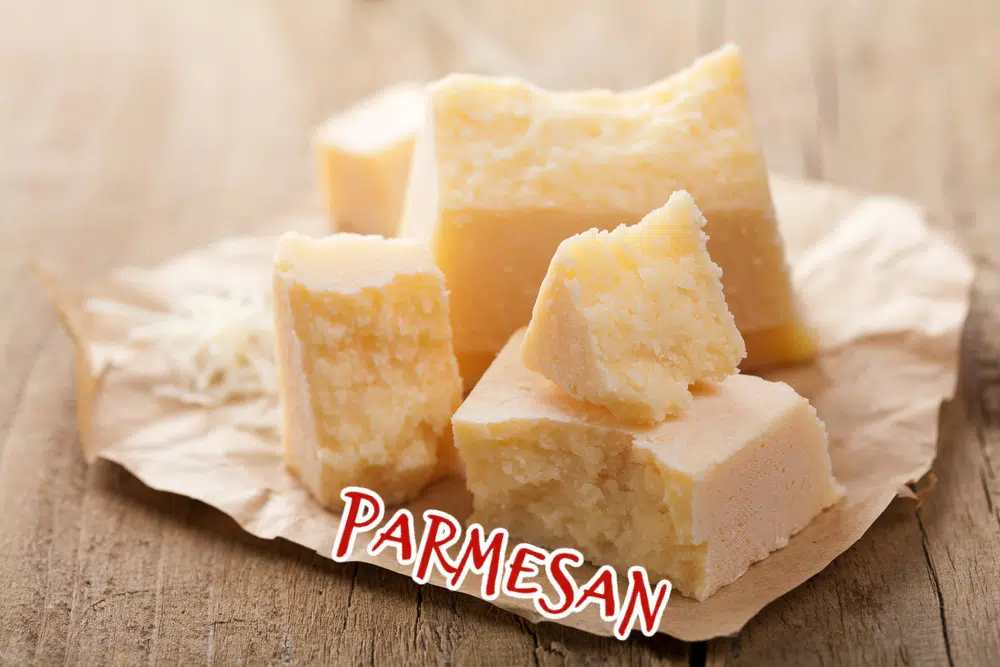 Parmesan is a fruity, nutty and salty cheese that is typically used sparingly in pasta dishes.
A hard cheese with grittiness, when grated, it melts extremely well, combining to a dish almost immediately.
A small amount of parmesan in your recipe will impart a unique flavor to your dish. It's a wonderful choice, and I use it a lot in my mac and cheese.
Pepper Jack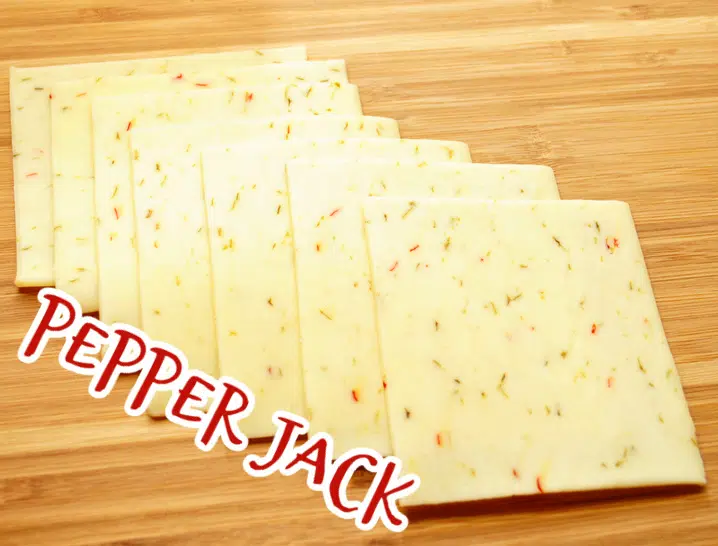 Pepper jack is a variety of Monterey jack cheese, which I mentioned earlier in the Colby jack section. It is a white, semi-soft cheese that has a spicy flavor from the addition of sweet peppers, chilies, garlic, jalapenos and more that are studded in the cheese.
This cheese will add it's slightly spicy notes, as well as being creamy and makes perfect sense as the main cheese in any pepper jack mac and cheese recipe.
Easy Mac and Cheese Recipes
Final thoughts
I hope that you've learned a little about a lot of types of cheese.
So, next time you make mac and cheese, be sure to pick a few of the delicious cheeses from the list to get the ideal blend of flavor, texture, and aroma.
One cheese is good, two are better and maybe even consider making a 4 cheese mac and cheese. You'll be happy you did!