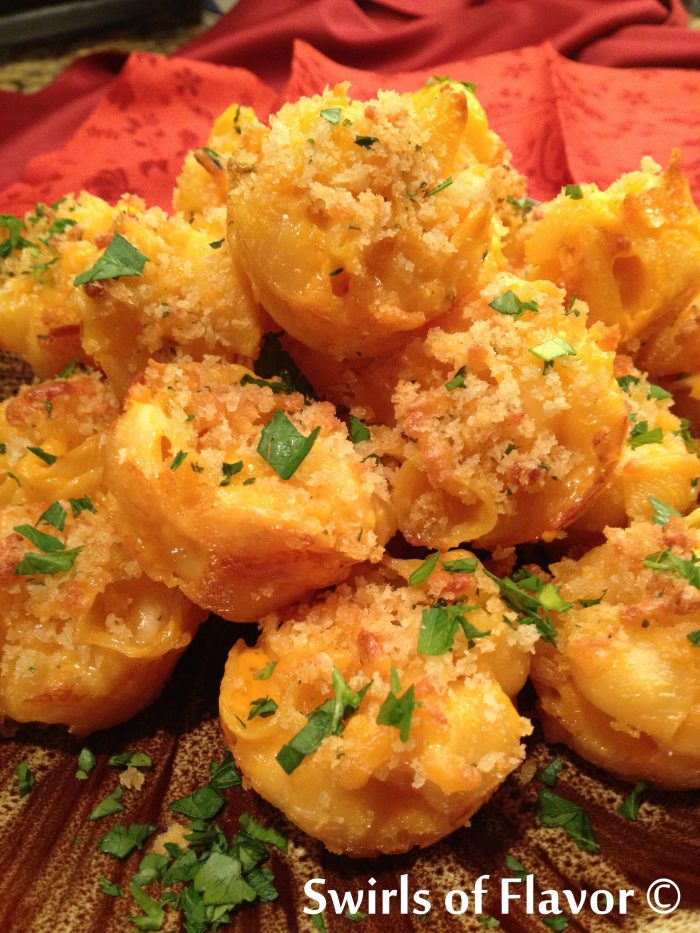 This post contains affiliate links. If you make a purchase through one of these links, I make a small commission at no extra cost to you. (Privacy Policy)
Everyone loves mac 'n cheese! You'll be the hit of the party, Friday evening family movie night or football season game days, when you serve this favorite comfort food as mini bites! Serve warm or at room temperature, either way, everyone will love Mini Mac 'N Cheese Bites, cheesy bites with the perfect bit of crunch from panko breadcrumbs. Bet you can't eat just one!
Mini Mac 'n Cheese Bites
1 (12 oz.) pkg. deluxe macaroni and cheddar dinner with creamy cheddar cheese sauce
1 egg, lightly beaten
1 cup shredded cheddar cheese, divided
¼ cup seasoned Panko breadcrumbs
1 Tb. butter, melted
2 Tbs. chopped parsley
1. Preheat oven to 350F. Generously coat mini muffin tins with cooking spray.
2. Prepare pasta according to package directions; drain and run under cold water to stop the cooking process. Transfer to bowl.
3. Stir in cheese sauce from mix, beaten egg and ½ cup shredded cheese. Divide evenly in prepared pans.
4. In small bowl combine Panko, remaining 1/2 cup shredded cheese and butter.
Sprinkle over macaroni and cheese.
5. Bake, in batches if necessary, 25 minutes or until golden and hot. Let stand in pans 10 minutes. Run knife around rims of bites to release. Sprinkle with chopped parsley. Serve warm or at room temperature.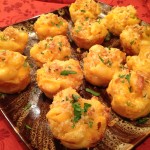 Makes 36 mini bites.
How cute are these?
Disclosure: Posts may include affiliate links. Swirls of Flavor earns a few cents on the dollar if readers purchase the items I recommend at no additional cost to you.