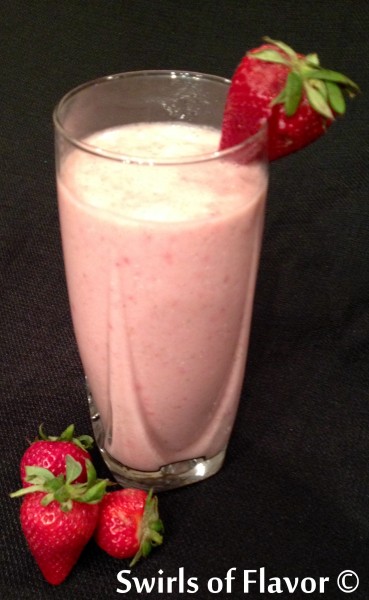 Looking for a great way to jump start your week? Love smoothies? Love oatmeal? Can't decide between the two? You can have them together in a nutritious smoothie that will keep you satisfied all morning. Switch up the fruit and yogurt for your favorite flavor combinations! Fresh blueberries and blueberry yogurt, frozen mango and banana yogurt, fresh raspberries and cherry yogurt....the combinations are endless! Your favorite fruit can be either fresh or frozen fruits and there's an endless list of yogurt flavors to choose from! Combine all the ingredients in the blender** or blend the oats first and then add the rest. Either way, you'll have a fabulously delicious start to your day!
Strawberry Oatmeal Smoothie
1 cup fresh or frozen sliced strawberries
1 container (5.3 oz.) non-fat strawberry Greek yogurt
1 banana
1 cup coconut water
1/2 cup old fashioned rolled oats*
2 Tbs. agave
1. In blender combine strawberries, yogurt, banana, coconut water, oats and agave. Blend until smooth.
Makes 2 3/4 cups.
* If you prefer, you can add oats to blender first and process until fine, then add remaining ingredients.
**Looking for a fantastic blender that works wonders every time? I highly recommend this Kitchen Aid blender. I love mine!