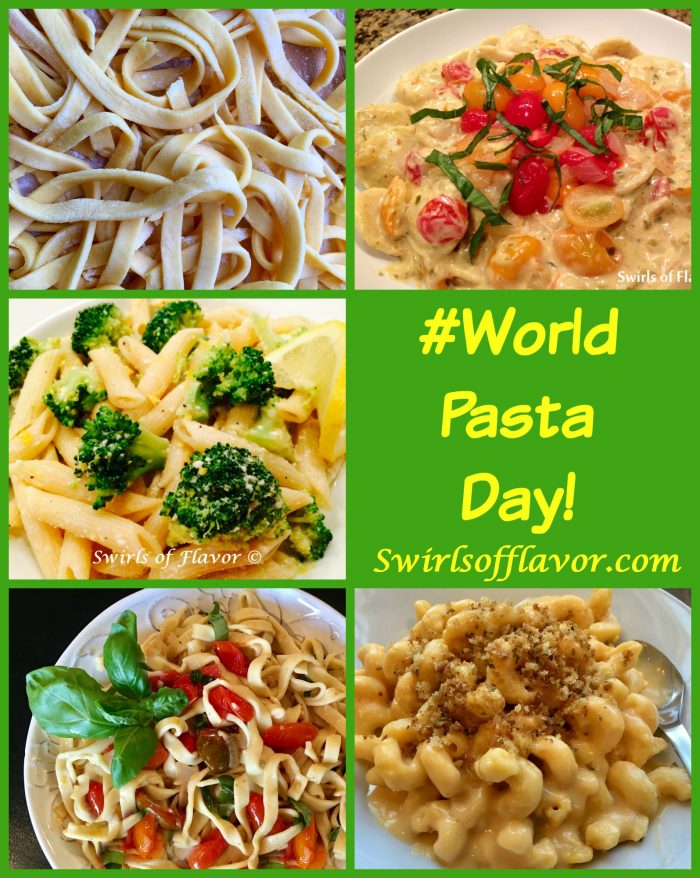 Do you know what day it is today? It's World Pasta Day, of course! Established in Italy in 1995 by forty international pasta producers at the World Pasta Congress, World Pasta Day promotes eating pasta and it's culinary importance in the world of food. Yes, there is a World Pasta Congress, who knew? With over 600 shapes of pasta need I ask what you'll be having for dinner tonight? A bowl of your favorite pasta, of course! From fettuccine to penne to ravioli to cavatappi and even homemade, here are just a few pasta recipes to choose from so check them out and click on the link of your favorite for the recipe!
Try your hand at Homemade Pasta....it's easier than you think to make and add the Best Ever Meat Sauce for a fabulous hearty pasta dinner!
Creamy Pesto Ravioli smothered in a silky sauce will make your taste buds dance!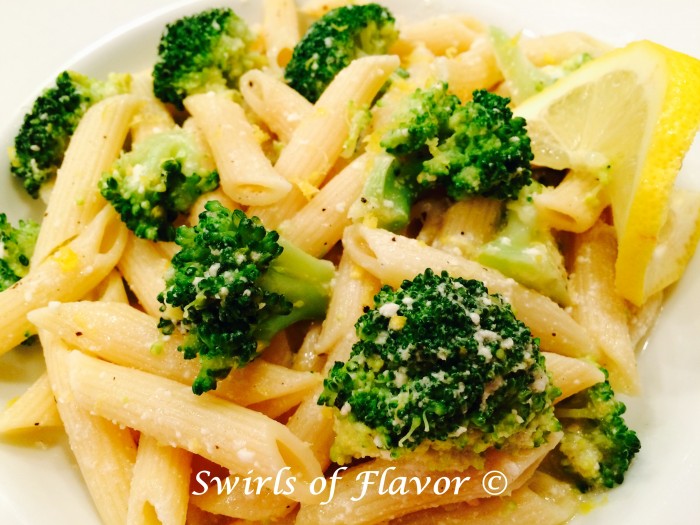 You'll think you're in a restaurant when you try Parmesan Penne & Broccoli!
Make your own or cook up store bought fettuccine, either way Fettuccine & Buttery Fresh Basil Tomato Sauce will be a star on your table tonight!
Make it all together in the same skillet, One Pot Mac 'N Cheese is ready in a flash and the kids will love it too!