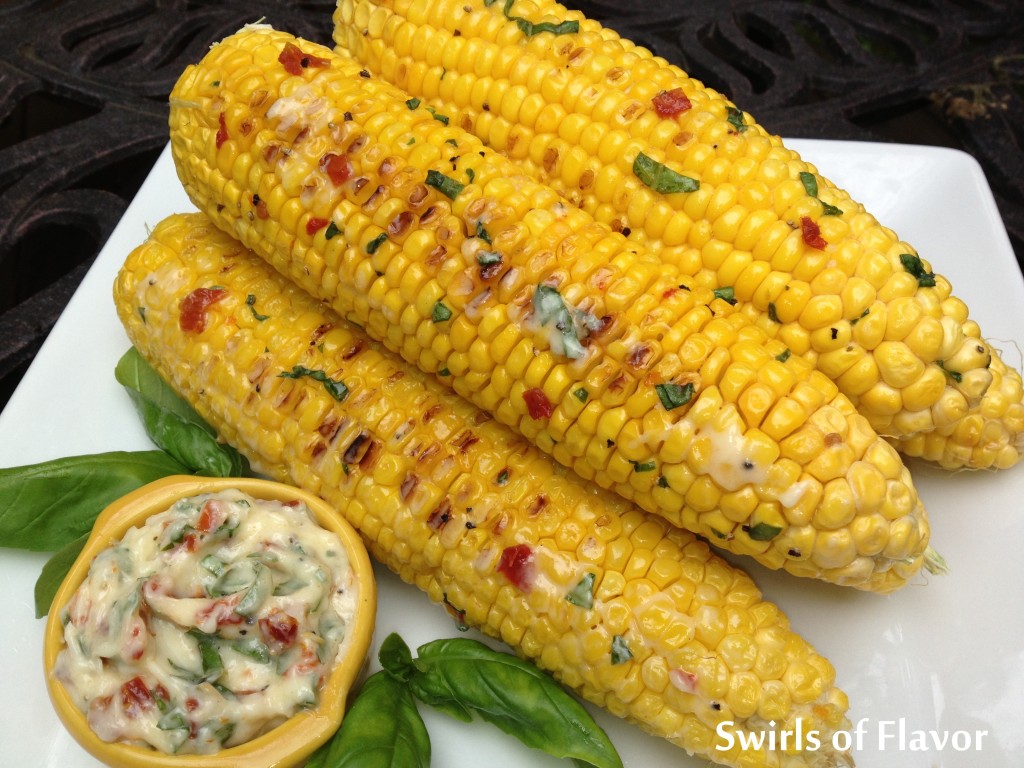 One of the best parts of summer is corn on the cob, especially when it's grilled. Grilling gives the kernels a caramelized flavor that is lip-smackin' good! Add a flavored butter and you'll wish it was summer all year long! Even better, this ancient grain also provides fiber, folate, magnesium, phosphorous, protein and vitamins B & C, making it not only delicious but also nutritious! And who knew that the average ear of corn has 800 kernels that are arranged in 16 rows? Now you do!
Grilled Corn with Tomato Basil Butter
8 Tbs. butter, at room temperature, divided
2 Tbs. chopped fresh basil
1 Tbs. sundried tomatoes packed in oil, patted slightly, finely chopped
1/2 tsp. kosher salt
1/4 tsp. cracked black pepper
1/4 tsp. garlic powder
6 ears corn on the cob, husks removed
1. Preheat grill for direct heat grilling.
2. Reserve 1 Tbs. butter. In small bowl combine remaining 7 Tbs. butter, basil, sundried tomatoes, kosher salt, pepper and garlic powder.
3. Melt reserved 1 Tbs. butter. Brush evenly over corn.
4. Grill corn until kernels intensify in color to a bright deep golden yellow and begin to caramelize with brown spots, turning occasionally, 10-15 minutes.
5. Remove corn from grill. Brush with some of the Tomato Basil Butter. Serve with remaining flavored butter.
Makes 6 servings.