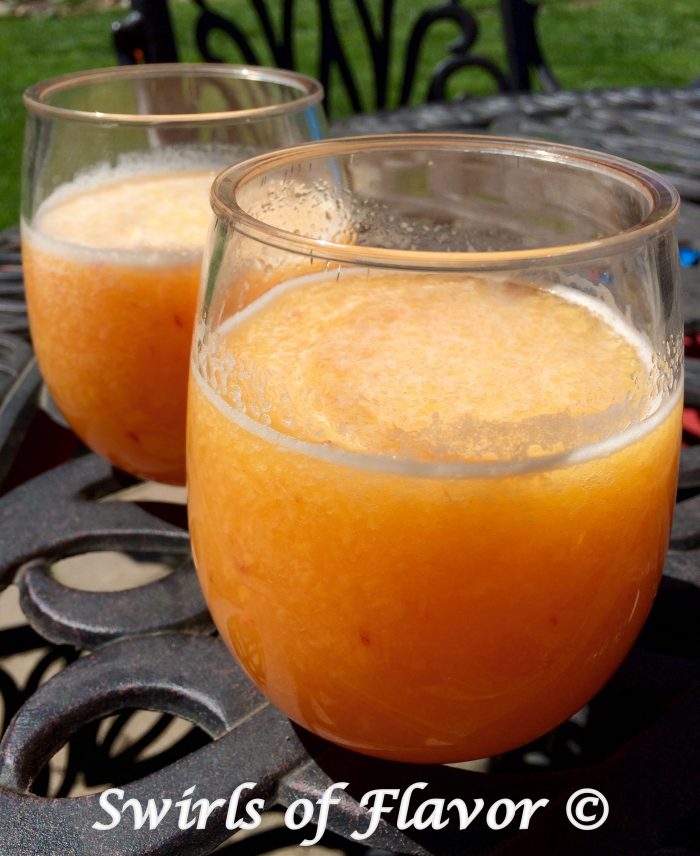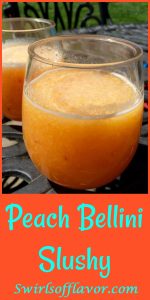 Say hello to the year of the wine slushy! This adult beverage's popularity has taken over the internet because, after all, there's still a kid in each of us. Frozen fruit and wine are the base of every slushy and a liqueur, nectar or other flavoring can be added in. Frozen peaches, Peach Schnapps and Prosecco whirl up into a fabulously delicious Peach Bellini Slushy that you will want to make over and over again this season!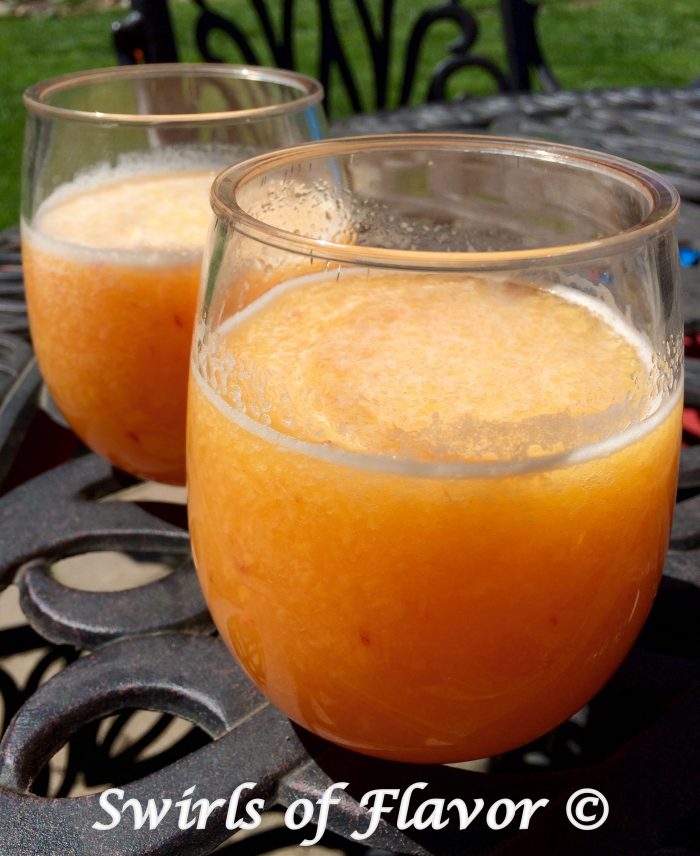 Peach Bellini Slushy
2016-05-11 16:31:24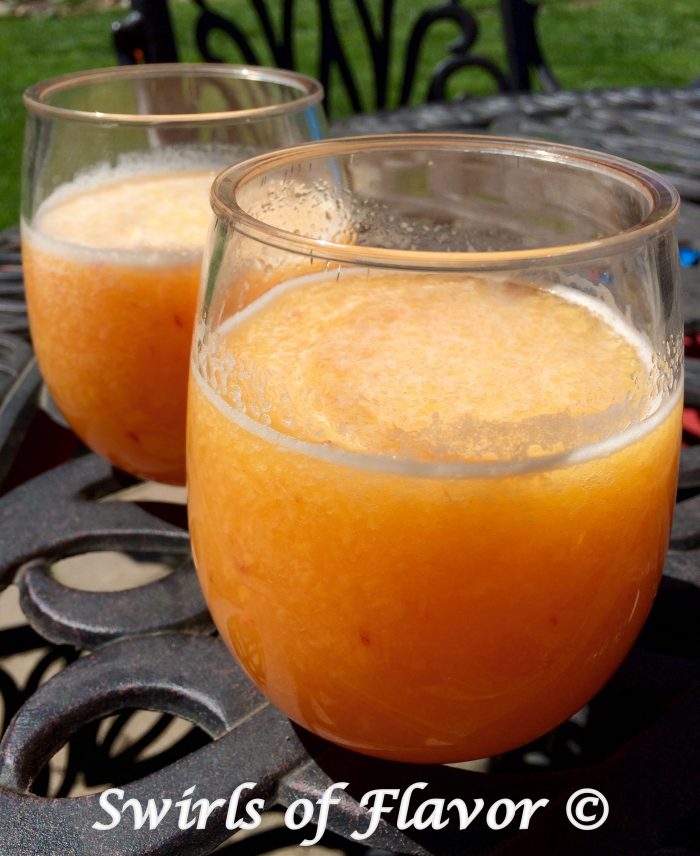 Serves 6
Nutrition Facts
Amount Per Serving
* Percent Daily Values are based on a 2,000 calorie diet. Your Daily Values may be higher or lower depending on your calorie needs.
Ingredients
1 lb. frozen peaches
1 cup Peach Schnapps
1 cup ice cubes
1 bottle (750 ml) chilled Prosecco
Instructions
Combine frozen peaches and Peach Schnapps in blender until smooth.
Add ice and blend until mixture is a slushy consistency.
Gradually stir in Prosecco.
Garnish with fresh mint leaves, if desired.
Notes
Makes about 6 cups.
Swirls of Flavor http://swirlsofflavor.com/