This post contains affiliate links. (Disclosure policy)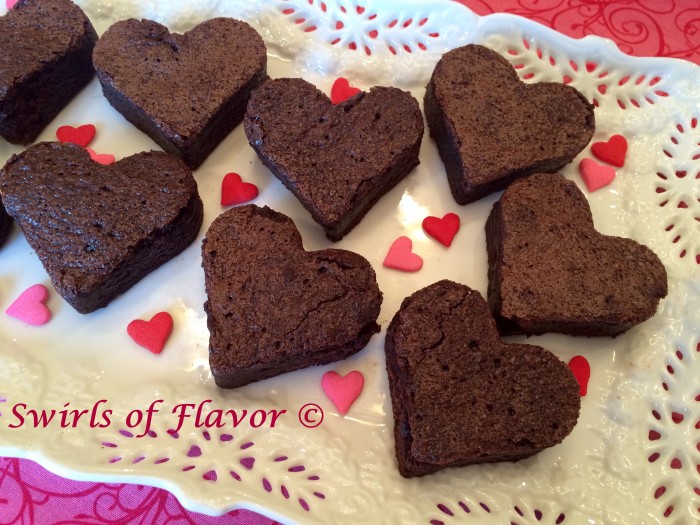 Nothing says "I love you" quite like fudgy chocolate heart-shaped brownies! Bake up some love this Valentine's Day for those special people in your life and make Valentine Heart Brownies. Mix the ingredients in one bowl, bake, cool and cut into delectable little hearts! You can even change it up a bit and cut out big hearts, little hearts and mini hearts with different size heart cutters! Doesn't get much easier than that to show how very much you care. So bake up a bowl of brownie love today!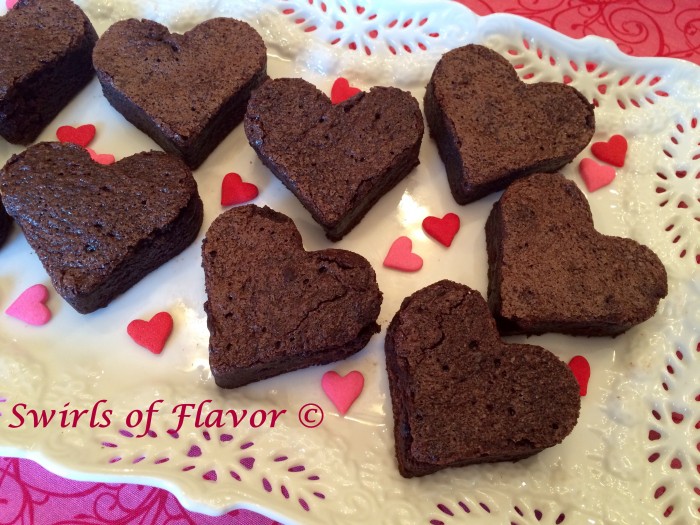 Valentine Heart Brownies
2016-02-09 14:29:17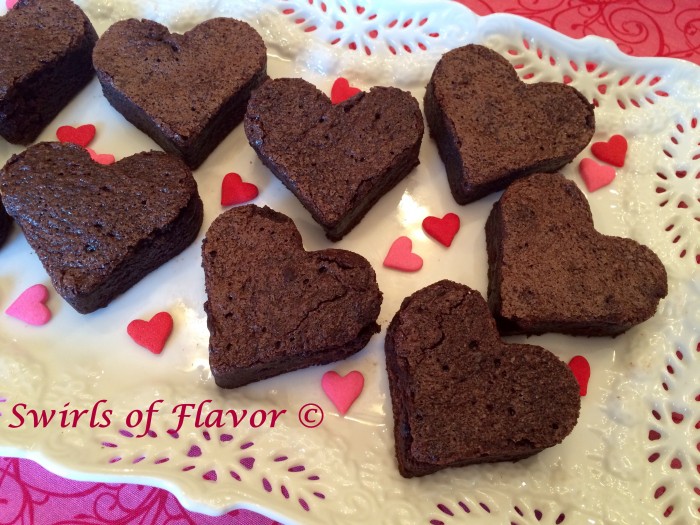 Nutrition Facts
Amount Per Serving
* Percent Daily Values are based on a 2,000 calorie diet. Your Daily Values may be higher or lower depending on your calorie needs.
Ingredients
12 Tbs. butter
1 1/4 cups sugar
3/4 cup unsweetened cocoa powder
3 large eggs
2 tsp. vanilla extract
2/3 cup flour
1/2 tsp. salt
Instructions
Preheat oven to 350F. Line a 7-inch by 11-inch baking pan with foil leaving a 2-inch foil overhang and spray with non-stick cooking spray.
In microwave-safe bowl melt butter.
Stir in sugar and cocoa powder until blended.
Add eggs and vanilla and stir until combined.
Stir in flour and salt until a brownie batter forms.
Spread batter in prepared pan and bake 25 minutes or until toothpick inserted in center comes out with moist crumbs.
Cool 10 minutes in pan. Using foil overhang, lift brownies out of pan and cool completely on wire rack.
Using a 2-inch heart-shaped cookie cutter, cut out brownie hearts*. Turn heart cutter upside down every other heart to get the most brownie heart cut-outs.
Notes
*Save brownie scraps and serve over ice cream! Yum!
Swirls of Flavor https://swirlsofflavor.com/