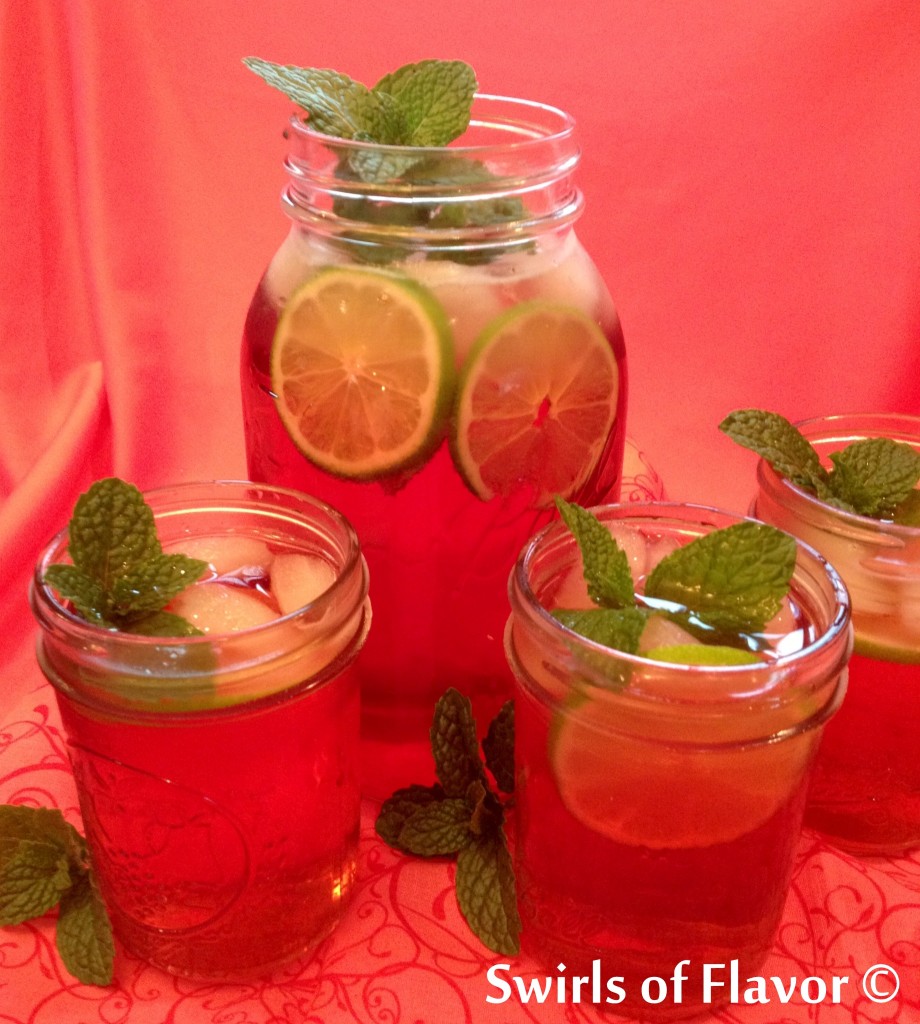 It's time to don your biggest most beautiful hat, place your bets on the fastest horse and sip on a cold minty beverage. It's Kentucky Derby weekend! Time for a party! As tradition has it, the Mint Julep is the official drink of the Kentucky Derby. I've created a new twist on this old time favorite Bourbon cocktail. Infuse the simple syrup with fresh mint leaves and lime slices, add pomegranate juice, ginger ale….and Bourbon, of course….. and you've got a delicious punch to serve a crowd! Cheers! May the fastest horse win!
Pomegranate Lime Mint Julep Punch
1 cup sugar
1 cup water
1/4 cup packed fresh mint leaves, chopped
4 lime slices, about 1/4″ thick
1 1/2 cups Bourbon
1 cup 100% Pomegranate juice, such as POM Wonderful
ice
5 cups chilled ginger ale

mint sprigs and lime slices, optional garnish
1. In small saucepot over medium-high heat bring sugar and water to a boil. Reduce heat to medium; simmer until sugar is dissolved and mixture is clear. Remove from heat.
2. Add chopped mint and lime slices to simple syrup. Let stand 1 hour until cooled. Strain, discarding mint and lime. Chill syrup until ready to use.
3. In large pitcher combine prepared simple syrup, Bourbon and Pomegranate juice.
4. Just before serving add ice and ginger ale.
5. Garnish with additional fresh mint and lime slices, if desired.
Makes 8 cups.