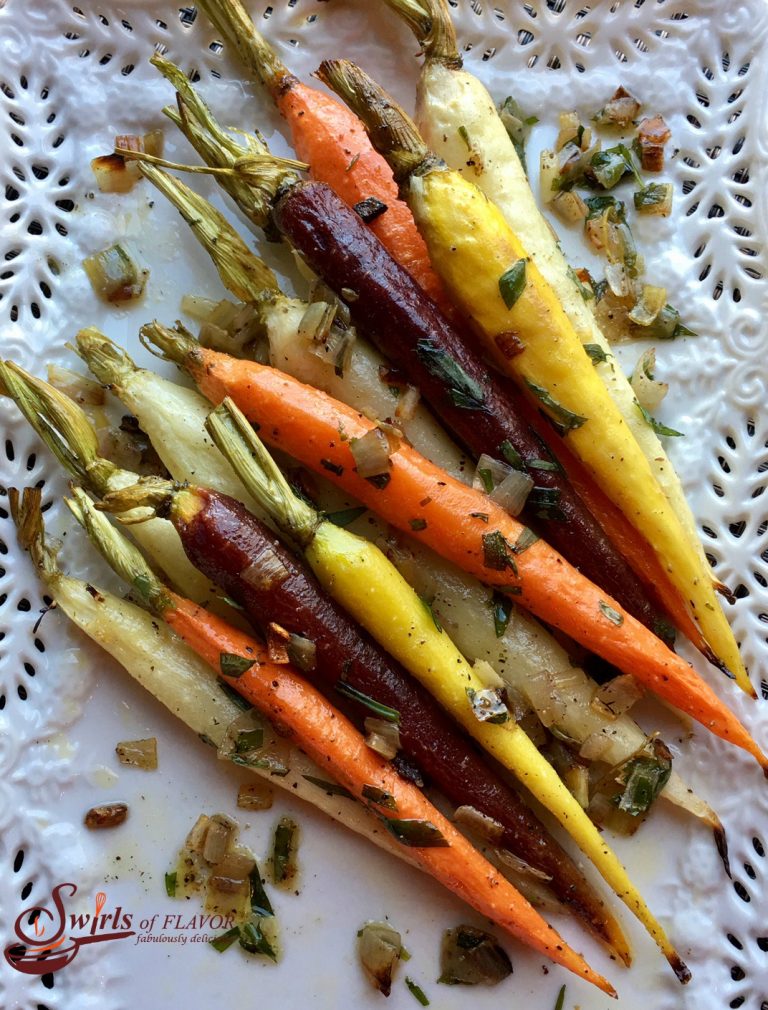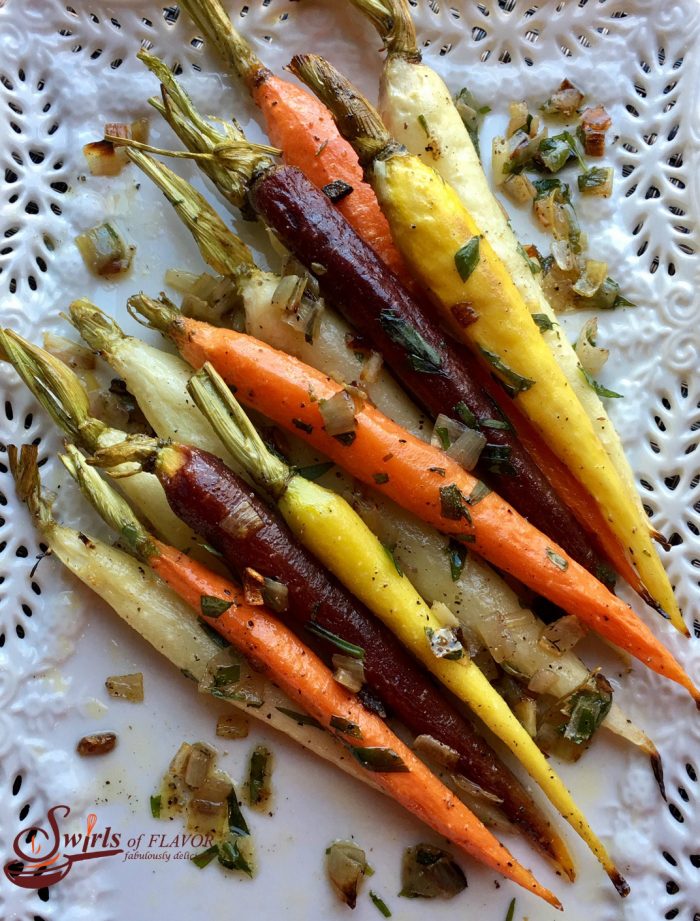 Welcome to the Spring Thyme Recipes & Style Blog Hop! Roasted Tri-Colored Tarragon Carrots are the perfect addition to your springtime menu! They'll dress up your holiday table, taste fabulous and look gorgeous all at the same time! The Easter bunny is hopping for joy knowing that these colorful carrots each provide added nutrition. Purple carrots contain a powerful anti-inflammatory antioxidant giving them their purple hue. Lutein, linked to better eye health, fills yellow carrots with goodness. Fiber abounds in white carrots and the ever faithful orange carrot is brimming with beta and alpha carotene. And wait! It just keeps getting better! The beauty of this recipe is that it roasts itself into sweet tenderness in just twenty minutes. Finish with a toss of creamy butter and the perfect hint of fresh anise flavor for a bowlful of nutrition, beauty, elegance and heavenly flavor!
I'm so excited because it's time for a Spring Thyme Recipes & Style Blog Hop with my blogging girlfriends! If you arrived here from Jamala's amazing Viva La Vintage For Your Home blog you're off to a great start on "spring thyme"! Next be sure to hop on over to my friend Marsha at M Jones Style and check out her fabulous holiday ideas for you. Marsha always inspires!
And then be sure to visit all these lovely ladies on the Blog Hop because you won't want to miss a thing!
Jamala at Viva La Vintage For Your Home
Lisa at Clutter Cafe
Shelly at Confetti Style
Heather at Totally Tailgates
Pat at Life at Lydia's House
Tamyra at Positively Southern
Linda at LindaG Loving Home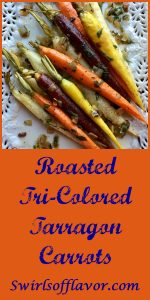 Roasted Tri-Colored Tarragon Carrots
2 lb. multi-colored carrots with tops, washed and tops trimmed to about 2-inches
2 Tbs. + 2 tsp. olive oil, divided
1/2 cup chopped shallots, about 2 medium shallots
1 tsp. kosher salt
1/2 tsp. freshly cracked black pepper
1/4 cup chopped fresh tarragon
2 Tbs. butter, at room temperature
1. Preheat oven to 425F.
2. Toss carrots with 2 Tbs. oil and arrange in a single layer on a baking pan with shallow sides.
3. Combine remaining 2 tsp. oil, shallots, kosher salt and pepper and spoon over carrots.
4. Roast 20 minutes or until carrots are tender.
5. Toss with fresh tarragon and butter.
Makes 8 servings*
*Recipe can be halved to serve just 4.