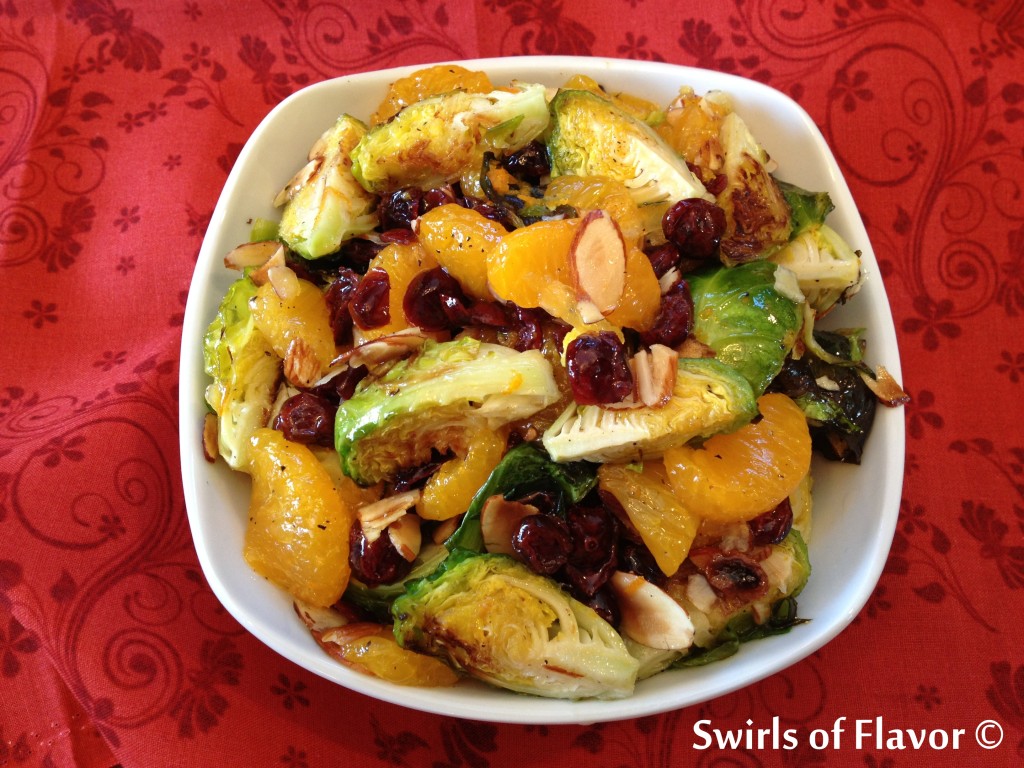 Brussel sprouts are a staple in my home on Thanksgiving and once you serve Roasted Cranberry Orange Brussel Sprouts they will be in your home too! If you're a traditionalist then this recipe is for you. If you're looking for a change of pace from the traditional roasted Brussel sprouts and want to serve something a bit edgier this year then check out the same recipe made a different way! Cranberry Brussel Sprouts Salad with an Orange Marmalade Vinaigrette is a trendy raw salad and new tradition for the holidays!
Roasted Cranberry Orange Brussel Sprouts
1 (10 oz.) pkg. Brussel Sprouts, trimmed, quartered, 4 cups
1/3 cup sliced natural almonds
5 Tbs. olive oil, divided
3 Tbs. orange marmalade
2 Tbs. apple cider vinegar
1 tsp. orange zest
1/2 tsp. kosher salt
1/4 tsp. pepper
1 (11 oz.) can mandarin oranges, drained
1/2 cup dried cranberries, such as Craisins
1. Preheat oven to 425F.
2. Toss Brussel sprouts and almonds in 1 Tb. olive oil.
3. Roast in single layer on baking sheet until sprouts are tender and almonds are lightly toasted, 20-25 minutes.
4. Meanwhile, in serving bowl, whisk remaining olive oil, marmalade, vinegar, zest, salt and pepper until blended.
5. Add Brussel sprout mixture, oranges and cranberries . Toss until evenly coated.
Makes 8 servings; 4 cups.
*Recipe can be doubled.