Mom will surely feel special when you "bake" a personal size dessert just for her. A Raspberry Lemon Mug Cake, hot out of the microwave and topped with whipped topping, lemon curd and fresh raspberries, will show mom just how much you love and appreciate her.
This post contains affiliate links. (Disclosure policy)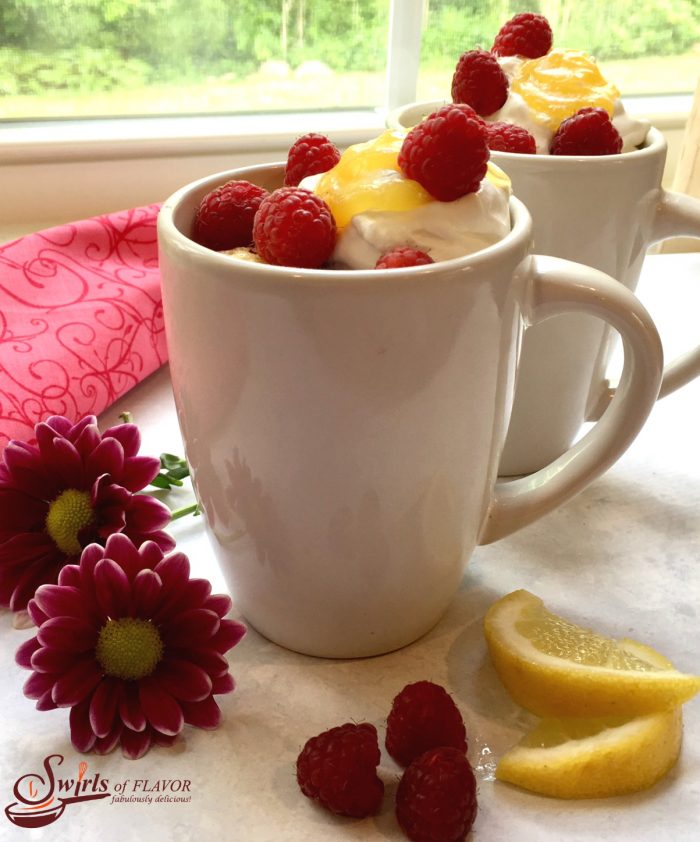 We have been officially honoring moms for over one hundred years now. The history of Mother's Day dates back as early as 1868 when a committee to establish Mother's Friendship Day was created by Ann Jarvis. The first proclamation by Julia Howe, asking women everywhere to join together for world peace, a prelude to the special day we now celebrate, was written in 1870.
In 1908, the first Mother's Day was celebrated when Anna held a memorial for her mother Ann. And several years later in 1914, President Woodrow Wilson signed a proclamation to officially recognize Mother's Day as a national day honoring and celebrating mothers in our country. And now every year a designated day is set aside, on the second Sunday in May, to honor moms in the United States, the founding country of Mother's Day.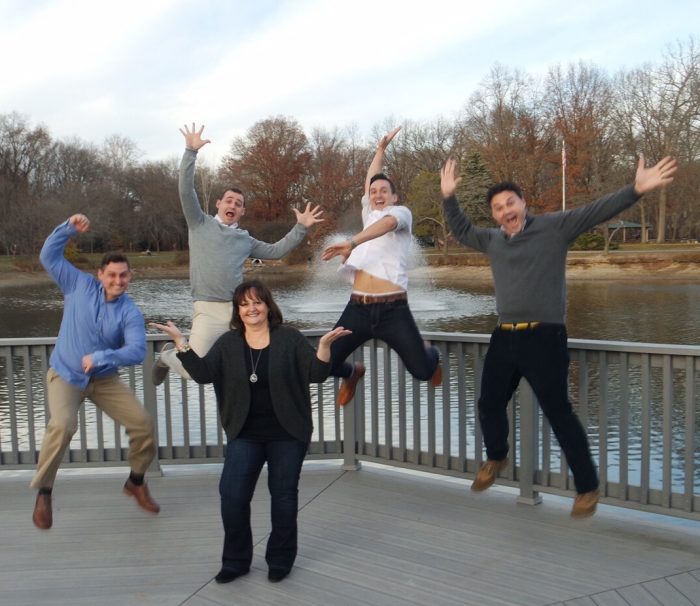 A mother's love is truly unique. There is no bond quite like the bond of mother and child, and I say that as the mom of four sons. My love for them is so deep and intense. A mother's love has no end and there really is nothing quite like it. And now my heart is bursting with love as a grandma to my six little loves and so proud of my daughters-in-law who are amazing mommies!
So be sure to tell your mom how much you love and appreciate her and show her your love with a Raspberry Lemon Mug Cake!
Raspberry Lemon Mug Cake
2 Tbs. butter
1/4 cup flour
2 Tbs. sugar
1 egg yolk
2 Tbs. milk
1/4 tsp. baking powder
pinch of salt
2 Tbs. raspberries
1/4 tsp. chopped crystallized ginger, optional
1/4 tsp. lemon zest
2 Tbs. whipped topping
1 heaping tsp. lemon curd
additional raspberries for garnish
Coat inside of a 12-14 ounce microwave-safe mug with non-stick cooking spray. Add butter and microwave until butter is melted.
Remove from microwave and stir in flour, sugar, egg yolk, milk, baking powder and salt until blended.
Stir in raspberries, crystallized ginger (if desired) and lemon zest and microwave 2 minutes or until cake pulls away from sides of mug. Timing might be different depending on the wattage of your microwave so keep an eye on it! Let stand 5 minutes.
Top with whipped topping, lemon curd and additional raspberries.
Makes 1 serving.