Make your own homemade Hot Honey with our easy recipe. Peppers simmer with honey for the perfect combination of sweet with a kick of heat.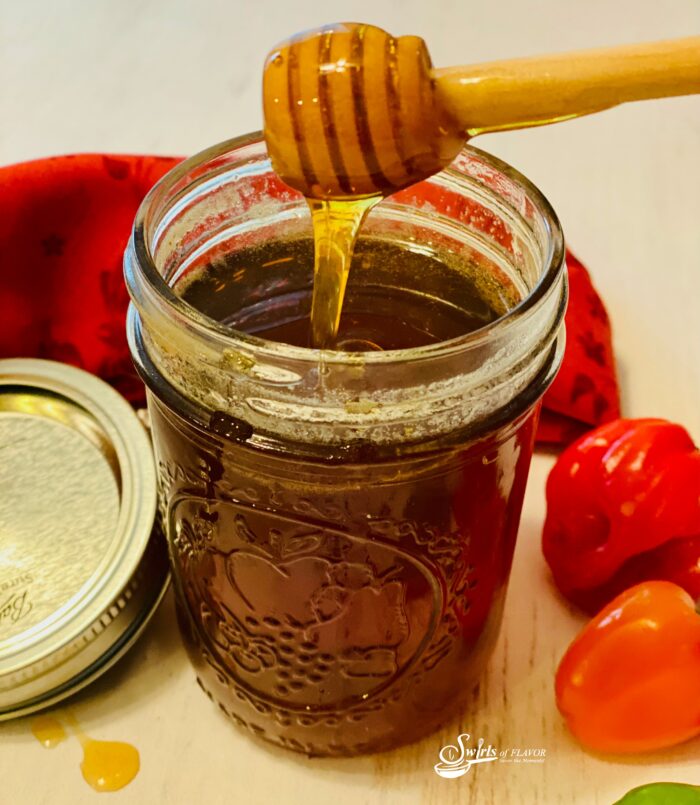 Hot Honey
Have you heard about the new honey craze? Let me tell you about it. Hot honey combines the spice of peppers with the sweetness of honey by simmering them together.
I make commissions for purchases made through links in this post.
Now you can just go out and buy hot honey but that's no fun, especially when it's so easy to make your own. And it literally takes just minutes to make a homemade hot honey.
By choosing peppers with different heat levels you can personalize your hot honey and make it as spicy as you want. Add as many or as little as you want to control the heat.
For our Hot Honey recipe, I used a combination of peppers including crushed red pepper flakes, for a kick of flavor.
You can use just jalapenos, jalapenos with red pepper flakes, or an assortment of peppers and flakes as I did.
You can even add a touch of sriracha sauce and make it a honey sriracha sauce and drizzle on your favorite foods, such as chicken wings, biscuits and fried chicken. The choice is yours.
Love that extra kick of heat? Be sure to use the seeds in your spicy honey too!
So fill your honey jar with this trendy pepper infused honey. You'll be so happy you did!
All About Honey
Honey is a fascinating food. Learn All About Honey in our article and be sure to follow the National Honey Board at:
National Honey Board Facebook page
National Honey Board pinterest
How to make hot honey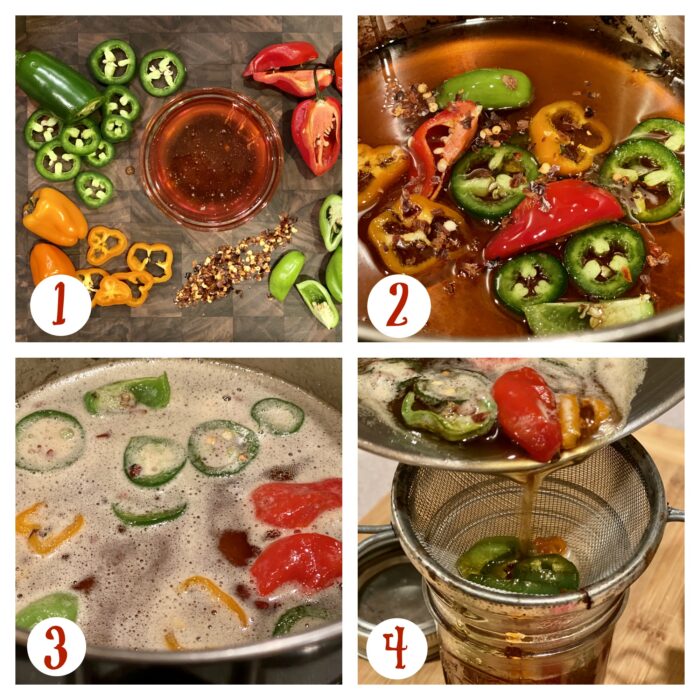 Chop peppers
Combine peppers, red pepper flakes and honey in a small saucepot
Simmer for 5 minutes
Strain and cool
Swirls of Flavor Recipe Tips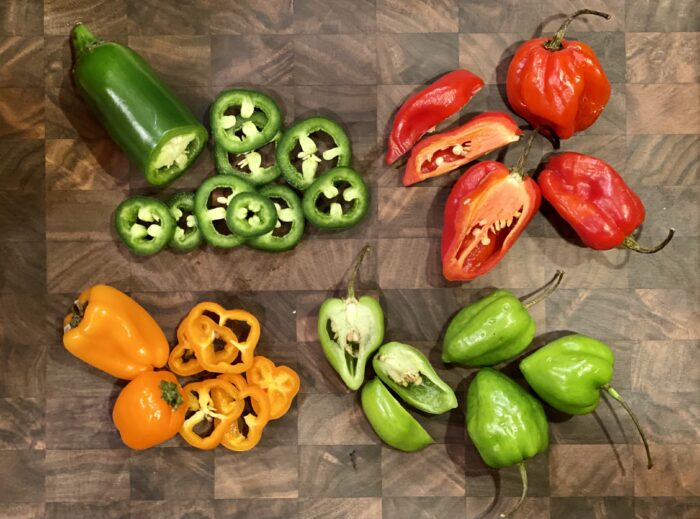 Use just one type of pepper or a combination of peppers
Add the seeds for an extra kick of heat
Cool and then strain for extra heat
How to use hot honey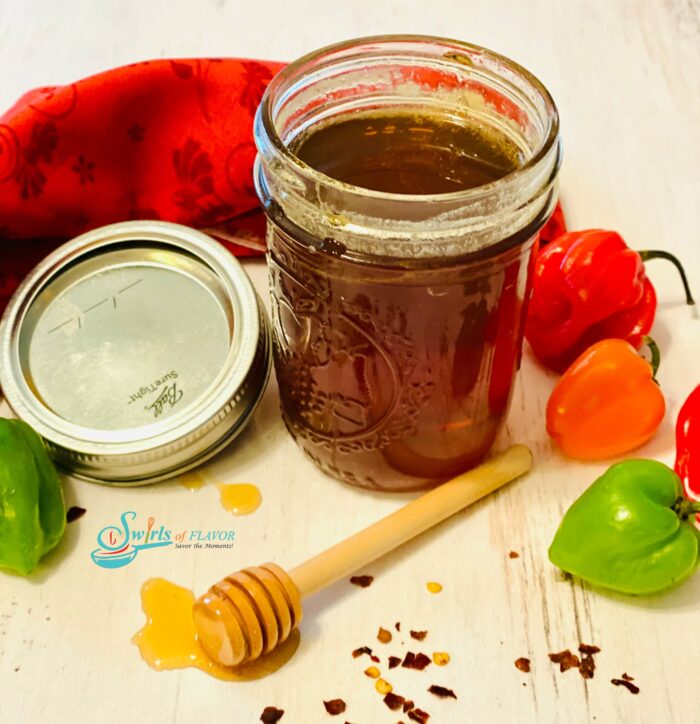 Drizzle over fried chicken
Use as a hot honey wing sauce and toss with chicken wings
Add to your cup of tea
Drizzle over biscuits
Drizzle over pizza, especially pepperoni pizza!
Use as the sweetener and flavoring in a vinaigrette
Ingredients you will need to make this spicy honey sauce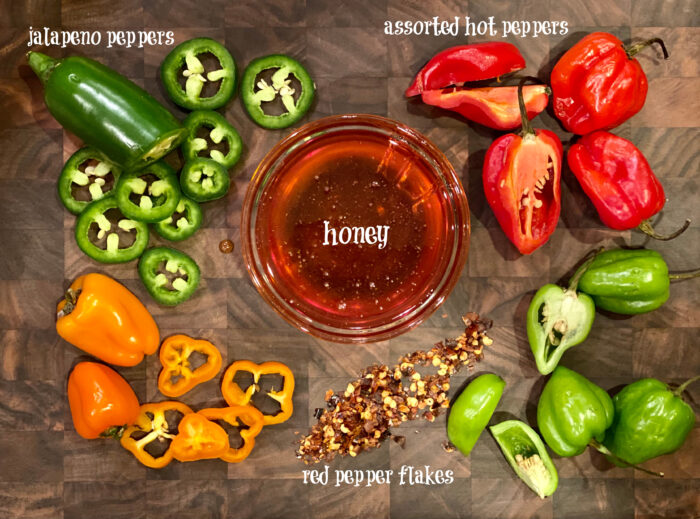 Honey
Peppers
Red pepper flakes
Related Recipes
Love honey? Then you'll love these recipes too!
Cocoa Dusted Almonds with Cinnamon and Honey
Crock Pot Chicken Thighs in Honey Beer Sauce
Honey Garlic Pork Chops - Skillet Recipe for Two