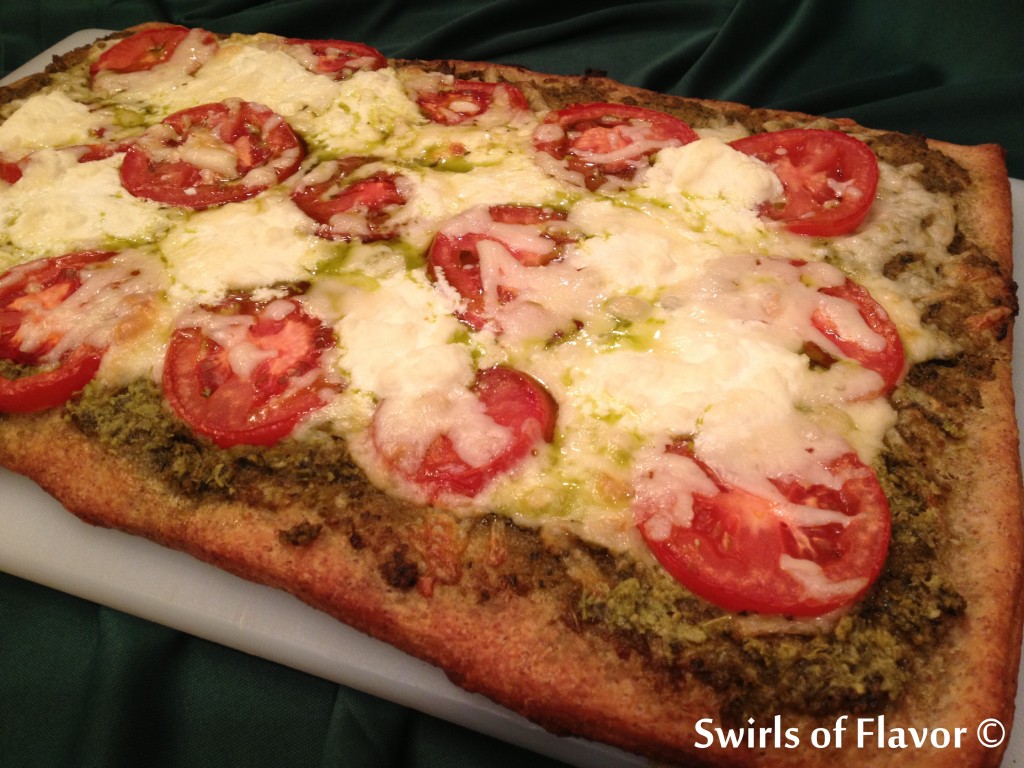 Pizza never tasted so good or looked so upscale! All it takes is refrigerated Artisan Pizza Crust, jarred pesto, plum tomatoes and cheeses and you'll be just as gourmet as the best of them! Thirty minutes, start to finish, is all you need to get "homemade" pizza on the table! Start cooking!
Learn all about pesto, what does pesto taste like, how to make it, store it and even freeze it, along with lots more easy pesto recipes!
Fontina Pesto Artisanal Pizza
1 (13.8 oz.) tube refrigerated Artisan Pizza Crust with whole grain, such as Pillsbury*
1/3 cup prepared pesto, from 1 (7 oz.) jar
1 cup shredded Fontina, 4 ounces
3 plum tomatoes, thinly sliced crosswise
1/2 cup ricotta cheese, 4 ounces
1/2 cup shredded mozzarella, 2 ounces
1. Preheat oven to 400F. Coat baking sheet with non-stick cooking spray.
2. Unroll crust onto prepared pan. Top with pesto, Fontina, tomatoes, ricotta and mozzarella.
3. Bake 20 minutes or until crust is golden and pizza is hot.
Serves 6.
*Click on this link to check out the great nutrition of Pillsbury's Artisan Pizza Crust and see where's it's available at a store near you!http://www.pillsbury.com/Pillsbury/Products/Pizza-Crust/Artisan-Pizza-Crust