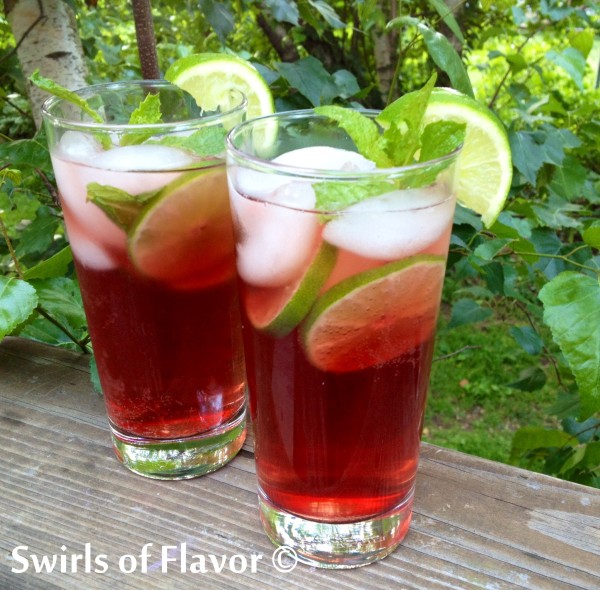 I just love summer and warm sunny happy hours! This week I've created the popular Mojito rum cocktail with a twist of pomegranate juice. I'm always looking to make my beverages nutritious and in my mind pomegranate juice qualifies as a power food addition! One of the oldest known fruits, the pomegranate is an amazing nutrient-dense and antioxidant-rich fruit. Cheers to a nutritious Mojito!
Pomegranate Mojito
1/2 cup packed fresh mint leaves
1/2 cup (2 oz.) lime juice
6 lime slices
1/2 cup superfine sugar
3 cups lemon lime soda
1 1/2 cups rum
1 cup pomegranate juice, such as POM Wonderful
Combine mint leaves, lime juice, lime slices and superfine sugar. Using end of wooden spoon or mortar and pestle, muddle ingredients together to release mint oils and lime flavors.
Add soda, rum and  pomegranate juice. Serve over ice. Garnish with additional mint and lime slices.
Makes 6 cups.