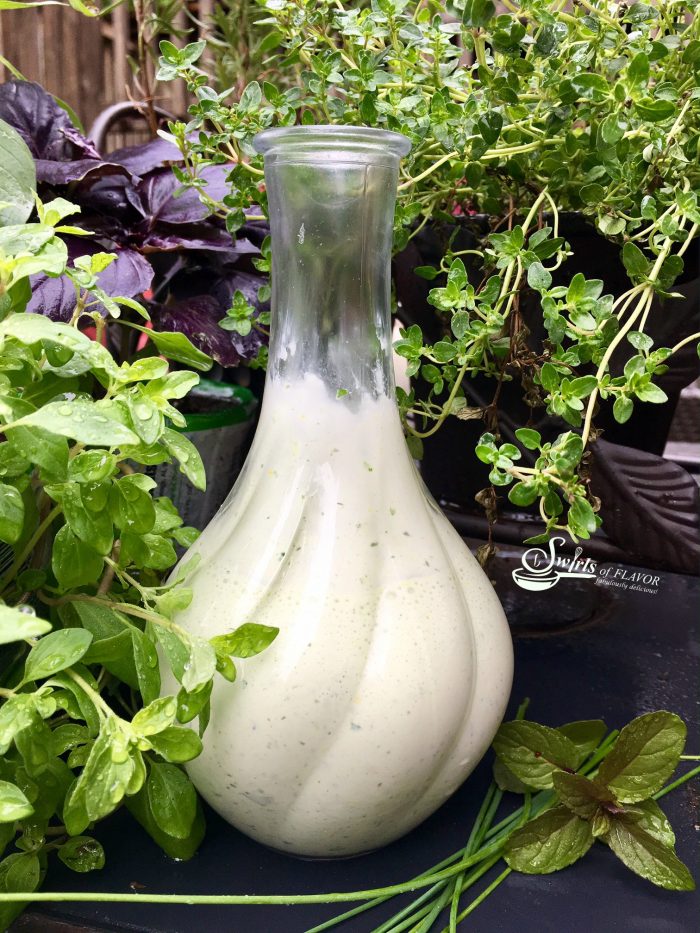 Strolling through the farmers market this week I began to add bunches and bunches of fresh herbs to my basket because I just can't resist! As their fragrance filled the air I began to create recipes in my mind. My Green Goddess Dressing is flecked with these fresh herbs and tastes like a burst of summer freshness! Oh how I love summer! Have I told you that before? Yes, I know I have! But really. I am so in love with the long warm days, the sunshine on my skin, fresh colorful vegetables, delicious juicy fruits, days down the shore, exploring farmers markets, barbecues, pitchers of iced tea and fresh herbs, lots and lots of fresh herbs…..I could go on and on but I'm sure you get the picture.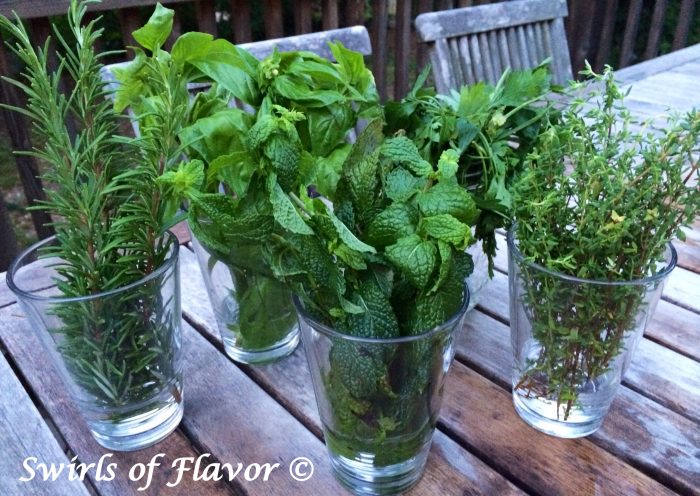 And if you're lucky enough to have a vegetable garden with your very own patch of herbs then this Green Goddess Dressing will be a "yard to table" recipe for you! Savor the taste of summer tonight with the light creaminess of a Green Goddess Salad Dressing kissed with the summertime flavors of fresh herbs!
Green Goddess Salad Dressing
3/4 cup sour cream or Greek yogurt
1/2 cup mayonnaise
1/2 cup chopped fresh herbs, such as flat leaf parsley, chives and tarragon
3 Tbs. lemon juice
2 cloves garlic, peeled
2 tsp. lemon zest
1 tsp. kosher salt
In blender combine sour cream, mayonnaise, fresh herbs, lemon juice, garlic, lemon zest and kosher salt and puree until blended.
Makes 1 1/2 cups.