Organic virgin coconut oil has been used for thousands of years in tropical cultures where great health and longevity abound! A super food in it's own right, coconut oil is beneficial in foods and cooking and even when applied topically on your skin and hair. Replace butter and other oils with organic virgin coconut oil when cooking for a great health change that's easy and inexpensive!
Here are just some of the many benefits of organic virgin coconut oil.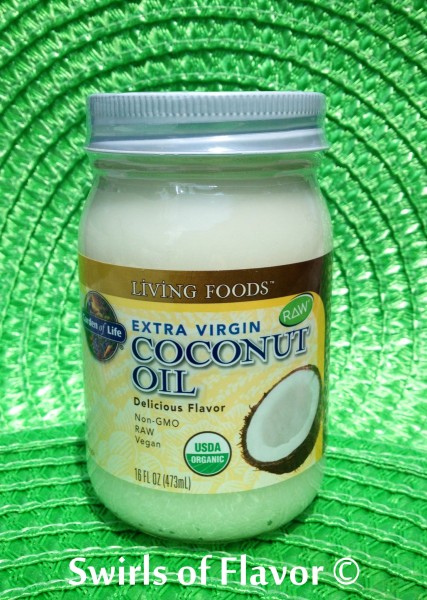 1. Lowers risks associated with heart disease.
2. Is easy to digest and actually improves digestion when used in cooking, baking, smoothies and salad dressings.
3. Helps in the absorption of vitamins, minerals and amino acids.
4. Strengthens the immune system.
5. Aids in weight loss by increasing the body's metabolic rate.
6. Helps the thyroid and endocrine system to function efficiently.
7. Has natural anti-viral, anti-fungal and anti-bacterial properties.
8. Promotes better brain function, especially in Alzheimer patients.
9. Acts as an antioxidant in the body.
10. Improves blood cholesterol levels.
11. Helps prevent premature aging.
12.  Improves dental health, kills harmful mouth bacteria and reduces bad breath when used as a mouthwash in oil pulling.
13. Allows skin cells to retain more water thereby increasing the elasticity of your skin and delaying the onset of wrinkles and sagging skin when used as a skin moisturizer . (My personal favorite benefit! Just saying...)
14. Speeds up the healing process when used topically on bruises.
15. Helps in treating various skin problems including eczema, psoriasis, dermatitis and other skin conditions.
16. Is an excellent conditioner for hair when applied after shampooing and helps the re-growth process of damaged hair by providing essential proteins necessary for healing and nourishing damaged hair.