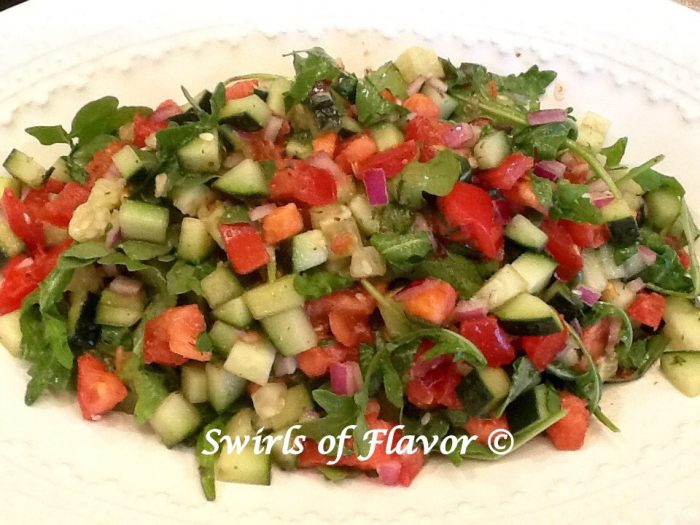 Spring is budding all around us and I am craving the fresh flavors of spring on my table too! A Chopped Salad of tomatoes, cucumbers and arugula tossed in a light red wine vinaigrette is the perfect way to wake up my taste buds after a long cold winter.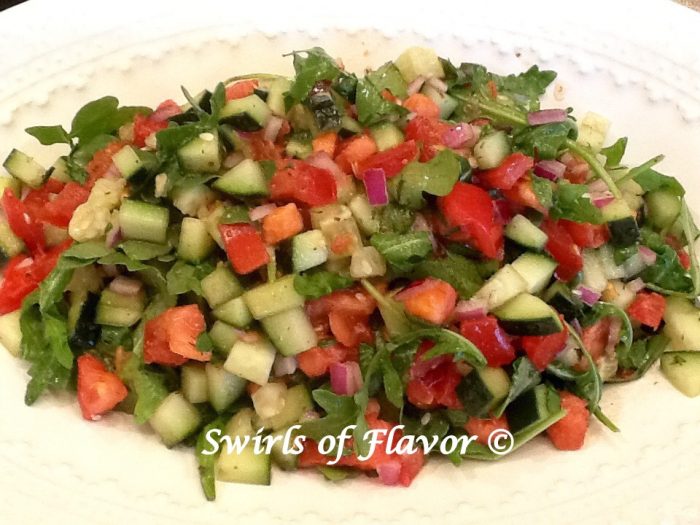 Chopped Salad With Arugula
2016-04-03 11:43:41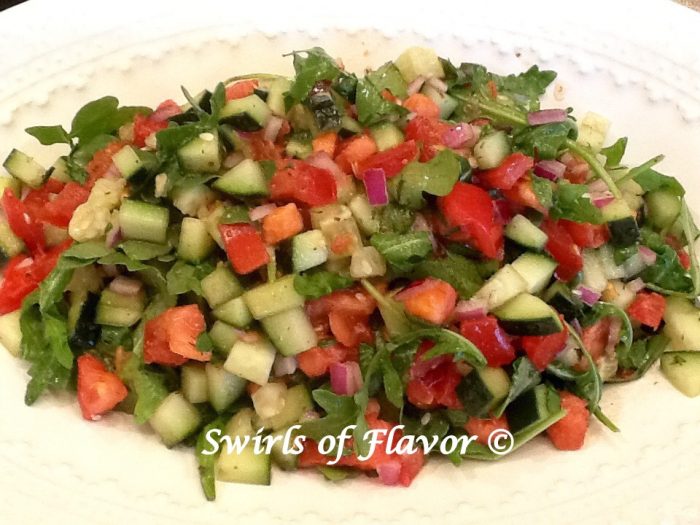 Serves 4
Nutrition Facts
Amount Per Serving
* Percent Daily Values are based on a 2,000 calorie diet. Your Daily Values may be higher or lower depending on your calorie needs.
Ingredients
3 cups chopped cucumber, about 1 large cucumber
2 cups chopped vine-ripened tomatoes, about 2 medium tomatoes
2 cups arugula
1/3 cup chopped red onion
2 Tbs. chopped parsley
2 Tbs. olive oil
2 Tbs. red wine vinegar
3/4 tsp. dried oregano
1/2 tsp. kosher salt
1/4 tsp. pepper
Instructions
In bowl combine cucumber, tomatoes, arugula, red onion and parsley.
In small bowl whisk olive oil, vinegar, oregano, kosher salt and pepper until blended.
Toss chopped mixture with vinaigrette until evenly coated.
Notes
Makes 5 cups/4 servings.
Swirls of Flavor https://swirlsofflavor.com/