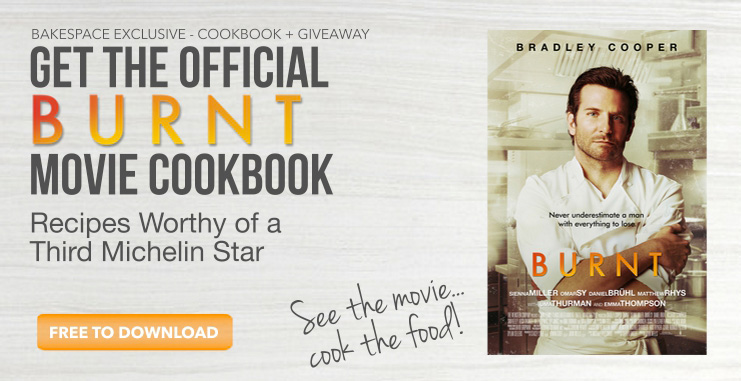 There's quite a buzz going on about Bradley Cooper's newest foodie movie Burnt! Have you seen the movie yet? Want to try fabulous recipes at home? Now you can! My friend Babette, founder of BakeSpace, is offering a free cookbook that you can download with recipes inspired by the movie! When you stop by BakeSpace, check out the contests, giveaways, many cookbooks and fabulously delicious recipes on the site too!
See the movie! Eat the food!
Click on the link below and head over to BakeSpace for your free Burnt Movie-Inspired Recipes!