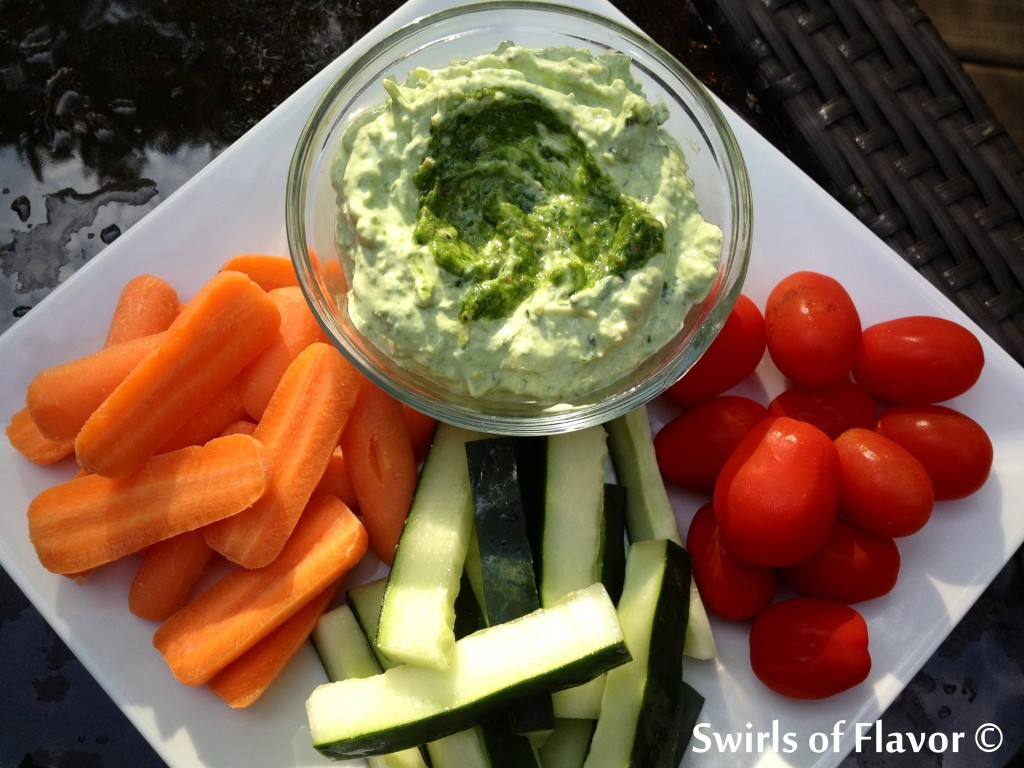 Tired of the same old onion dip? Craving something new that's bursting with fresh flavors? Pesto Florentine Dip is your answer! Just whip up a batch of my Pesto Florentine and this is one of many recipes you can make! With just a few ingredients stirred into the Pesto you'll be enjoying what will surely become your new go-to dip for entertaining! Serve with vegetables, potato chips and/or pita chips. Anyone way you serve it, I guarantee you'll love it!
Learn all about pesto, what does pesto taste like, how to make it, store it and even freeze it, along with lots more pesto recipes!
Pesto Florentine Dip
1/2 cup sour cream
1/4 cup+ 1 Tbs. Pesto Florentine, Kale Pesto OR store bought prepared pesto, divided
1/4 cup shredded Parmesan
1 tsp. lemon zest
1/4 tsp. cracked black pepper
1. In bowl combine sour cream, 1/4 cup Pesto Florentine, Parmesan, lemon zest and cracked black pepper.
2. Chill until ready to serve.
3. Top with remaining tablespoonful of pesto as garnish; swirl with back of spoon. Serve with your favorite dippers!
Makes 3/4 cup*.
*Recipe can be doubled to serve a crowd!