This post contains affiliate links. (Disclosure policy)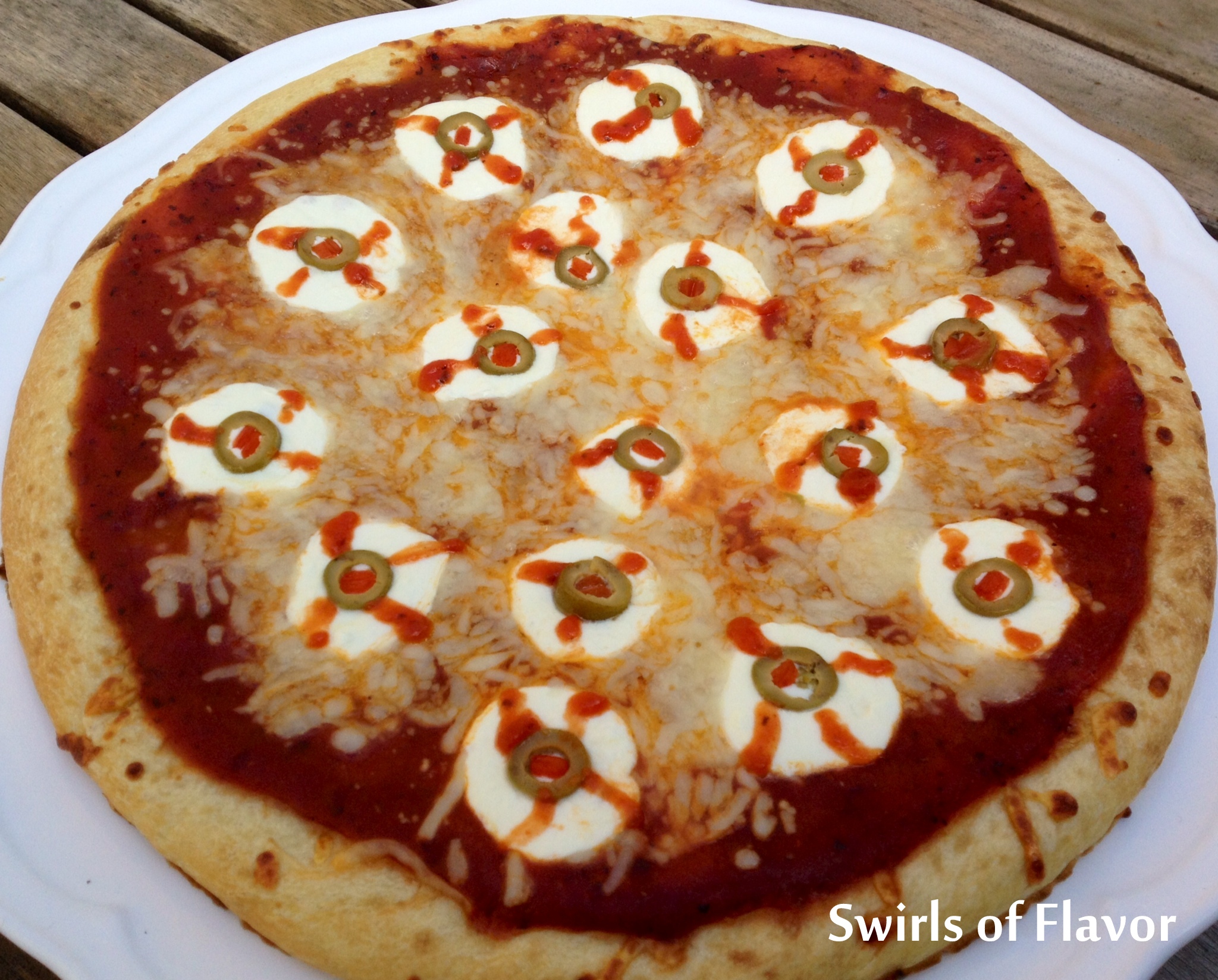 It's #TBT, Throw Back Thursday.......or as I prefer to call it #TBH, Throw Back Halloween! Halloween Bloodshot Eyeball Pizza is ghoulish enough to make year after year! You can't just have plain pizza for Halloween! Your pizza needs to be as spooky as the day! Kids, and adults, will all love Bloodshot Eyeball Pizza! Perfect for a Halloween party, after school snack before venturing out into the neighborhood to trick or treat, and oh so nice to come home to after going door to door for all that candy! Bloodshot Eyeball Pizza is such a popular Halloween recipe on my blog that I just have to share it again and again because it's the perfect addition to your Halloween celebration! Need a pizza stone set or a new pizza pan? Click here to check out my favorite pizza stone set (I just love this set!) and my favorite pizza pan!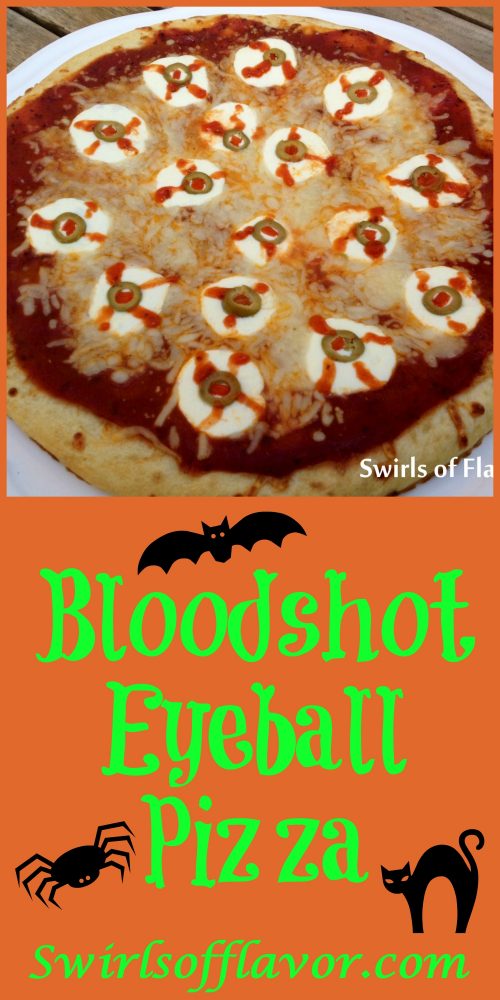 Halloween Bloodshot Eyeball Pizza
1 pkg. (14 oz.) prepared pizza crust, such as Boboli
3/4 cup pizza sauce, divided
1 cup (4 oz.) shredded mozzarella
8 bocconcini, halved
4 pimento stuffed green olives, cut crosswise into 16 thin slices
1. Preheat oven to 450F. Coat pizza pan with non-stick cooking spray.
2. Reserve 1 tablespoon of pizza sauce.
3. Place crust on prepared pan. Top with remaining sauce, mozzarella and bocconcini halves, flat sides down.
4. Bake 10 minutes.
5. Remove from oven. Place olive slices in middle of each bocconcini to form "eyeballs".
6. Bake additional 5-7 minutes or until cheese is melted and crust is heated through.
7. Place reserved pizza sauce in small plastic ziplock bag. Snip of one corner. Pipe sauce on bocconcini eyeballs for "bloodshot" effect.
Makes 6-8 servings.
Happy Halloween!