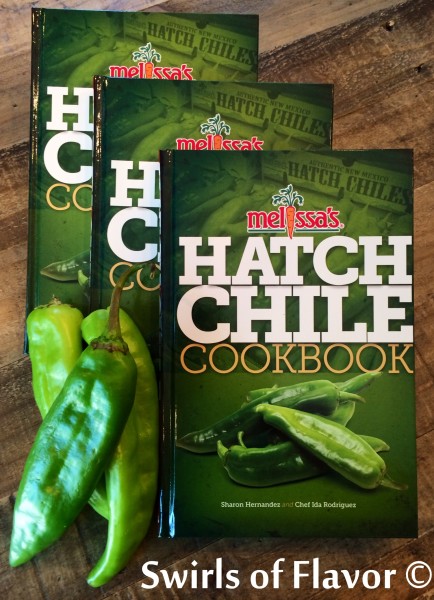 They're here! They're here! While wandering the produce aisle, like a kid in a candy store, my eye noticed a new addition....hatch chiles! The small window of time, August through September, when Hatch Chiles are available has finally arrived! 
Yes, "The Chili Lovers Chile" is here! Grown only in the Mesilla Valley of New Mexico, these long bright green chiles have a vast range of heat levels on the spicy spectrum from mild to medium-hot and all the way to extremely hot. And believe it or not, just one medium fresh hatch chile provides as much Vitamin C as six oranges! And even better, Swirls of Flavor is giving away three Hatch Chile Cookbooks, courtesy of Melissa's Produce! You'll dine on a tremendous array of hatch chile recipes from the cookbook including Shrimp and Hatch Chile Jalapeno Poppers, Hatch Baked Ziti, Hatch Chile Bleu Cheese Sliders, Hatch Chile and Tomatillo Braised Baby Back Ribs! And don't forget the desserts.....Hatch Chile S'mores, Hatch Chile and Vanilla Bean Ice Cream and Hatch Chocolate Chip Cookies, to name just a few!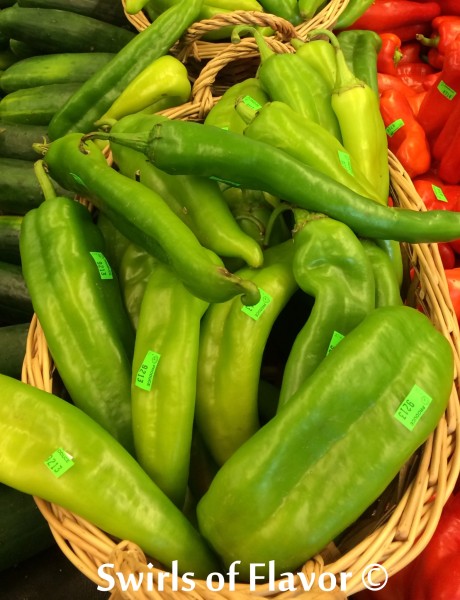 For your chance to win a cookbook just comment below or on Swirls' Facebook page and tell me why you absolutely need a Hatch Chile Cookbook! Good luck! And be sure to check out your produce aisle for hatch chiles before they're gone for another year!