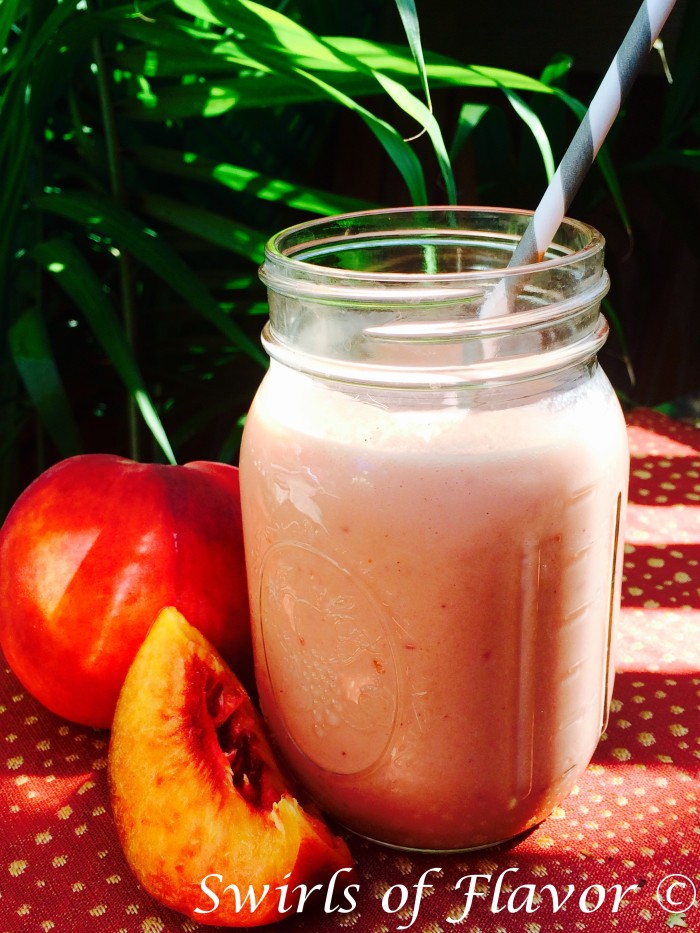 I just can't resist the abundance of seasonal fresh fruits and I have to admit that peaches are one of my obsessions! Sweet juicy peaches are a member of the stone fruit family because they have one large middle seed just as cherries, apricots, plums and nectarines have. Peaches provide fiber, potassium, and vitamins A, C, E and K along with iron, potassium, magnesium, phosphorous and zinc. This morning I whirled up a Honey Peach Smoothie to start my day and I couldn't be happier!
Honey Peach Smoothie
1 cup almond milk
1 ripe large peach, pitted and quartered
1 container (6 ounces) peach Greek yogurt
1 Tbs. honey
1 Tbs. chia seeds OR 1 scoop of your favorite protein powder*
1. In blender combine almond milk, peach, Greek yogurt, honey and chia seeds OR protein powder. Cover and blend until combined.
Makes 2 cups.
* The choice is yours...chia seeds or your favorite protein powder...just be sure to add one for a nutritious smoothie!

Make your smoothies with the Hamilton Beach Wave-Action Blender!