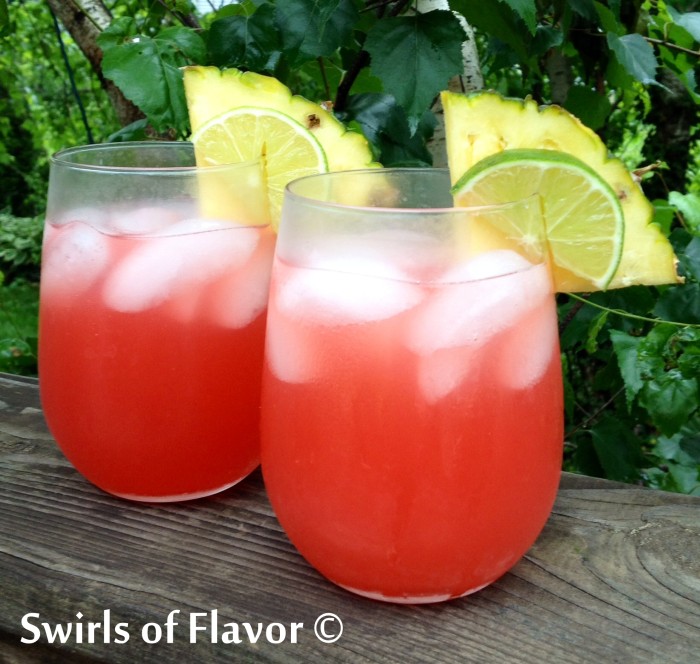 Summertime Happy Hour continues with my Caribbean Sunset cocktail! The tropical flavors of coconut, pineapple and lime blend together beautifully for this island inspired drink. Kick up your feet, feel the warmth of the summer sun, dream of the magnificent colors of a tropical sunset and indulge in this fabulously delicious rum cocktail! Caribbean Sunset is a little vacation in your own backyard! Cheers!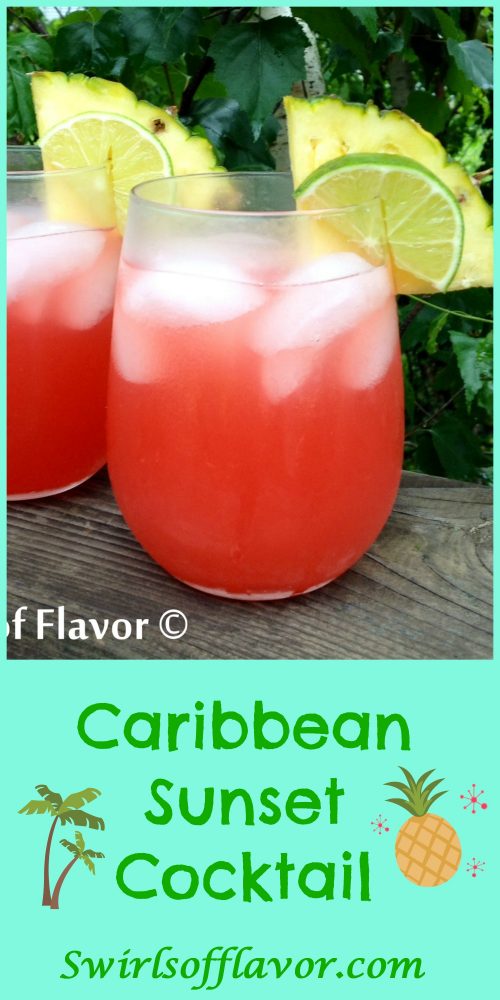 Caribbean Sunset
1/2 cup coconut rum
1/2 cup pineapple juice
2 Tbs. lime juice
2 Tbs. grenadine
1 cup lemon lime soda, divided
fresh pineapple slices
lime slices
1. Combine rum, pineapple juice, lime juice and grenadine. Pour over ice, dividing evenly between two glasses. Top off each glass with 1/2 cup lemon lime soda.
2. Garnish with fresh pineapple slices and lime slices.
Makes 2 cocktails.